Najam Sethi Lashes Out BCCI; Says They Don't Want Us in India for World Cup
---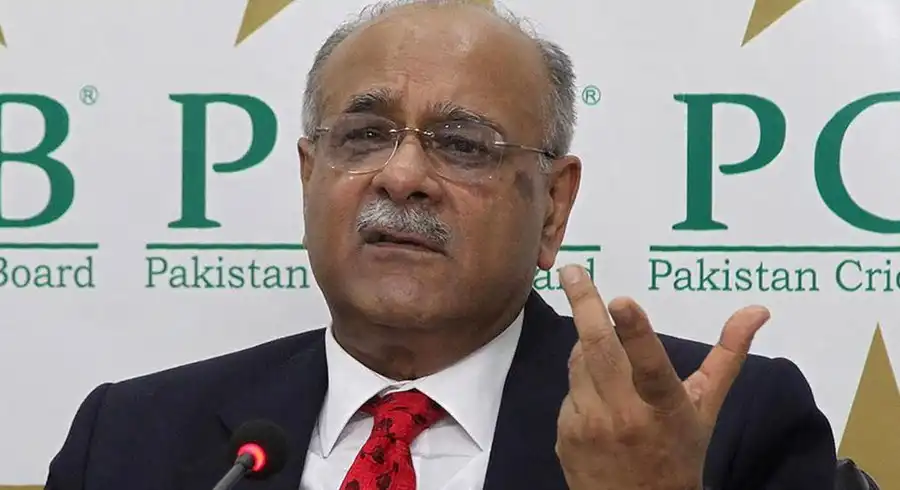 Najam Sethi | Source: Twitter
The cold war between the Board of Control for Cricket in India (BCCI) and the Pakistan Cricket Board (PCB) has been ongoing for ages. And the tension has levelled up in the build-up to the Asia Cup 2023, which is supposed to be hosted by PCB in Pakistan. However, if reports are to be believed, it is most certainly decided to be pulled the multination tournament out to Pakistan, citing security reasons.
Meanwhile, PCB is trying to pull off every possible stunt to host the tournament in their own backyard. The board's chief Najam Sethi has even come up with a hybrid model, which allows India - who are uncomfortable travelling to Pakistan due to geopolitical issues between the two nations - to play at a neutral venue. But, as per the PCB chairperson, BCCI is willing to bend its knee.
While talking about the same issue, Sethi has opened mocked BCCI and its decision to host Pakistan for the much-hyped INDO-PAK World Cup clash in Ahmedabad.
"When I heard that the Pakistan match was to be in Ahmedabad, I smiled and said to myself – 'this is one way to make sure we don't come to India'. I mean if you'd said Chennai or Kolkata, it might have made sense," the PCB head said to Indian Express.
"I don't want to go into the politics of it but certainly there seems to be a political angle to this because if there's one city where we might have security issues, it's Ahmedabad. And therefore, I think the less said about that, the better. It gave the impression that this was a red herring that was thrown in our way to tell us, 'hey, we are going to play you in Ahmedabad and you watch out. You know who rules Ahmedabad," he further added.
Less than 24 hours ago, Sethi openly cited that Pakistan won't travel to India for the ODI World Cup - scheduled for October and November this year if BCCI doesn't bend their knee over Asia Cup.
As of yet, nothing official has been said or announced by the BCCI or the ACC on both the Asia Cup and the World Cup issues.