Mohammed Shami's Mother Hospitalised Hours Before WC Final Due To Dizziness
---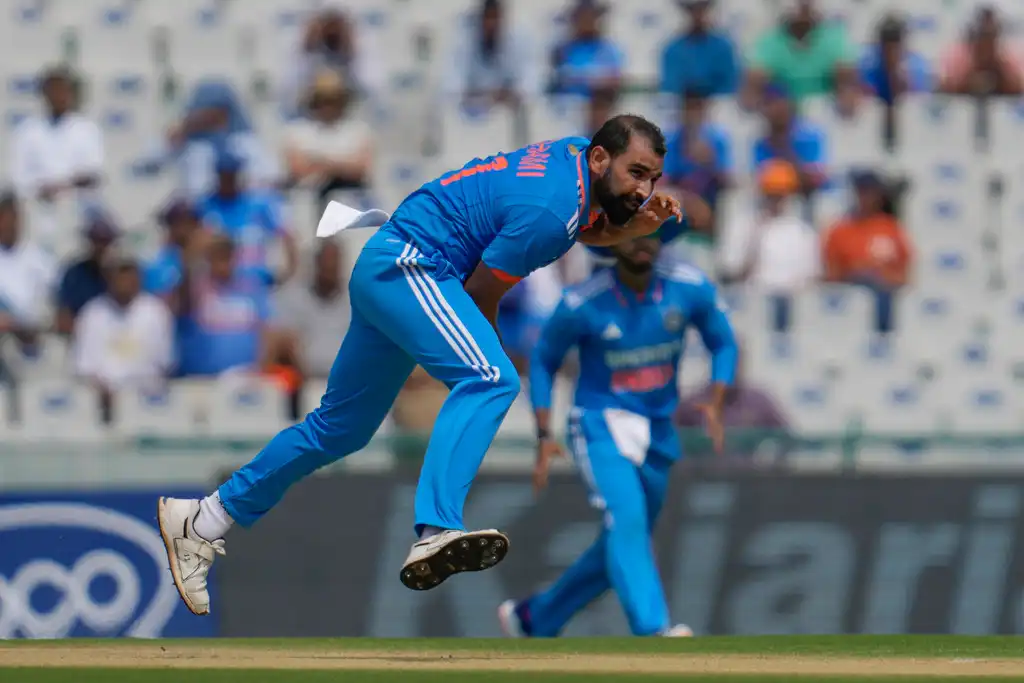 Mohammed Shami had a stunning Wolrd Cup 2023 campaign
In a turn of events surrounding the ICC World Cup 2023 Final in Ahmedabad, Indian pace spearhead Mohammed Shami's mother, Anjum Ara, could not attend the much-anticipated match between India and Australia. She experienced dizziness on the morning of the final, leading to her being rushed to a hospital for a medical consultation.
Mohammed Shami's mother faced health crisis hours before World Cup final
Initially, the entire Shami family had planned to travel to Ahmedabad to witness the final at the Narendra Modi Stadium. However, News18 reports that only Shami's older brother, Haseeb and his family made it to the stadium.
The situation was confirmed by a News18, who had interacted with Anjum Ara on Saturday. She disclosed her ongoing health struggles, attributing them to anxiety in the days leading up to the final. Though she underwent a routine check-up on Sunday, further details regarding any hospital admission remain unclear.
Mohammed Kaif, Shami's younger brother and a cricketer in Bengal's Vijay Hazare probable squad, was unaware of the situation, as he is currently stationed in Mumbai.
Despite her absence, Anjum Ara's support for her son was evident. In a conversation with ANI, she expressed her heartfelt wishes for Shami's success in the final, hoping for him to play a pivotal role in bringing the World Cup home to India. The video was shared hours before the match commenced in a video released by ANI on the microblogging site X.
Unfortunately, India faced a defeat at the hands of Australia, losing by six wickets in the final. Nevertheless, Shami's performance throughout the tournament was remarkable, as he emerged as the leading wicket-taker, claiming 24 wickets in 7 games.