ICC Moves U-19 World Cup 2024 To South Africa From Sri Lanka
---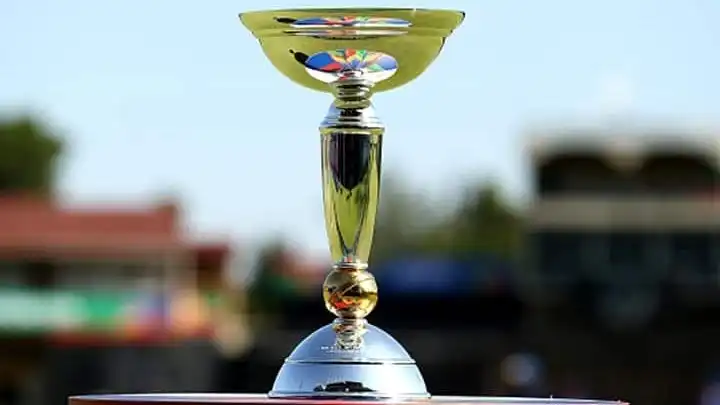 U-19 World Cup trophy (AP Photos)
In a significant blow to Sri Lankan cricket, ICC has decided to move the 2024 U-19 World Cup to South Africa from Sri Lanka. The decision has been taken by the ICC board due to the suspension of Sri Lankan cricket following government intervention. The U-19 World Cup is an apex event in the age-group cricket and takes place in every two years.
The last edition of the U-19 World Cup took place in the Caribbean, which India won, and they are the most successful team in the history of the U-19 World Cup, with five trophies to their name.
Talking about Sri lanka, they have been in turmoil for sometime now. There have been numerous issues like player contracts and after the debacle of the World Cup 2023, the government minister accused Sri Lankan board of being partisan in team selection which led to the suspension of the board, and then the whole Sri Lankan cricket by ICC.
Sri Lanka has previously hosted the U-19 World Cup two times, in 2000 and 2006, while South Africa has also hosted the marquee event two times. Following this blow, the future of Sri Lankan cricket is now in jeopardy and these are surely tough times for the 1996 World Cup Champions.
They are a proud cricketing nation and we can expect top officials from Sri Lankan cricket and other stakeholders to find a way out of this setback and emerge as a vibrant cricketing nation again.