From Kohli-Gambhir to Sreesanth Slapgate - Here are Top 5 IPL Fights
---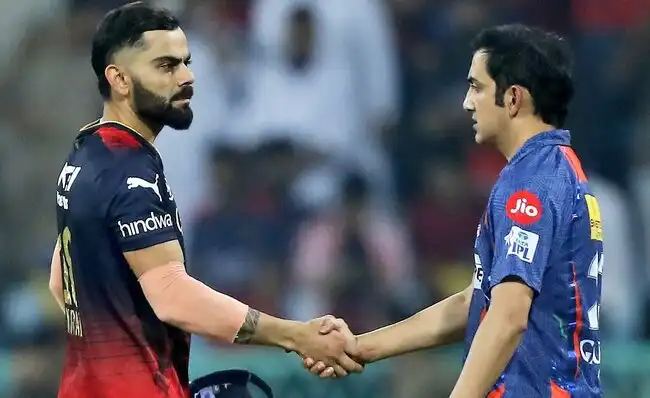 Virat Kohli and Gautam Gambhir shake hands before their spat in RCB-LSG clash [Source: Twitter]
The ongoing Indian Premier League (IPL) 2023 has been a high-voltage affair thus far, however, the drama went one notch up after Royal Challengers Bangalore's (RCB) Virat Kohli and Lucknow Super Giants (LSG) mentor Gautam Gambhir indulged in an ugly verbal spat post-match on Monday night.
It is not the first time that the IPL has seen such scenes between international players, who are fighting for supremacy for their respective franchises. Let's shed light on the top five altercations in the IPL that have rocked and shaken the spirits of the gentleman's game.
(In no particular order)
Mitchell Starc vs Kieron Pollard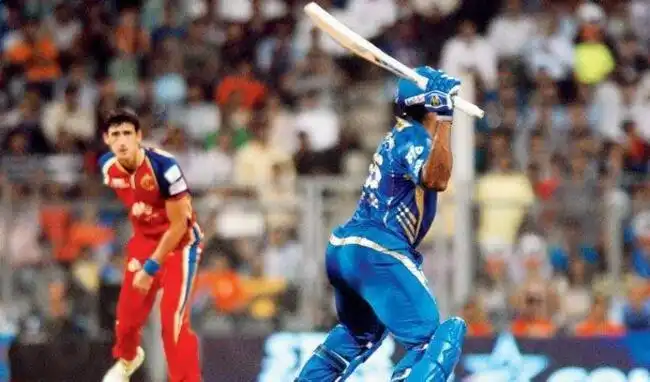 Kieron Pollard throws his bat toward Mitchell Starc [Source: Twitter]
Former RCB's player Mitchell Starc and Mumbai Indians (MI) current batting coach Kieron Pollard almost ended up hitting each other back in 2014. Starc, known for his aggression, bowled a bouncer to Pollard, who responded back with few words.
However, this did not end there as Pollard then backed mid-way Starc's delivery run-up, to which the latter responded by throwing the ball towards him. In retaliation, Pollard flung his bat towards Starc before umpires Rohit Sharma and Chris Gayle intervened.
Virat Kohli vs Gautam Gambhir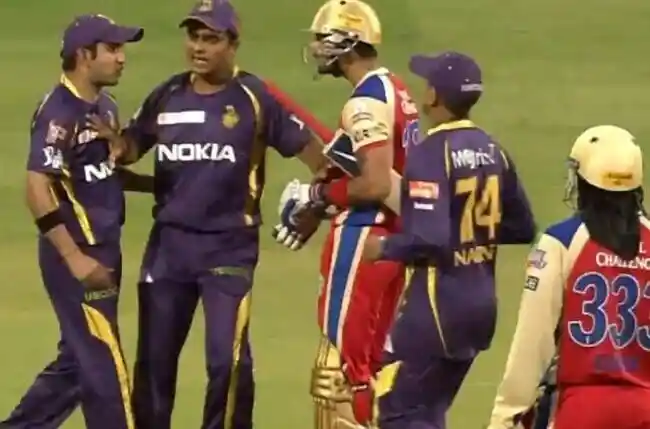 Rajat Bhatia plays mediator between Gambhir and Kohli in 2013 [Source: Twitter]
The feud between Gambhir and Kohli started back in 2013 when the former was leading the Kolkata Knight Riders (KKR). Kohli, after getting out on 35, responded to a few fielders on his way, which Gambhir did not take lightly. Gambhir then rushed his way towards Kohli and a war of words between the two Delhi teammates occurred for the first time.
Another Delhi player, Rajat Bhatia, had to play the mediator here.
Harbhajan Singh vs S Sreesanth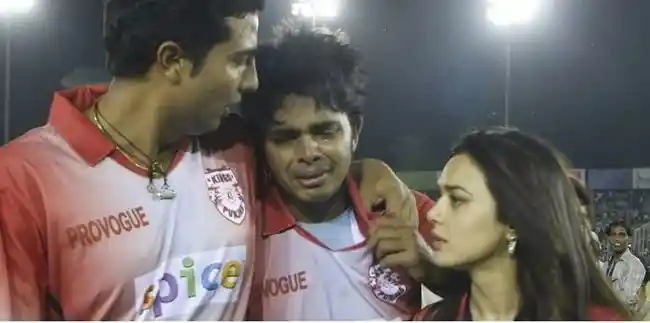 VRV Singh consoles S Sreesanth [Source: Twitter]
In the infamous 'Slapgate', the then Kings XI Punjab player S Sreesanth was slapped by Mumbai Indians' (MI) Harbhajan Singh in 2008 after the match. Sreesanth's now-viral image of crying rocked the BCCI, who ordered a disciplinary committee into the situation, which the former Indian wicketkeeper-batter Farokh Engineer headed.
Both players reconciled immediately, and are now seen doing commentary together on TV.
Sourav Ganguly vs Shane Warne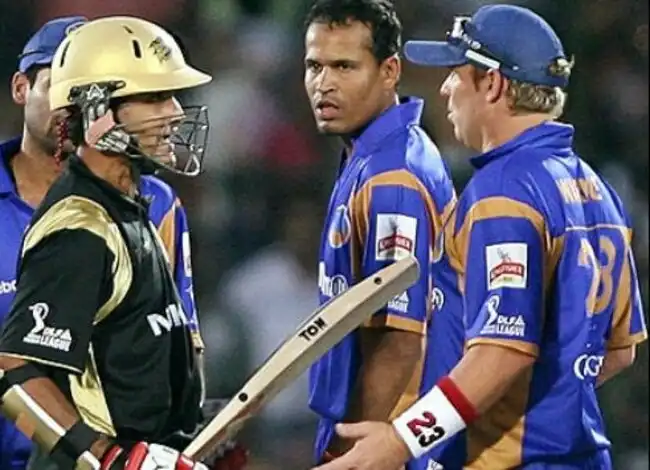 Sourav Ganguly and Shane Warne get into a verbal spat [Source: Twitter]
Australian players are known for their aggression, and Shane Warne, who led the Rajasthan Royals (RR) in the maiden IPL season, felt the irk of Sourav Ganguly.
After being given out by the third umpire, Warne, along with members of RR, gave the KKR captain a send-off, which the latter did not take lightly, and responded back in kind.
Interestingly, this incident also took place on May 1, which also saw Kohli and Gambhir lock horns on the same date (May 1, 2023).
MS Dhoni vs Umpires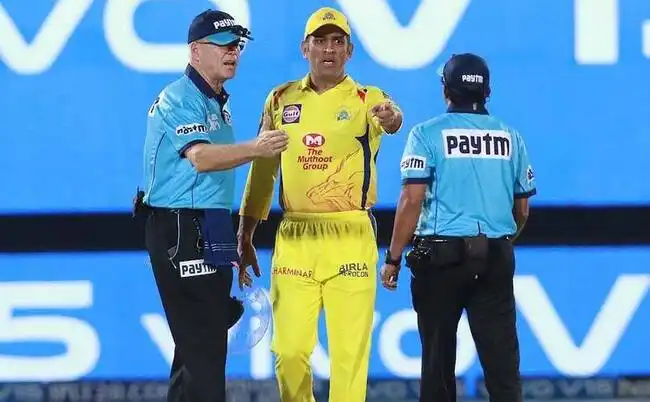 MS Dhoni in an animated conversation with umpires [Source: Twitter]
In one of the rarest scenes, MS Dhoni lost his cool during an IPL encounter involving CSK and RR back in 2019. Dhoni, furious over current teammate Ben Stokes (then RR) bowling a beamer to Mitchell Santner, rushed onto the field and entered into an animated conversation with the umpires after the no-ball decision was overturned by the concerned leg-umpire.