Andrew McDonald Rested; Andre Borovec Named Australia's Head Coach For India T20Is
---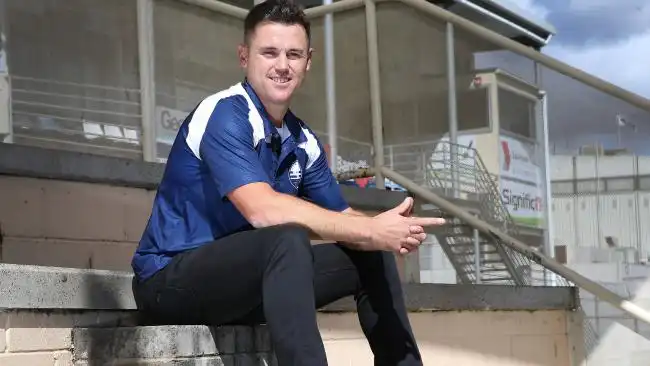 Andre Borovec will take over Andrew McDonald [X.com]
On Wednesday, CA named their assistant coach, Andre Borovec, as Australia's head coach for the upcoming five-match T20I series against India. The regular coach, Andrew McDonald, will head home after the ICC Cricket World Cup 2023.
McDonald is given a break following a gruelling season and will be asked to prepare for a three-match Test series against Pakistan starting in December. This will be the first time Borovec will be in charge of the men's senior side. McDonald rested earlier in August during the Australian T20I series in South Africa.
Borovec, 45, joined McDonald's coaching staff at Melbourne Renegades and became an Australian assistant coach in 2021. With McDonald taking over the coaching reins in May 2022, Borovec became a permanent support staff member.
Apart from being with Australia, Borovec has also worked with Australia A and Prime Minister XI on several occasions over the past year. Former Western Australia and Victoria coach and current CA head of development Lachlan Stevens will assist Borovec in India.
CA have already announced the T20I squad for the India series, which will be captained by Matthew Wade, with several players like Pat Cummins, Mitchell Starc, Josh Hazlewood, Mitchell Marsh, and Cameron Green rested.
The T20I series gets underway on November 23 and will be played across five cities — Visakhapatnam, Thiruvananthapuram, Guwahati, Nagpur, and Hyderabad.
Meanwhile, Australia's immediate concern will be tomorrow's upcoming ICC Cricket World Cup 2023 semi-finals against South Africa.