What if IND vs AUS World Cup 2023 Final Ends in a Tie?
---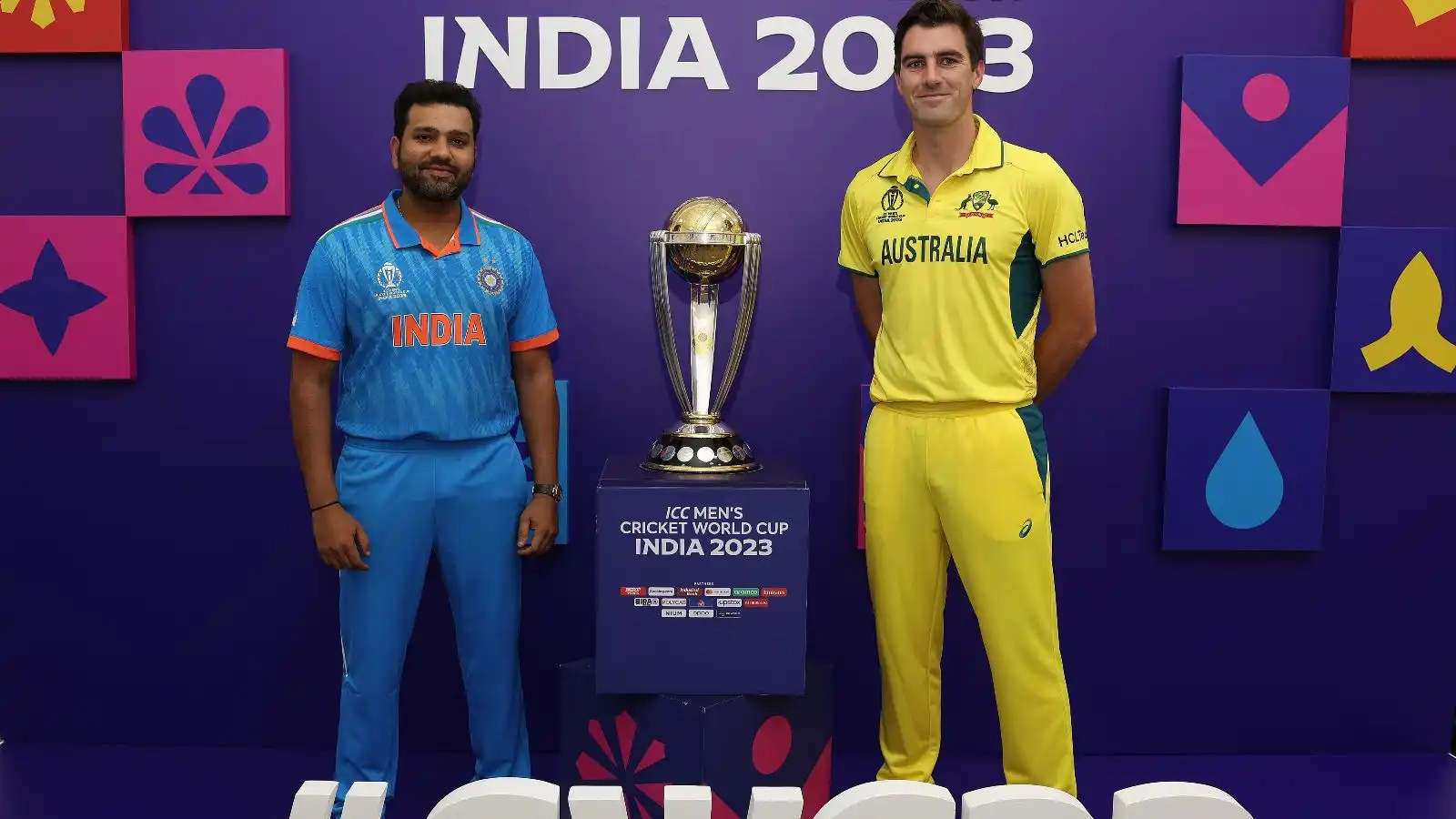 Rohit and Cummins [X.Com]

As the cricket world eagerly anticipates the World Cup 2023 final between India and at the Narendra Modi Stadium in Ahmedabad, there looms a question: What happens if the final ends in a tie?
What if IND vs AUS World Cup 2023 final ends in a tie?
The International Cricket Council (ICC) has set comprehensive rules to ensure a decisive outcome, moving away from the controversial boundary count rule that decided the World Cup 2019.
The possibility of a tie, reminiscent of the unforgettable World Cup 2019 final between England and New Zealand, has led the ICC to revise its regulations. Unlike the previous tournament, where England won on a boundary count rule after a tied Super Over, this rule has been abolished due to widespread criticism.
Here's a detailed look at what will happen if IND vs AUS World Cup 2023 final is tied?
1. Initial Move to Super Over
Triggering the Super Over: If the final ends with India and Australia scoring the same number of runs, the match moves to a Super Over.
Super Over Basics: Each team gets a chance to bat for one additional over, with a maximum of two wickets in hand.
2. Detailed Super Over Rules
Batting Order: The team that batted second in the main match will bat first in the Super Over.
Fielding Rules: The fielding team must bowl the Super Over from the opposite end to which they bowled their final over of the regular match.
Player Eligibility: Players dismissed in a Super Over are ineligible for batting in subsequent Super Overs. Similarly, a bowler who bowled in a Super Over cannot bowl in the following one.
3. Managing Multiple Super Overs
Continuation in Case of a Tie: If the Super Over also results in a tie, additional Super Overs will be played until a clear winner emerges.
Time and Weather Considerations: The continuation of Super Overs is subject to time constraints and weather conditions.
4. Handling Incomplete Super Overs
Unforeseen Delays: If external factors like weather or stadium issues prevent the completion of the Super Over(s), the match referee may limit the number of Super Overs by informing both captains in advance.
Joint Winners Declaration: In case the Super Over cannot be completed on both the match and reserve day, India and Australia will be declared joint winners. Previous match performances, net run rates or boundary count will not influence this outcome.
It is worth mentioning that the ICC's robust rules for the World Cup 2023 final are designed to ensure a fair and exciting conclusion to the tournament. Fans around the world, especially those rooting for India and Australia, can look forward to a final that promises not just high-quality cricket, but also a fair and decisive resolution in the event of a tie.