'We Don't Think About The Competition...,' Kuldeep Opens Up On Chahal After A Brilliant Spell Against Windies
---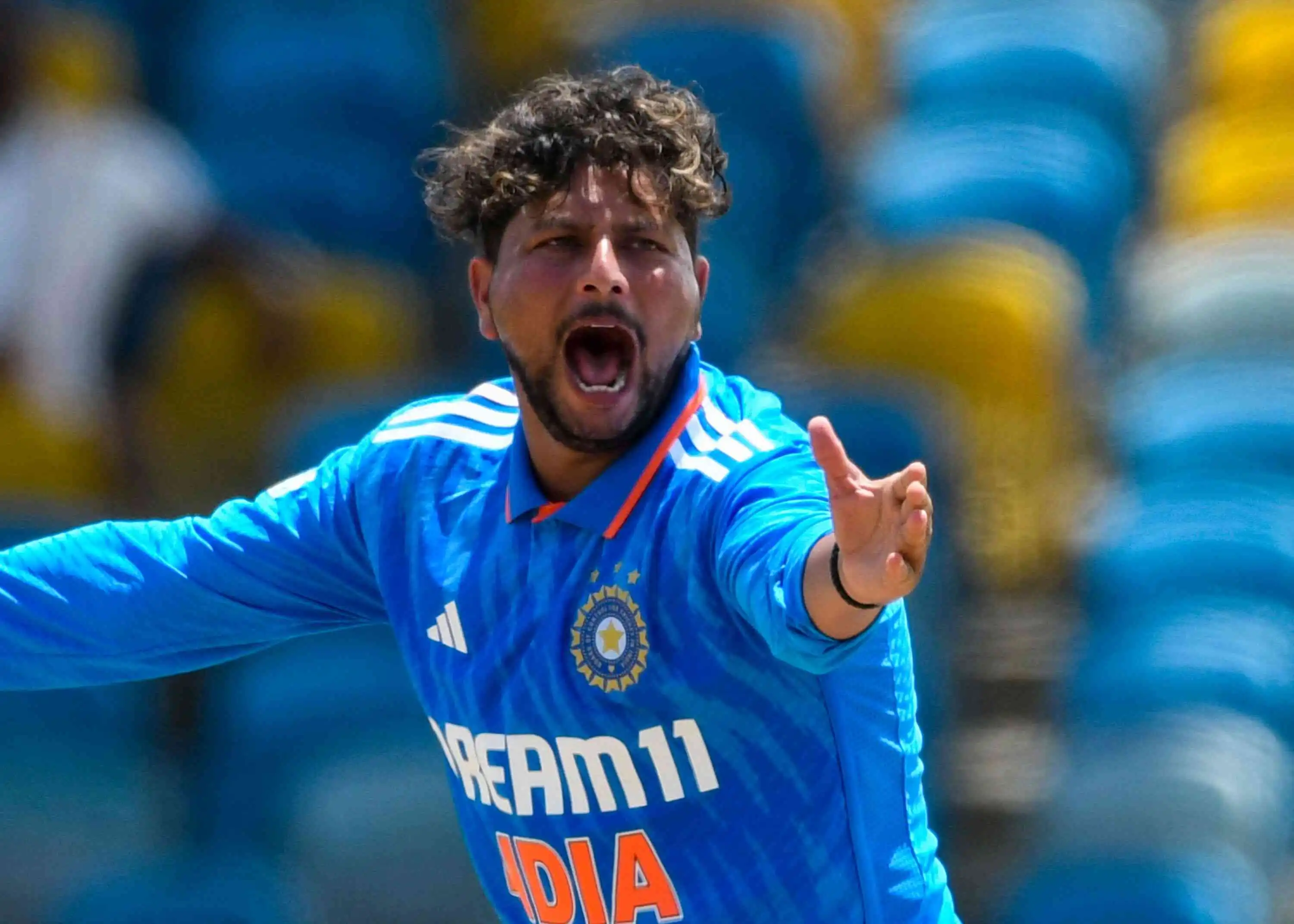 Kuldeep Yadav in the first ODI against Windies (Twitter)
India have started off the three-match ODI series against Windies in a fine fashion with a five-win after bundling out Windies for just 114 in the first innings. Kuldeep Yadav played a big part in that and took four wickets in his 3 overs while giving away just 6 runs. Indian batting stuttered a bit in the chase, with plenty of batting order experimentation but managed to chase down the total in the 23rd over of their innings.
Kuldeep Yadav won the player of the match award and praised the bowling group for the all-round effort. He applauded pacers for giving a perfect start and said that he and Jadeja were brilliant too.
"Perfect start from the fast bowlers. Mukesh making his debut and then Shardul, Hardik started very well and with the pace on Umran. It was a perfect day for the bowlers. Me and Jadeja were brilliant. We hit the good areas which was important on this surface."
Kuldeep Yadav also talked about his competition with Chahal. The left-arm spinner said that they does not think about competition, especially in ODIs. He added that they try to work together and that is more important and mentioned that Chahal gives him lot of confidence and advice. He stated that he is playing with Chahal for five or six years and they are doing well together and enjoying each other's company.
"It's always good to have a competition. Me and Chahal, especially in ODI, we don't think about the competition. Just working together and that's important in longer format. Of course when you have a senior like Chahal giving you confidence at the same time. Gives you lot of advice as well. We are playing together for five or six years and doing together well. There is no competition, we are enjoying each other's company."
The second ODI will be played on the same venue, Kensington Oval, Barbados on 29th of July and West Indies need to win it to stay alive in this series.