Todd Murphy Looking to Adapt Ravi Ashwin's Craft Ahead Of Ashes And WTC 2023 final
---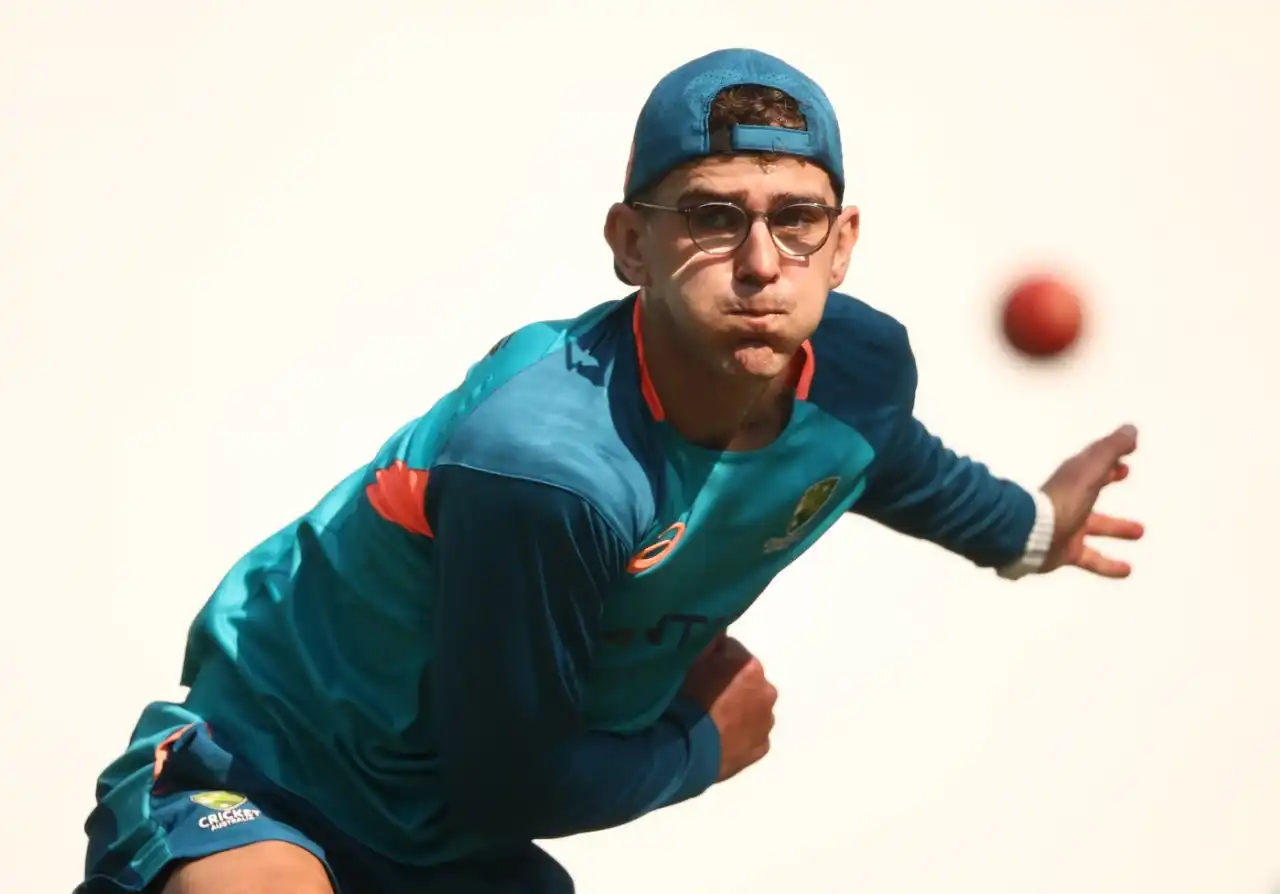 Todd Murphy during a training session in India (Twitter)
Todd Murphy had a debut to remember earlier this year as he tormented Indian batters throughout his four-Test assignment. The offspinner snared 14 wickets in the series, and his performance earned him a place in Australia's squad for subsequent WTC 2023 final and the Ashes in England.
Ahead of a gruelling Test summer in England, the 22-year-old has claimed that he is looking to add a new weapon in his bowling repertoire, one which has already been mastered by Indian spin veteran Ravichandran Ashwin.
Todd Murphy impressed with Ashwin's carrom ball
While speaking with cricket.com.au, Todd Murphy stated that he is impressed by Ravichandran Ashwin's carrom ball and wants to master the craft himself. The cricketer claimed that he has been working on the delivery ahead of the all-important Tests against India and England in tough English conditions. He said:
"I am still working on that, but I am still a long way off being able to do it the way Ravi Ashwin can. It is simple in a way, and yet so difficult. It is just about being confident that you can execute it. I'd love to be able to add that myself one day."
Murphy also claimed that he has watching Ashwin's footage of carrom deliveries and pauses at the right instant just to get a close-up look.
"I was really interested in watching that sort of stuff and get a close-up look of his hand and wrist position, just to see how each ball was coming out and if it was behaving differently."
While Murphy has been selected in Australia's 15-player squad for the WTC final against India, it is unlikely that the youngster will get a game throughout the English tour. Senior member Nathan Lyon, on the other hand, will start out as preferred spinner of the side owing to his experience in England.