'Siraj Got Marginalised..': Ex-Opener Questions Rohit Sharma's Captaincy In World Cup Final
---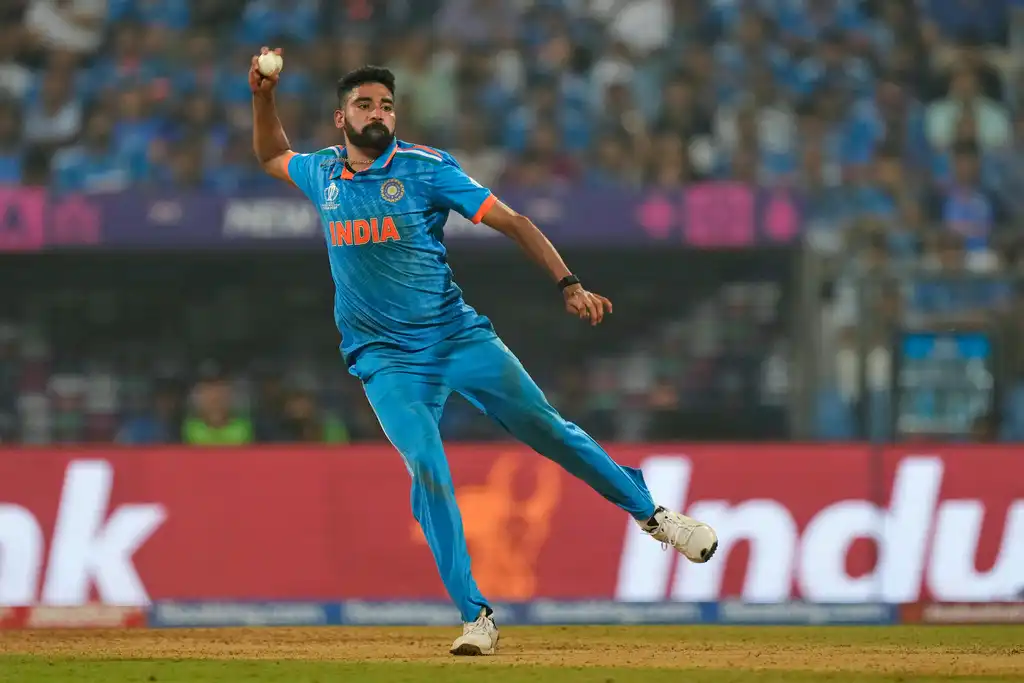 Siraj operated as the 3rd seamer in WC final [AP]
Following the defeat in the 2023 World Cup final, ex-Indian cricketer Aakash Chopra has criticised Rohit Sharma, alleging that he did not utilise Mohammed Siraj effectively, claiming Siraj was marginalised in the all-important final.
Defending a below-par total of 241, India's bowlers faced the challenge of replicating their stellar performance against England. With limited runs on the board, Rohit Sharma strategically deployed his top bowlers, Jasprit Bumrah and Mohammed Shami, to open the attack.
Bumrah and Shami shared the first 10 overs of Australia's innings, claiming three crucial wickets during the powerplay. Surprisingly, Mohammed Siraj, known for his effectiveness with the new ball, entered the attack in the 17th over, receiving only a three-over spell due to perceived ineffectiveness. His figures amounted to 47 runs conceded in seven overs, accompanied by a solitary wicket.
The ex-Indian opener highlighted concerns about the bowlers going left-right too frequently, emphasising the need to pick up quick wickets due to the limited runs on the board.
He pointed out the decision to choose Mohammed Shami over Mohammed Siraj, stating that Siraj was marginalised and didn't get a chance to contribute effectively. According to Chopra, the early choice of Shami affected Siraj's involvement in the crucial final.
"We started well with the ball but were slightly wayward because we were going left-right too much. We were thinking about picking up wickets quickly because we didn't have runs on the board. We went with Shami instead of Siraj because we didn't have runs on the board. When we did that, Shami did pick up a wicket, but Siraj got marginalized. He didn't get a chance at all. His game was almost over because you couldn't bring him in," Aakash Chopra said on his YouTube channel.
Australia's decision to bowl first proved effective as their bowlers efficiently restricted India to a modest total of 240 within the allotted 50 overs. This marked the first instance of India being bowled out in the World Cup. Mitchell Starc stood out with three wickets, complemented by impactful performances from Pat Cummins and Josh Hazlewood, who secured two wickets each.
The Australian bowlers set the stage for victory, with Travis Head and Marnus Labuschagne seamlessly achieving the run chase in the second innings.