'He Didn't Want To Be A Part Of AUS Tour': Chief Selector 'Blasts' Haris Rauf
---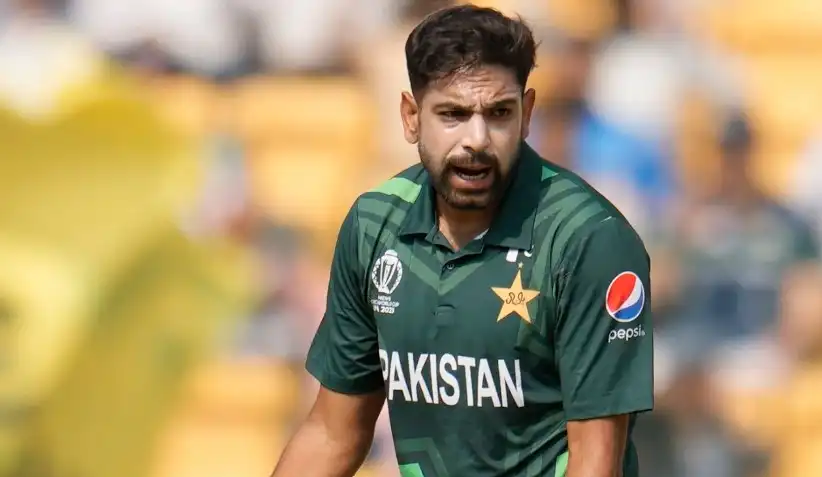 Haris Rauf during the 2023 World Cup (AP)
Pakistan's newly appointed chief selector Wahab Riaz recently announced team's 18-member squad for their upcoming three-match Test tour of Australia. Prominent white-ball member Haris Rauf was notably excluded from the line-up, which itself is set to be helmed by new skipper Shan Masood.
During a press conference, Riaz claimed that the selection committee was willing to pick Rauf for the Australian tour, before the speedster himself pulled out citing varying reasons.
Wahab Riaz says Rauf's absence could hurt
While speaking at a press conference, Pakistan cricketer and chief selector Wahab Riaz claimed that the committee spoke with Haris Rauf a couple of days ago, where the speedster expressed his consent for playing Test matches in Australia.
However, the chief selector further claimed that Rauf backtracked his decision a night before squad announcement citing "fitness issues and workload".
"We spoke to Haris Rauf about this tour 2 days ago, and he gave his consent to playing Tests for Pakistan. However, he changed his mind last night and didn't want to be a part of this Australia Test series.
He was worried about fitness issues and workload. We gave him assurances that we will facilitate him and accept any potential failures. Our physio said he has no injury concerns. He is fatigued, but we could have managed him well. However, he pulled out and is unavailable for this tour. I think this could hurt Pakistan cricket."
Interestingly, Haris Rauf has only played one Test match since his international debut for Pakistan in January 2020. The 30-year-old fast bowler recently turned up for his country in back-to-back multi-nation tournaments in Sri Lanka (Asia Cup 2023) and India (2023 World Cup).
Pakistan's upcoming Test series in Australia marks their first set of international fixtures since the conclusion of the 2023 World Cup, and the matches itself will form a part of the ongoing 2023-25 World Test Championship (WTC) cycle.
The first of the three matches will commence at the Perth Stadium on December 14.