'Blind Cricket, what's that?'- A tale of Blind Proteas Men
---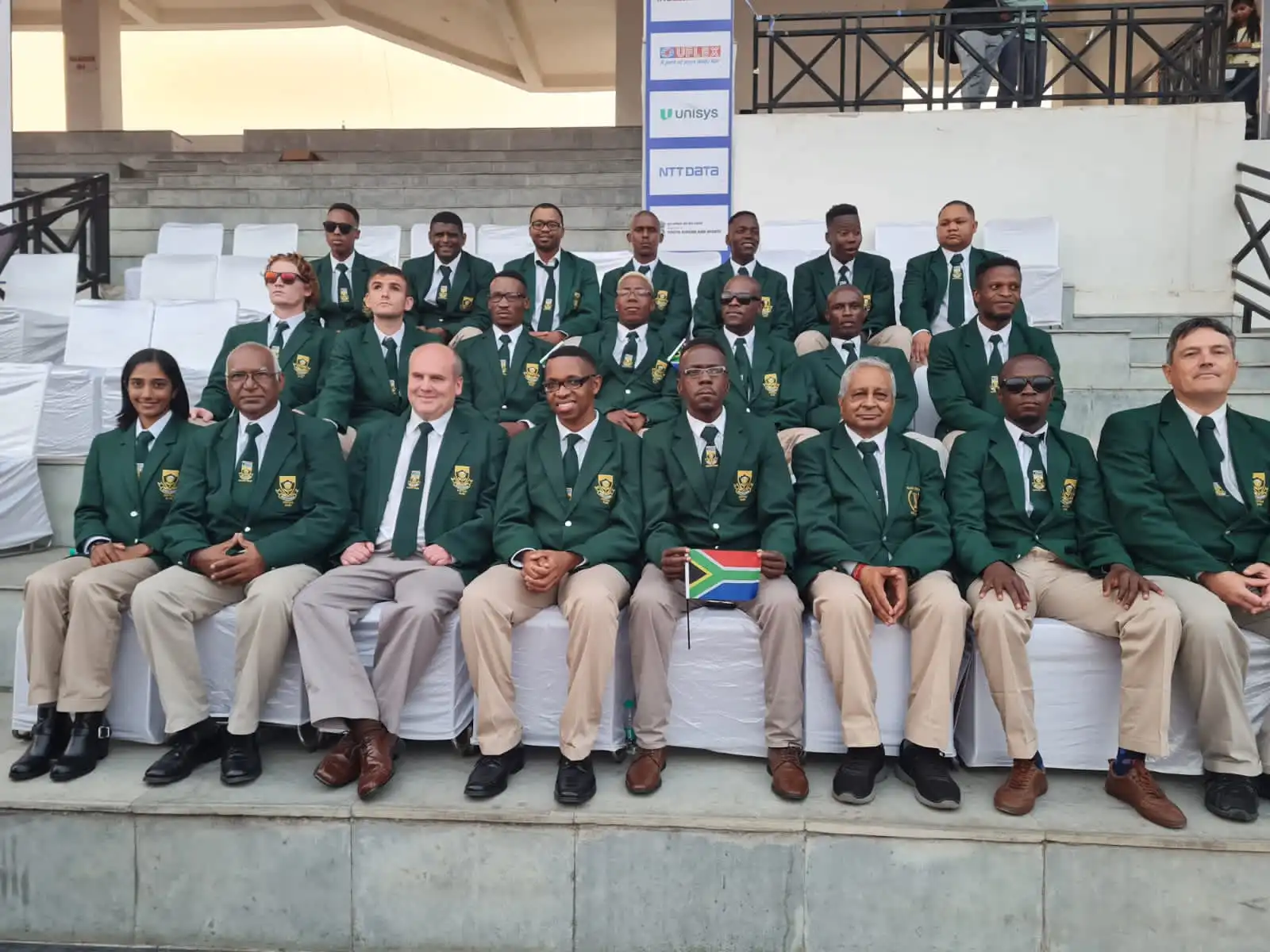 South Africa National Blind Cricket Team

Blind Cricket has been a taboo in the cricketing world, and it has been a bigger taboo in a country like South Africa as well.
For starters, let's talk about the Blind Cricket T20 World Cup that is going on in India. Some of us must have headlines in a few niche sports websites, while some of us would have been completely ignorant. But the truth of the matter is - a lack of coverage.
A major newspiece about this once in four years event was about how the Pakistan team did not get their visa to travel to India.
Yup, that happened. And we all are guilty of it, including me. But that has been publicity of a global event.
The past week I got the opportunity of meeting some dignitaries of the Blind Proteas Men's team.
Came after beating Australia, they were super humble about the win but immensely worried about their next clash against Sri Lanka. In those roughly 30-40 minutes, they passed on countless life lessons but also tore apart my misconceptions.
Ndu, one of the dignitaries I met, was entirely blind (classified as B1 in Blind Cricket's term). He was struggling to pick up the cookie placed on the table in front of me. But what a gun fielder he is. And, despite being an international player, he did not had an ounce of vanity. (In fact, if I may share, he was concerned about how I would drive back home at 11 at the night.)
They were extremely kind to me. Extremely down to earth. Utterly sweet. Top in the fielding skills, of course, they are from South Africa.
But don't get me wrong, I am not getting carried away just by their demeanour. They are extraordinary sportspersons and bigger lovers of the game. In fact, what struck me was their passion to pass on the knowledge about the game, more specific rules of the game.
For instance, Ndu was way more enthusiastic about answering my questions about the game than I was about asking them, and that showed in his wide and warm smile as he mentioned how the runs are calculated.
In Blind Cricket, the score gets double of what the entire team scores. Another rule is that the ball should pitch at least twice when bowled to a B1 player.
In the inaugural 50-over World Champions, which happened 24 years back in 1998, the South African team were the winner. But in the conversation, I could sense was the pressure to do well.
This is because, currently, in the T20 format, the Proteas are not doing well as well. One of the reasons, they mentioned, was the lack of opportunities they have been getting off late.
As per the core members, I met - Isaac Bidla (President of Blind Cricket South Africa), Uncle Manny and Ndu -- teams like India, Pakistan, Sri Lanka and Bangladesh have become more competitive. The geographical proximity allows them to travel more, and thus they get more chances to play against each other. And them being 5500 miles away from the sub-continent becomes a disadvantage for the South African side.
However, their humility, skillset and love of the game, in my honest opinion, have helped the Proteas to do better. They have qualified for the semifinal of this World Cup. Be what happens within the knockouts, I will always be cheering for the Blind Proteas Men, the sportspersons that now I can call my friends.