"Sad end to a glorious career": Karthik on Ishan Kishan leapfrogging past Dhawan
---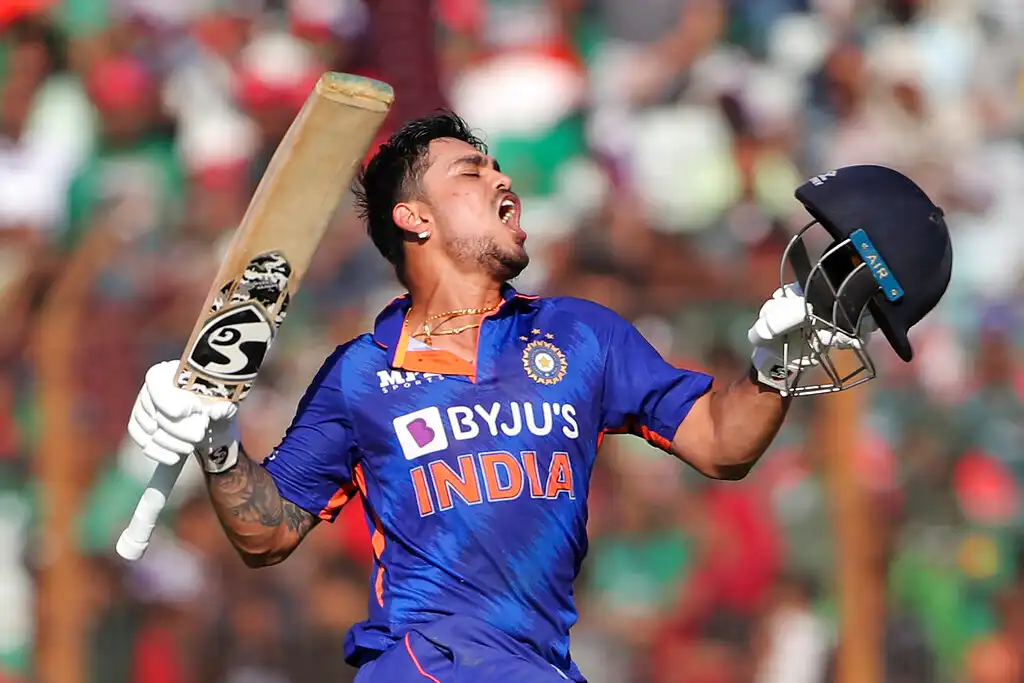 Ishan Kishan became the fastest man to 200 in ODIs

On Saturday, Ishan Kishan's bedazzling 210 not only gave him entry into the '200 Club' but also began a whole-new debate regarding the opening options for Team India in the ODI format.
Ahead of the Bangladesh series, Shubman Gill stood as the third opener after Captain Rohit Sharma and Shikhar Dhawan. However, the latter's frail form and Kishan's record-breaking day at Chattogram have raised various questions about Dhawan's future in the ODI format.
The 37-year-old has been India's biggest match-winner in the ICC format, but the age factor is going against him.
Over that, Dhawan's stats in 2022 have not been the best as well. This year, he has played 22 ODIs to score 688 at an average of 34.40 and strike rate of 74.21 - which are his worst year as per numbers since becoming a regular for India in 2013.
Voicing his opinion over Dhawan's future, Dinesh Karthik has stated that when the Indian skipper will be fit and available, the experienced southpaw has to sit out.
"Where does Dhawan stand? It is going to be interesting to see how they are going to leave out Ishan Kishan. Shubman Gill has been doing so well. If Rohit Sharma is available, somebody has to miss out, it could well be him (Dhawan). That could be a sad end to a glorious career. But some questions to answer for the new selectors," Karthik said to Cricbuzz.
"Interestingly, if Shubman Gill had been part of the squad, he would have probably opened because he has been doing it for some time with aplomb. Ishan Kishan, given an opportunity, has taken it with both hands. This is going to put Shikhar Dhawan in a fix," he said.
After the Bangladesh Test series, India's next ODI assignment is against Sri Lanka at home. The national selectors, who will be appointed next, will have to make hard calls as they will be in a situation picking the squad for the forthcoming series.
---
Also Read: "I want to let my bat do the talking" - Ishan Kishan