Top 10 Cricketers with Highest Centuries in ODI Cricket
---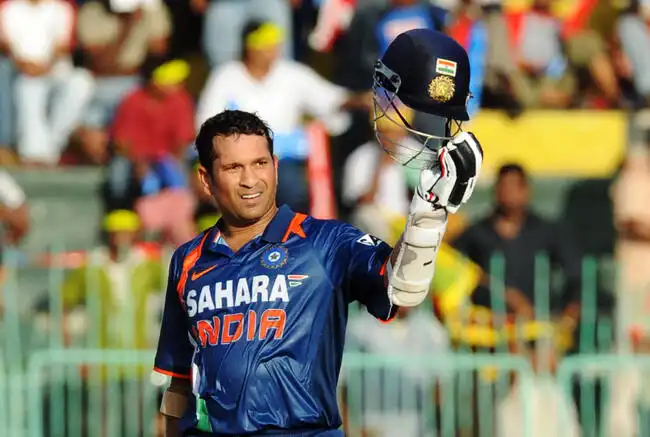 Sachin Tendulkar has 49 ODI tons [Source: Twitter]
Cricket has been about runs and more runs, with rules and regulations being eased for the batters to score more. The criteria for gauging batters has often been the number of centuries they score, cumulatively or format-wise.
Leading the charts across both Tests and One-Day International (ODI) is India's Sachin Tendulkar, who in totality has 100 centuries from 664 international matches.
Despite ODI becoming less exciting in recent times, it has always differentiated men from boys, who have risen the game to another level altogether.
Let's have a read into the top 10 players with the most ODI centuries on this list.
Sachin Tendulkar
Regarded as GOAT, Tendulkar set a batting benchmark in the late 90s and went on to create records in the early 2010s. The first male player to hit the double century mark in ODI has amassed 18,426 runs with 49 centuries and 96 half-centuries, during his 23-year career.
Virat Kohli
A modern-day great, Kohli carried on Tendulkar's legacy and etched his name in the record books. Known as 'chase-master', the former India captain sits on 46 ODI hundreds and is ever-so-close to going past the master's record. In 274 ODI, Kohli has 12,898 runs at an astounding average of 57.37.
Virat Kohli slams 46th ODI ton [Source: Twitter]
Rohit Sharma
India's current skipper, Sharma peaked quite late in his career, however, he made a name for himself as one of the most destructive openers in world cricket. With three double-centuries and 30 centuries, the Mumbai Indians captain is on par with Australia's Ricky Ponting. Sharma also scored record-breaking five centuries in 2019 World Cup.
Ricky Ponting
The tormentor for bowlers in the 2000s, Ponting surpassed batting standards. An aggressive batter, the Australian captain slammed 30 centuries in 375 ODIs at an average of 42, which also saw him lift the 2003 and 2007 World Cup as captain.
Sanath Jayasuriya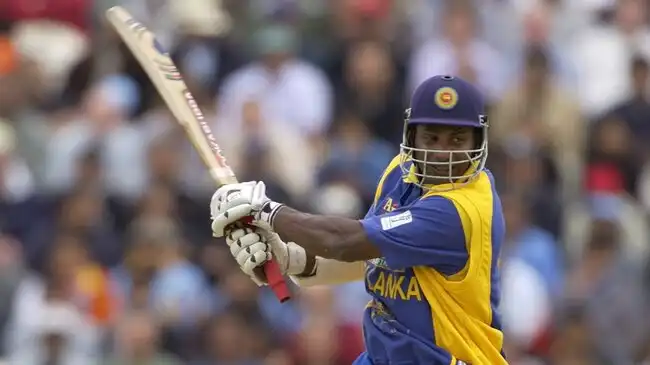 Sanath Jayasuriya has a 48-ball 100 to his name [Source:Twitter]
The Sri Lankan legend changed batting approach in ODIs during the 1996 World Cup along with Romesh Kaluwitharana. Billed as 'Matara Mauler', destroyed spinners with ease, scoring as many as 28 centuries in 445 matches for Sri Lanka. His 189 vs India, remains the highest ODI score for a Lankan batter to this date.
Hashim Amla
In an era when aggressive batting and T20 cricket were in prominence, Amla batted with composure and technical brilliance. The South African opener hit 27 ODI tons in just 178 matches, with 53 fifties. Interesingly, he has the least number of ducks (4) in the top 10 list of players with most tons.
AB de Villiers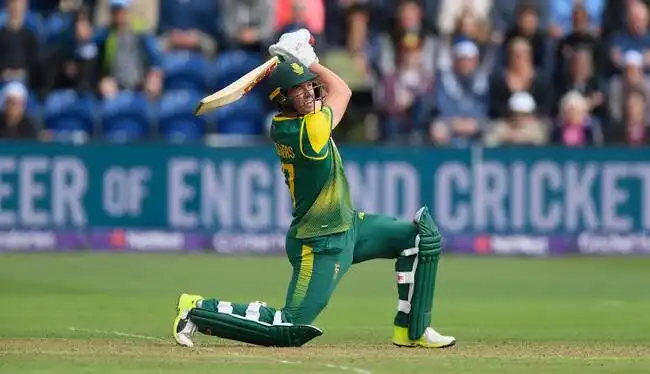 AB de Villiers slammed 25 ODI tons [Source: Twitter]
Cricket's Mr.360, AB de Villiers defied textbooks to batsmanship and revolutionalised the game. The South African has 25 centuries in 228 ODIs, at a staggering strike rate of 101.09; he also has the record for the fastest (31-ball) ton in 50-over cricket.
Chris Gayle
Universe Boss, Gayle blew away bowlers with his brute force, which not entertained fans but also his opponents. A charismatic persona, the West Indies batter has 25 tons in 294 ODIs, with 54 half-centuries and 10, 480 runs. Lara is the second-best Windies cricketer with 19.
Kumar Sangakkara
One of the most elegant left-handed batters of all time, Sangakkara bewitched fans all across the globe with his classic batting. The Sri Lanka wicket-keeper batter slammed four hundred in the 2015 World Cup to take his century tally to 25. He was the first Lankan batter to cross the 10,000-run barrier.
Sourav Ganguly
The 'Prince of Calcutta' caressed his way to 11,363 ODI runs during his career, which included 22 centuries and 72 fifties. Known fondly as 'Dada', Ganguly guided India past murky waters under his captaincy and laid the foundation for what Indian cricket is today.
Sourav Ganguly scored 22 ODI centuries for India [Source: Twitter]
David Warner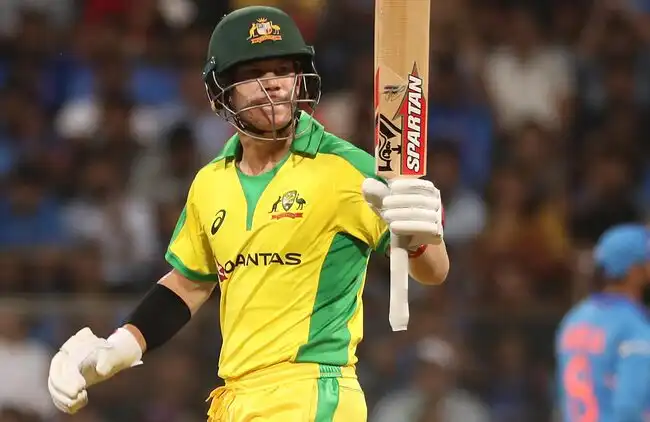 David Warner has 19 ODI centuries [Source: Twitter]
Amongst the current active players apart from Kohli and Sharma, Australia's David Warner (19), Pakistan's Babar Azam, India's Shikhar Dhawan, South Africa's Quinton de Kock (17), and England's Joe Root (16) are inching close to breaking into the top 10 list.