Top 10 Bowlers With Most Runs Conceded in an ODI Innings
---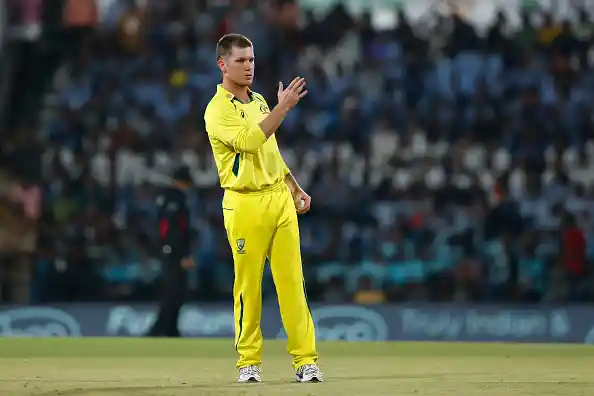 Adam Zampa had a forgettable outing vs South Africa (Twitter)
In cricket, records can swing between the gloriously memorable and the agonizingly undesirable. The South Africa vs Australia 4th ODI at Centurion's SuperSport Park on Friday bore witness to a record of the latter category. Australian spinner Adam Zampa etched his name into ODI history, but for reasons he'd wish to forget.
Top 10 bowlers to have conceded most runs in an ODI innings
Zampa joined a list no bowler would wish to be on. He conceded a mammoth 113 runs in his 10-over spell, equalling the infamous record set by fellow Australian, Mick Lewis, against South Africa in 2006. It's worth noting that Zampa's onslaught primarily came from the bat of Heinrich Klaasen.
This isn't the first time a bowler has been at the receiving end of a battering. Here's a look back at top 10 most expensive spells in ODI history:
1. Mick Lewis (Australia) - 0/113 in 10 overs against South Africa, 2006
The 5th ODI at Johannesburg between Australia and South Africa is remembered as one of the most iconic ODIs ever played. Australia set a then world record total of 434, only for South Africa to chase it down in the final over. Mick Lewis bore the brunt of South Africa's assault, registering the most expensive figures in ODI history. His inability to stem the run flow was a crucial element in South Africa's record-breaking chase.
2. Adam Zampa (Australia) - 0/113 in 10 overs against South Africa, 2023
Fast forward 17 years from Lewis' record, another Australian finds himself in similar shoes. At Centurion's SuperSport Park, Zampa was taken to the cleaners, primarily by the dynamic Klaasen, who scored a staggering half-century from Zampa's bowling in just 17 deliveries. Despite Zampa's recent good form, this became an outing he'd want to move past quickly.
3. Wahab Riaz (Pakistan) - 0/110 in 10 overs against England, 2016
At Trent Bridge, Nottingham, England amassed a mammoth 444/3, the highest ODI score at that time. Alex Hales's blistering 171 was the standout performance. Wahab Riaz, usually a reliable and aggressive pacer, was heavily targeted, with his deliveries lacking their usual bite and venom, resulting in his dismal figures.
4. Rashid Khan (Afghanistan) - 0/110 in 9 overs against England, 2019
A World Cup 2019 match at Old Trafford saw a dominating English side pile on the runs and post 397/6. Eoin Morgan's explosive innings (148) was particularly harsh on Rashid Khan, who is typically known for being a wicket-taking bowler. Morgan's consistent attack disrupted Khan's rhythm, making it his most expensive outing.
5. Philippe Boissevain (Netherlands) - 0/108 in 10 overs against England, 2022
In a match that witnessed England setting the highest ODI record score of 498, their batting might was on full display with three of their stalwarts — Phil Salt (122), Dawid Malan (125), and Jos Buttler (162*) — notching up centuries. While the entire English batting line-up wreaked havoc, Philippe Boissevain felt the severest impact. Conceding 108 runs without claiming a wicket, it was evident that the English batsmen left no stone unturned, exploiting every chance they got when facing him.
6. Bhuvneshwar Kumar (India) - 0/106 in 10 overs against South Africa, 2015
Playing at the Wankhede Stadium, a batting paradise, Bhuvneshwar faced the destructive force of Quinton de Kock (109), Faf du Plessis (133), and AB de Villiers (119) together as all three slammed centuries and helped South Africa post 438/4. Known for his swing and accuracy, Kumar couldn't find the right lengths, resulting in one of his most expensive spells in ODIs. India went on to lose the game by a massive 214 runs.
7. Nuwan Pradeep (Sri Lanka) - 0/106 in 10 overs against India, 2017
Against a formidable Indian batting lineup, Pradeep struggled to make an impact. Batsmen like Rohit Sharma and Shikhar Dhawan exploited the Sri Lankan bowlers. Rohit, in particular, tore the Sri Lankan bowling apart and took a special liking for Pradeep as he blasted him all across the park and slammed a double hundred (208*). Pradeep, despite his pace and variations, couldn't find answers on that day.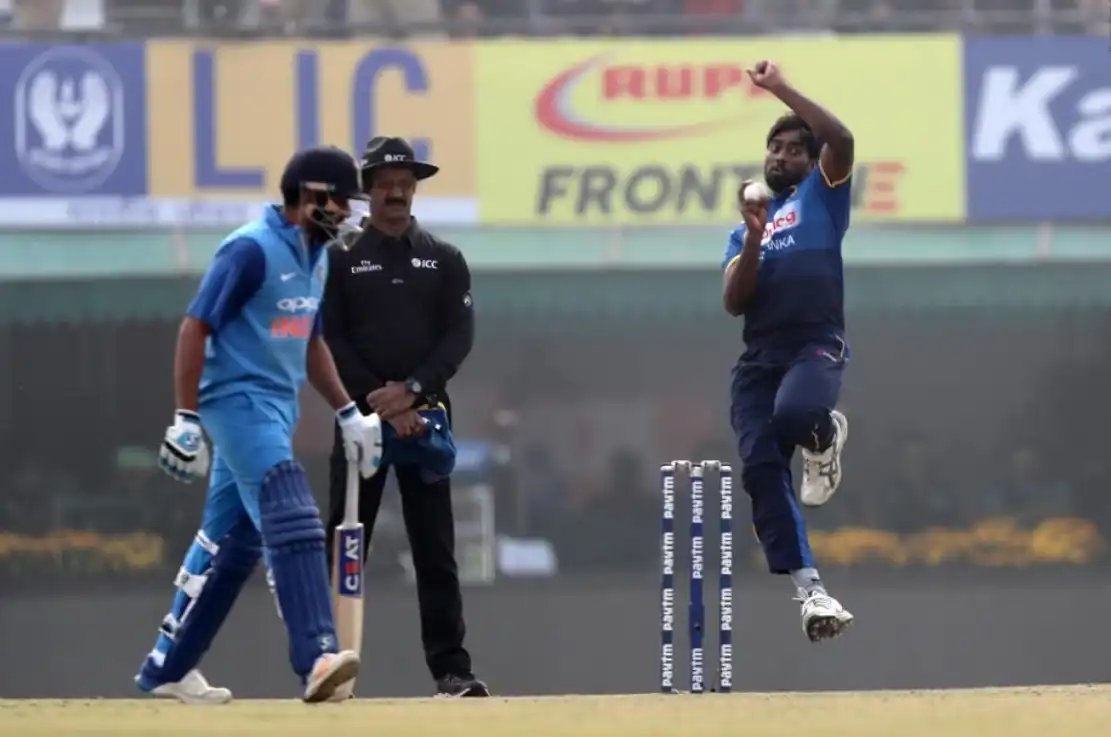 Nuwan Pradeep (BCCI)
8. Brian Vitori (Zimbabwe) - 0/105 in 9 overs against New Zealand, 2012
Left-arm pacer from Zimbabwe, Vitori faced the onslaught of New Zealand's powerful hitters with Brendon McCullum leading the charge with 119. Despite the potential he showed in his early career, this particular outing proved to be challenging as he leaked runs without any success in terms of wickets and gave away his runs at an abysmal economy rate of 11.66.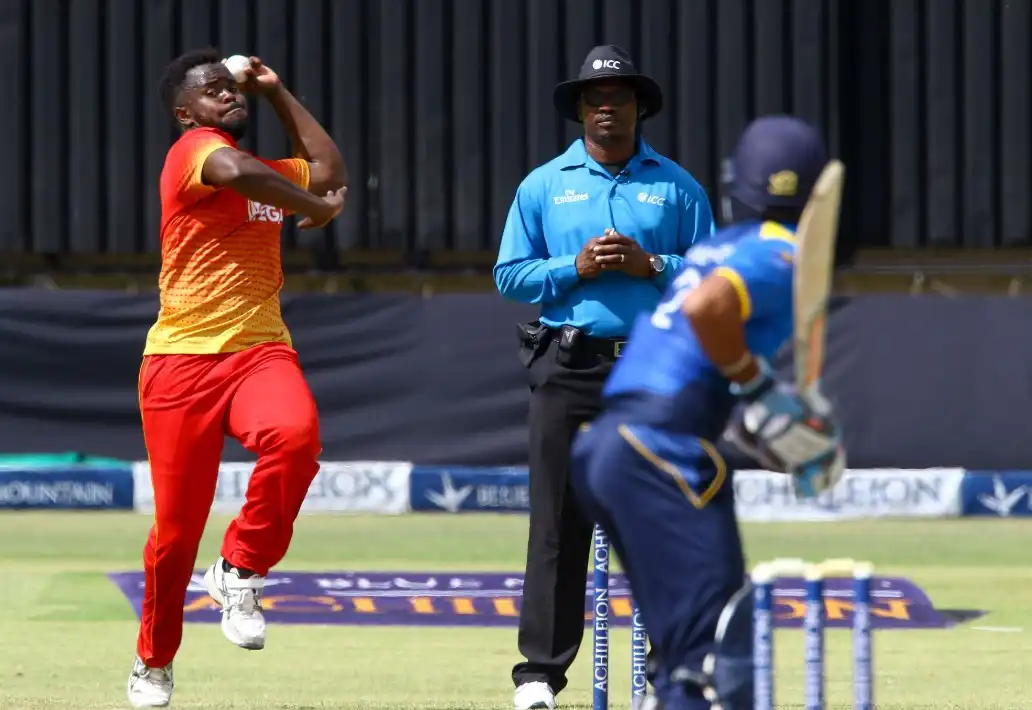 Brian Vitori (Twitter)
9. Tim Southee (New Zealand) - 0/105 in 10 overs against India, 2009
In this game at Christchurch, India's batting lineup, led by the likes of Sachin Tendulkar (163), Yuvraj Singh (87) and MS Dhoni (68), was in full flow as they posted a colossal 392/4. Southee, known for his swing and seam movement, found it tough on a batting-friendly pitch, recording one of his most expensive spells as India won the game by 58 runs.
10. Martin Snedden (New Zealand) - 1/105 in 12 overs against England, 1983
Played during a time when ODIs had 60 overs a side, Snedden's figures came in England's total of 322/6 at The Oval during the World Cup. New Zealand's bowlers found it tough to contain the English batsmen, with Snedden registering the most expensive figures of that era. In response, the Kiwis were bundled out for 216.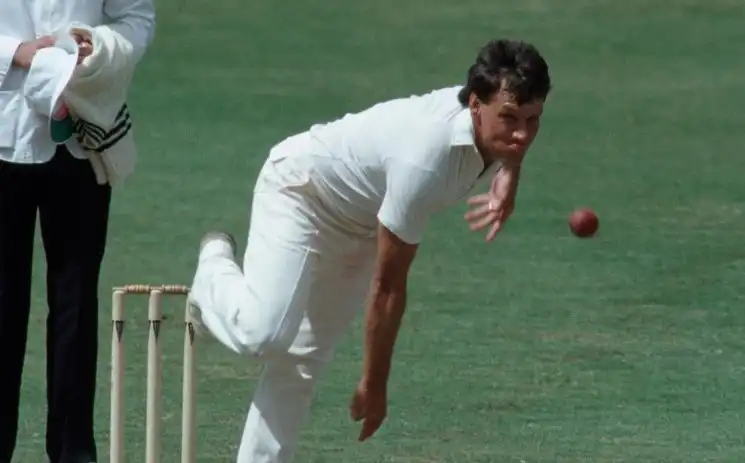 Martin Snedden (Twitter)