'Saha is by far...': Tom Moody on Ishan Kishan's Inclusion in Team India for WTC Final
---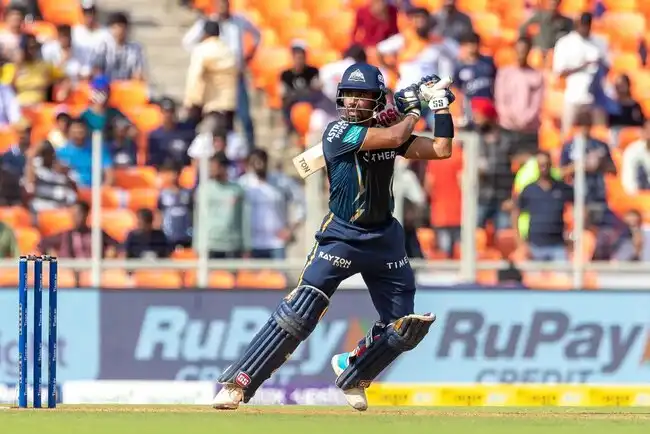 Wriddhiman Saha has scored 279 runs in IPL 2023 [Source: Twitter]

In a surprise inclusion, the Board of Control for Cricket in India (BCCI) replaced the injured KL Rahul with Ishan Kishan in India's ICC World Test Championship Final squad, which will play Australia next month to fight for the coveted mace. Rahul injured his hip while playing for the Lucknow Super Kings (LSG) and ruled himself out of the Test at Edgbaston starting June 7.
Former Australia player and coach Tom Moody, however, believes that Team India should have picked out of favour wicketkeeper-batter Wriddhiman Saha instead of Kishan.
With Rishabh Pant's unavailability, Rohit Sharma and Co. are eagerly looking for an aggressive player in the lower-middle order.
Speaking to ESPNcricinfo, the former Sunrisers Hyderabad coach explained that Kishan will struggle under swinging conditions in England, while Saha would have provided India with experience both on and off the field.
Here's what Moody said
"From my perspective, the way I look at it, from an outsider looking in, Saha is by far the superior keeper. Saha brings 15 years of experience. In a final, whether he is playing on the field or off the playing field, I think that's a valuable asset to have.
I think in England, at that time of the year, when the final is going to be played, or this Test Championship is going to be played, we are going to see the Duke ball not behave in favour of the batter. It's going to be bowler-friendly. I think, Ishan Kishan, in those conditions, is vulnerable,"
Both players have been amongst the runs for their respective franchises in the ongoing Indian Premier League (IPL) 2023; Kishan with 293 runs for Mumbai Indians (MI) and Saha with 373 runs for Gujarat Titans (GT).
Interestingly, both Kishan and Saha are yet to play an international match in England.