Only going to show us drizzles? Rahul Dravid opens up on what Gill's father said
---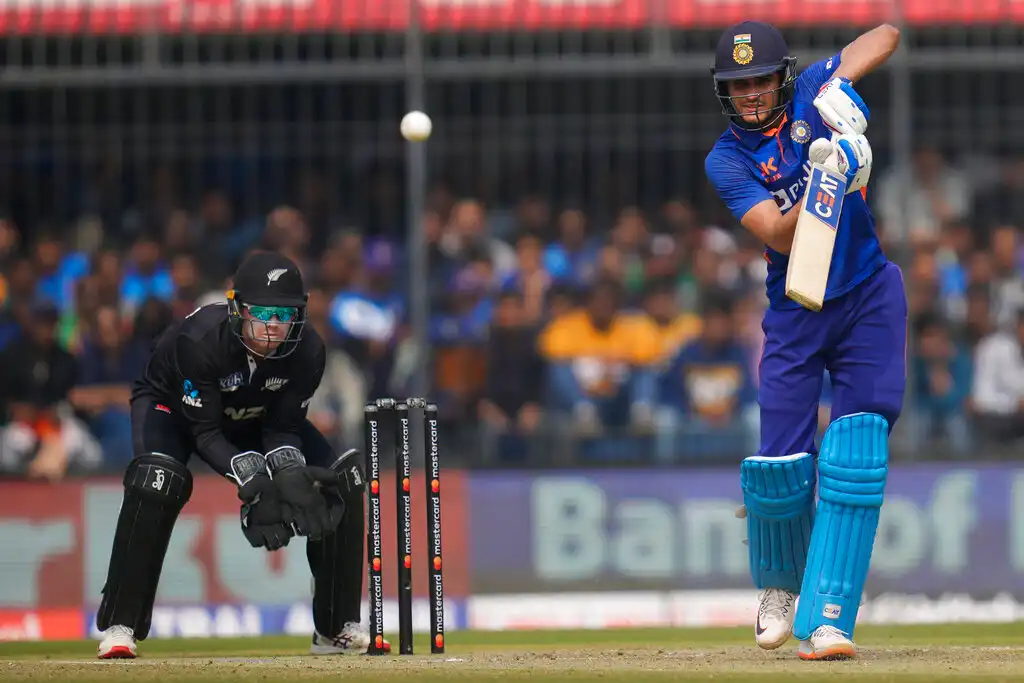 Gill plays a shot during third ODI [Source: Associated Press]

India's head coach, Rahul Dravid has opened up on what Shubman Gill's father said when the batter failed to convert his starts and didn't get big scores.
As of late, Gill has been outstanding form, scoring three centuries in the last four innings, including a magnificent double century against New Zealand. The 23-year-old was adjudged Man of the Series for his scintillating performance.
However, Dravid revealed that Gill's father wasn't pleased with the youngster when he failed to convert his starts into a big score. Speaking to the BCCI official website, Dravid said that Gill's father asked the batter if he's only going to show us drizzles and not rain or thunderstorm.
Dravid speaks
"So when Shubman was scoring a lot of fifties and sixties and batting well, but not really converting them into big hundreds, I think his father had said, 'Shubman are you only going to show us drizzles or are you actually going to show us some rain and some thunderstorms."
"I think his father will be glad that over the last month or so, what you have done is you really made it rain. So, well done. It must make you and your dad really proud," said Dravid.
However, Gill added that his father won't be too happy with his 112 in the third ODI, as he would have liked the batter to score a big hundred.
"Yeah, I don't think he will be too happy about this game. He would definitely tell me to, I would have carried on, I should have carried on in this game and looked to have got another big score in this one," said Gill.
---
Also Read: Ready for Ravichandran Ashwin if I do get a chance: Matt Renshaw