Kane Williamson talks about the T20 World Cup 2022 'upsets'
---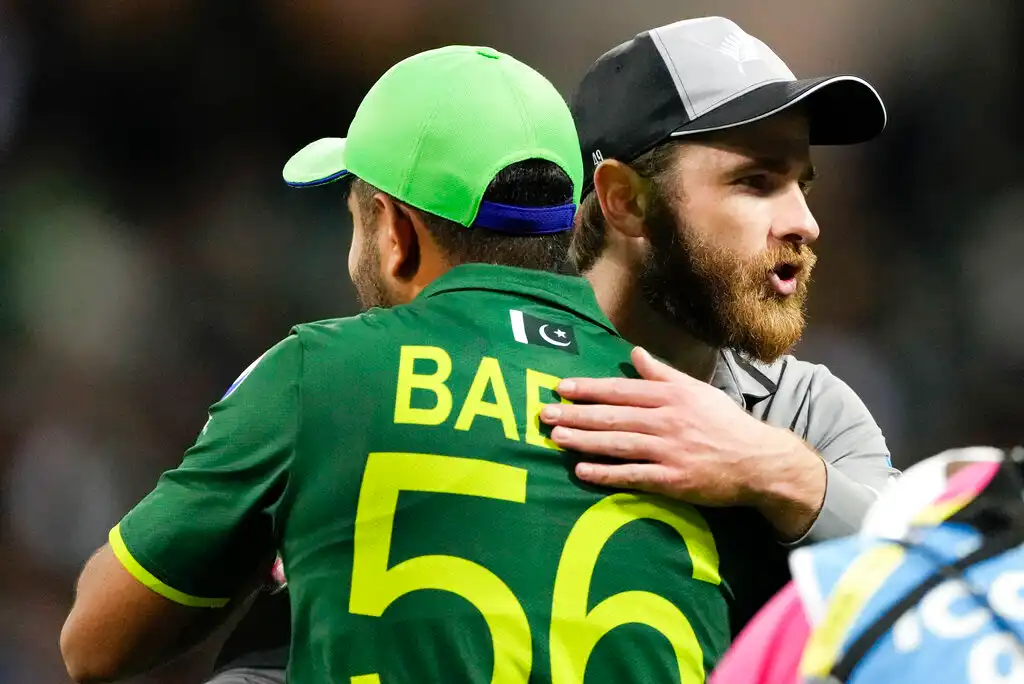 Kane Williamson and Babar Azam [Source: Associated Press]
Kane Williamson led New Zealand were pushed out of the T20 World Cup 2022 after a bizarre loss to Pakistan. Williamson talked about the multiple upsets in the tournament. The skipper also talked about England's aggressive brand of cricket and how the template could possibly catalyse a revolution.
Even though England's template worked wonders, Williamson insists that other teams should not blindly follow it.
Kane revisits the tournament and strategies
"The English team has a very strong side and they're playing a strong brand of cricket, which is very aggressive, I think it suits the balance of their side. Every team is always trying to be nice and clear on the strengths in their team and play according to those and put out their best performances."
"They (teams) see the game evolving all the time. But you also see it kind of go in circles where it goes in one direction and then comes back to another. At the end of it, I think it's just trying to understand what the best recipe is for the team you are in with the resources that you have."
Williamson talks about the 'upsets'
"There are so many strong T20 sides, and we saw at this tournament more than any other that, on any day, anybody could beat one another. That almost happened here as well and we saw a number of upsets. It just shows that certainly in this format, and with the match-winners that are in every team, that it can happen."
---
Also Read: Kieron Pollard calls time on his illustrious IPL career