James Anderson Huge Inspiration For Me: Neil Wagner
---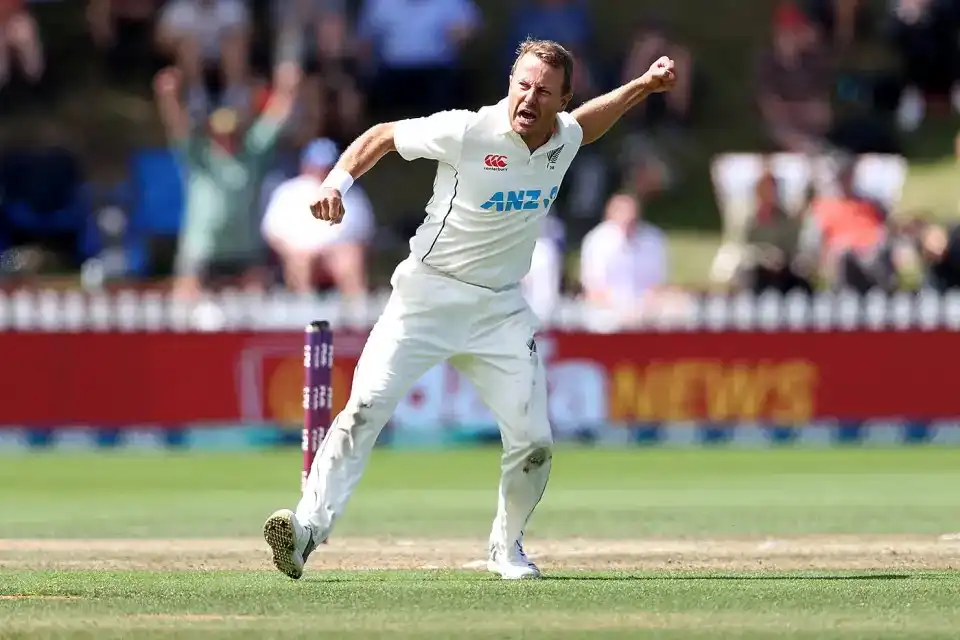 Wagner picked up 4 wickets in the 2nd session [Twitter]

New Zealand pacer Neil Wagner produced a scintillating spell of bowling on Day 5 of the Wellington Test yesterday, helping his side to a memorable one-run win over England. Wagner barraged the English batters with a short ball, a strategy that worked wonders as the bowler claimed four wickets.
Wagner, 36, has now revealed that he takes inspiration from England legend James Anderson and wants to play as long as possible. Anderson, 40, recently became the No.1 ranked ICC Test Bowler, finished with 10 wickets in the two-Test series, only behind Wagner (11).
As per Stuff, the left-arm quick explained his role within the side and stated that he does not get disheartened.
Here's what Wagner said
"I said to him yesterday, having a beer with him, he's a huge inspiration to be able to do what he does at 40 years old, and you look at his body and the way he still charges in.
I know my role for the team and it's not always an easy role. I've got to do a bit of a job up into the wind, but I love doing that and it's just finding a way of contributing. I reckon if you get disheartened and then you have doubt, then you're not going to be able to deliver what you did yesterday. You can't look too much, I guess, back in the past and too far ahead in the future."
Wagner will next be in action in the two-Test series against the touring Sri Lankan side. The first Test begins March 9 at Christchurch.