Ishant Sharma recalls when he backed an 'out-of-rhythm' Jasprit Bumrah
---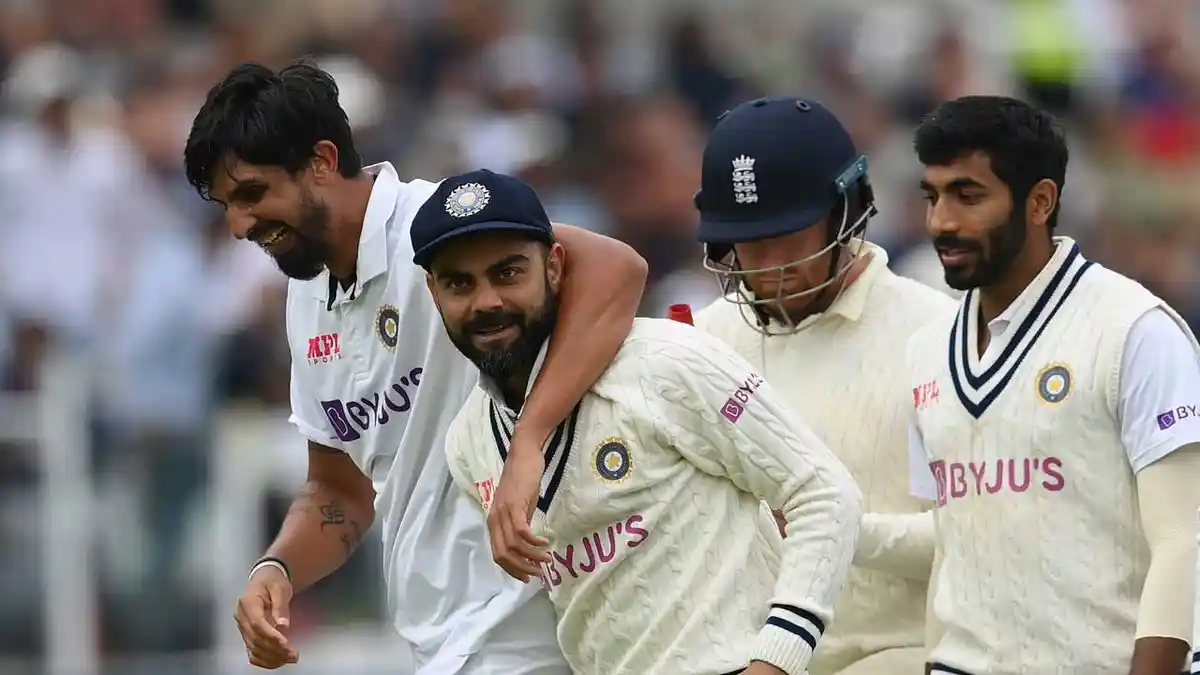 Ishant Sharma with Virat Kohli and Jasprit Bumrah [Source: Twitter]
To the delight of cricket fans across the globe, two fierce red-ball teams, India and Australia will lock horns against each other in a four-match Test series starting this week.
Whenever these two teams clash on a cricket field, pressure remains the highest on the players from both sides to bring their A-game and torment the opposition.
On the contrary, the players face massive backlash if they somehow fail to deliver in this high-voltage encounter.
Look who's back in the nets. Rohit Sharma last played a Test in march 22 against Sri Lanka. #INDvsAUS #BGT #BGT2023 #RavichandranAshwin #BorderGavaskarTrophy #RaviShastri #Ashwin #Cricket #RohitSharma #ViratKohli
Feb 7, 2023, 11:30 AM
Twitter For OneCricket
However, anyone can have an off day, including the bests in business. So, ahead of the first Test in Nagpur, veteran Indian pacer Ishant Sharma has recalled an incident when a raw Jasprit Bumrah met the harsh reality of Test cricket.
However, as the bowler confessed, he backed Bumrah that day, preventing the then skipper Virat Kohli to have a chat with him, showing confidence on his game awareness.
Here's what Sharma revealed
"I remember in 2018, when we were playing a Test match in Australia, and his first spell did not go well. Virat told me, 'I think I should go and speak to him'. I said, ' He is a very smart bowler. He understands it. Leave him alone. He knows what he needs to do. He is very smart. He understands the game, and he understands the situation. When you understand the situation, especially in Test cricket, you can make a comeback very quickly."
However, Bumrah continues to remain in sidelines due to a right glute injury. The ace seamer has started bowling in the nets and might come back to the national side for the last two Tests of the series.
---
Also Read: BBL: Aaron Finch extends his stay with Melbourne Renegades