'I Need To Be Me' - Faf du Plessis Designs His Own Captaincy Book
---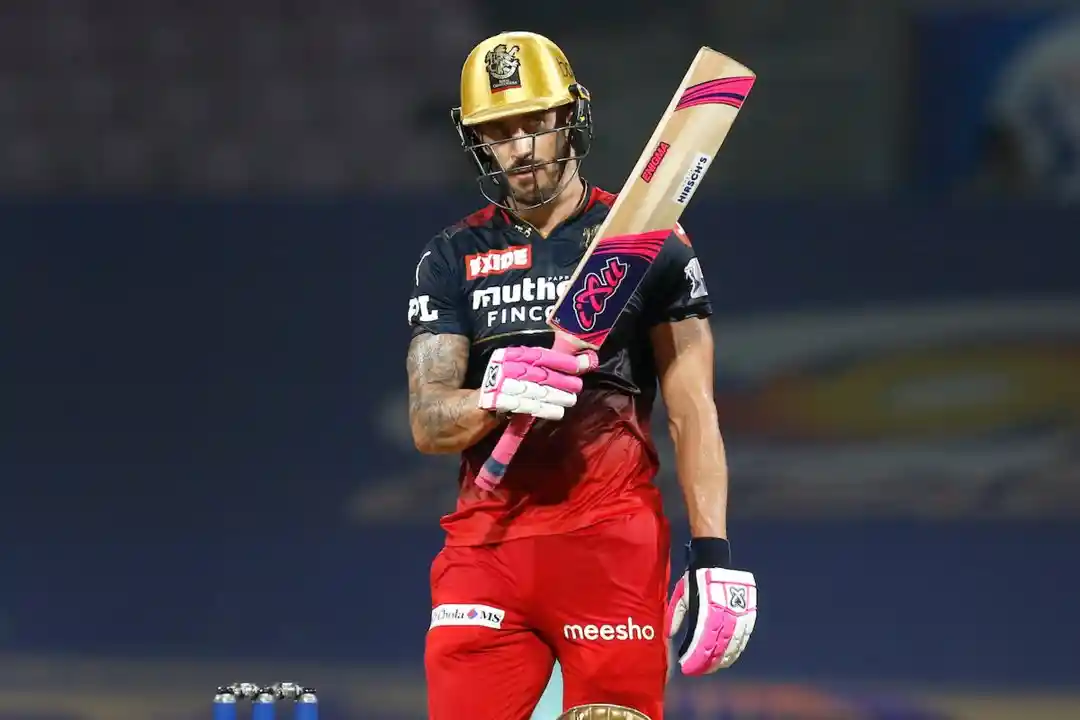 Faf is the current captain of RCB [Twitter]

Royal Challengers Bangalore (RCB) skipper Faf du Plessis wants to make his own way through the captaincy process.
Du Plessis believes in staying true to his original leadership style as he thinks if he follows someone else's path, he will be caught up in the captaincy travails.
While the former South Africa captain accepted to have learnt tricks of the trade from Graeme Smith, Stephen Fleming and MS Dhoni, he does not believe in copying their methodology.
"I think what was really good for me to go through was, even with all of that, the conviction that I am not going to be Graeme Smith as a captain, I'm not going to be Stephen Fleming as a captain, I'm not going to be MS Dhoni as a captain.
In order for me to be true to who I am as a person, I need to be me. Because if you're not being you, then people will see through it, maybe not when you're doing well but definitely when you are under pressure, or underperforming, the real you will reveal itself," Du Plessis said as quoted in season 2 of the RCB podcast.
Further, he talked on Smith, Fleming and Dhoni, asserting on learnings he has grasped after sharing the dressing room with them.
"I always had this leadership perspective of learning from great leaders, it (leadership) was always something that I was fascinated about. When I initially came into the South African team, Graeme Smith was the captain. I was like, Wow, this guy's got an amazing presence when he speaks — like this big, blinding roar at you, and he just dominated the room while speaking. So I was like, that's a leader, right?
"I got an opportunity to go to Chennai as a young-ish phase in my career. Stephen Fleming is one of the great leaders within the game, obviously, for New Zealand cricket also. The different aspect was him being a man manager, a guy who just works on relationships. And I go, Wow, that's impressive.
During my first season at CSK, I was sitting next to him (Fleming) and just asked him questions about captaincy and leadership, just to learn as much as I can. And then you put MS on top of that, and you go, Wow, this guy's tactically odd to read the game like this. And you go, Okay, he is impressive as a captain," he added.
Du Plessis was announced as RCB's captain last season after Virat Kohli stepped down from the post. Under his leadership, the franchise reached the playoffs and was knocked out of the competition by Rajasthan Royals.