Hayley Matthews' Love for Mumbai Indian Goes Back to Inaugural IPL Season
---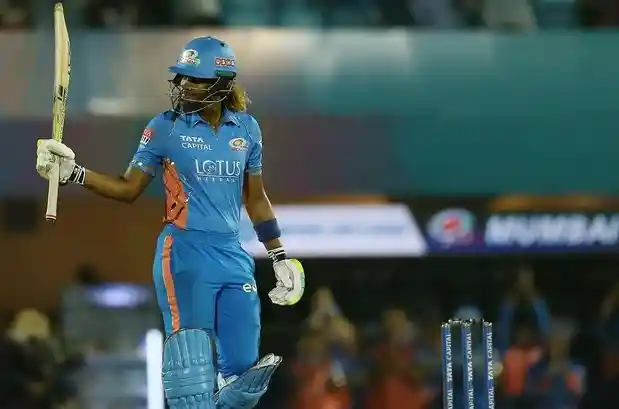 Matthews was unbeaten at 77 [WPLT20.COM]

West Indies cricketer Hayley Matthews has revealed her deep-seated admiration for Mumbai Indians, owing to her father's fervour for the team since the inaugural season of the Indian Premier League (IPL).
The all-rounder showcased her impressive skills as Mumbai defeated the Royal Challengers Bangalore (RCB) by 9-wickets in Match 4 of the Women's Premier League (WPL) 2023 at Mumbai's Brabourne Stadium on March 6. The Mumbai opener contributed significantly to the team's win with a brilliant performance, taking three wickets for 28 runs with her off-spin bowling and scoring an unbeaten 77 off just 38 balls.
In the post-match conference, Matthews expounded on her close bond with the franchise, saying that she has been a fan of the team from a young age because her father supported the team and was also a big fan of legendary Indian cricketer Sachin Tendulkar. She also shared a humorous anecdote about someone discovering her tweets from 2013, which were all in support of MI.
Furthermore, the 24-year-old also commented on being the current holder of the Orange Cap. While acknowledging the prestige that comes with the award, the Barbadian native emphasized that her primary objective is to contribute to the team's triumph. Matthews has garnered an impressive 124 runs from two matches, displaying a remarkable strike rate of 179.71.
Discussing the match against RCB, the right-hander hailed her team's bowling performance, stating that they had anticipated the opponents to score around 170-180 runs. However, after managing to limit RCB to 155, they were confident in their prospects of chasing the target, given the favourable batting conditions on offer.
When asked about her tendency to get off to a good start but not convert it into a big score, Matthews explained that she has been working on being more focused and responsible at the crease to avoid getting out early.
The young batter highlighted that she reminded herself of this during her innings against RCB, which helped her to keep her composure and convert her start into a match-winning innings.