George Garton opens up on his health issues
---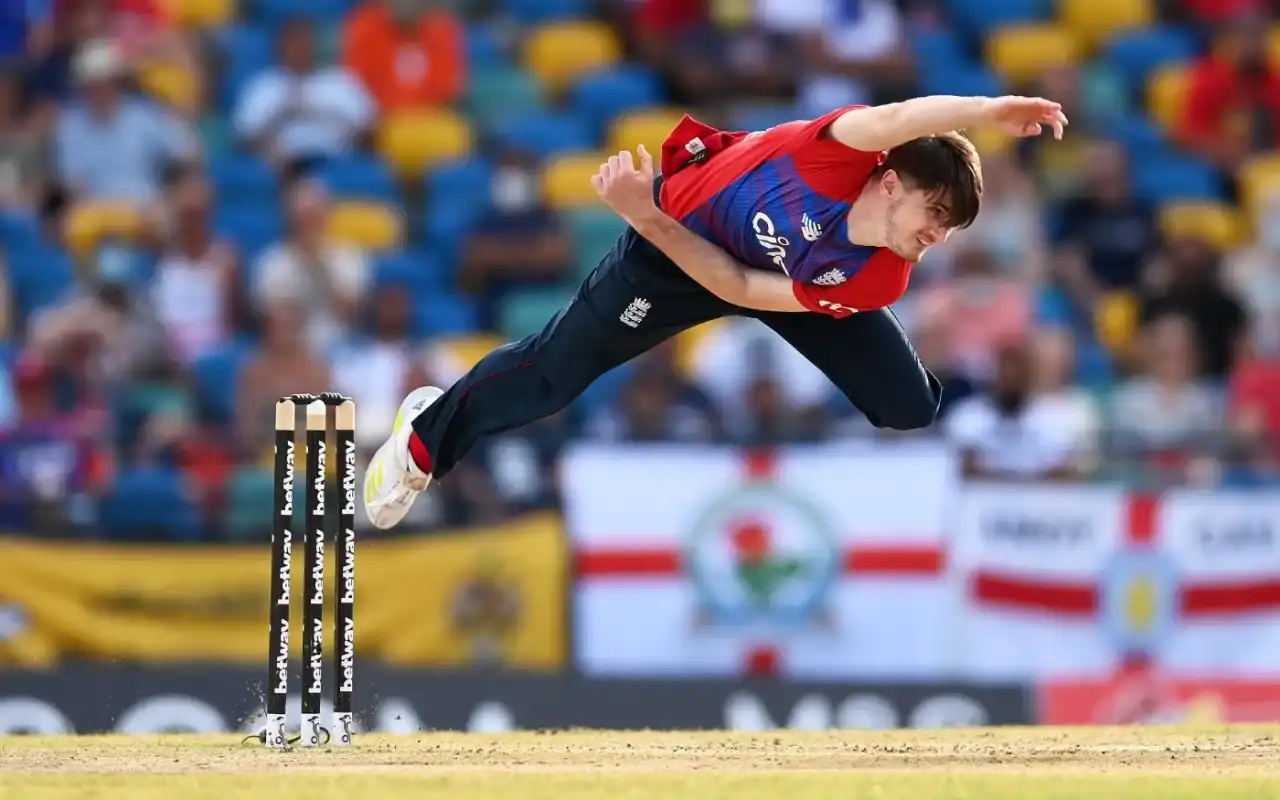 George Garton. (PC- Twitter)
England seamer George Garton on Wednesday opened up on being diagnosed with a 'lung clot' having thought he had been suffering with long COVID-19 after making his international debut for England.
At one point Garton thought of taking early retirement from the game as he believed that it might be his only way out, but after numerous tests, scans, supplements, breathing lessons, and agonizing false starts, his grandmother referred him to a specialist which made him realise that he's suffering from lung clot.
Garton recently spoke about his issues in an interview
Speaking to Sky Sports, the Sussex seamer said that there was a sigh of relief after he got to know that he is not suffering from long COVID-19 but a 'lung clot'.
"It's been a big mental shift to finally be told what actually might be wrong. To have a reason for feeling fatigued and having high heart rates. It is like a weight being lifted off my shoulders rather than just having a blanket term of long COVID-19," George Garton told Sky Sports.
Garton, who made his international debut for England in a T20 against West Indies in January, feels that he can recover from the lung clot to get his career back on track.
"There feels an end to this. Knowing lots of people have had blood clots and there's science behind the recovery and to have an end goal is really nice."
The tall lanky left-arm pacer reckons the hard times will shape him for the future.
"Times like this shape you, it's what pushes and it gives you the really fun times and those fun times are a lot more enjoyable because of what you have gone through".
---
ALSO READ: Zak Crawley reflects on his struggles in the home summer