'Due to The injury...,' CSK's Ruturaj Gaikwad Makes A Shocking Revelation
---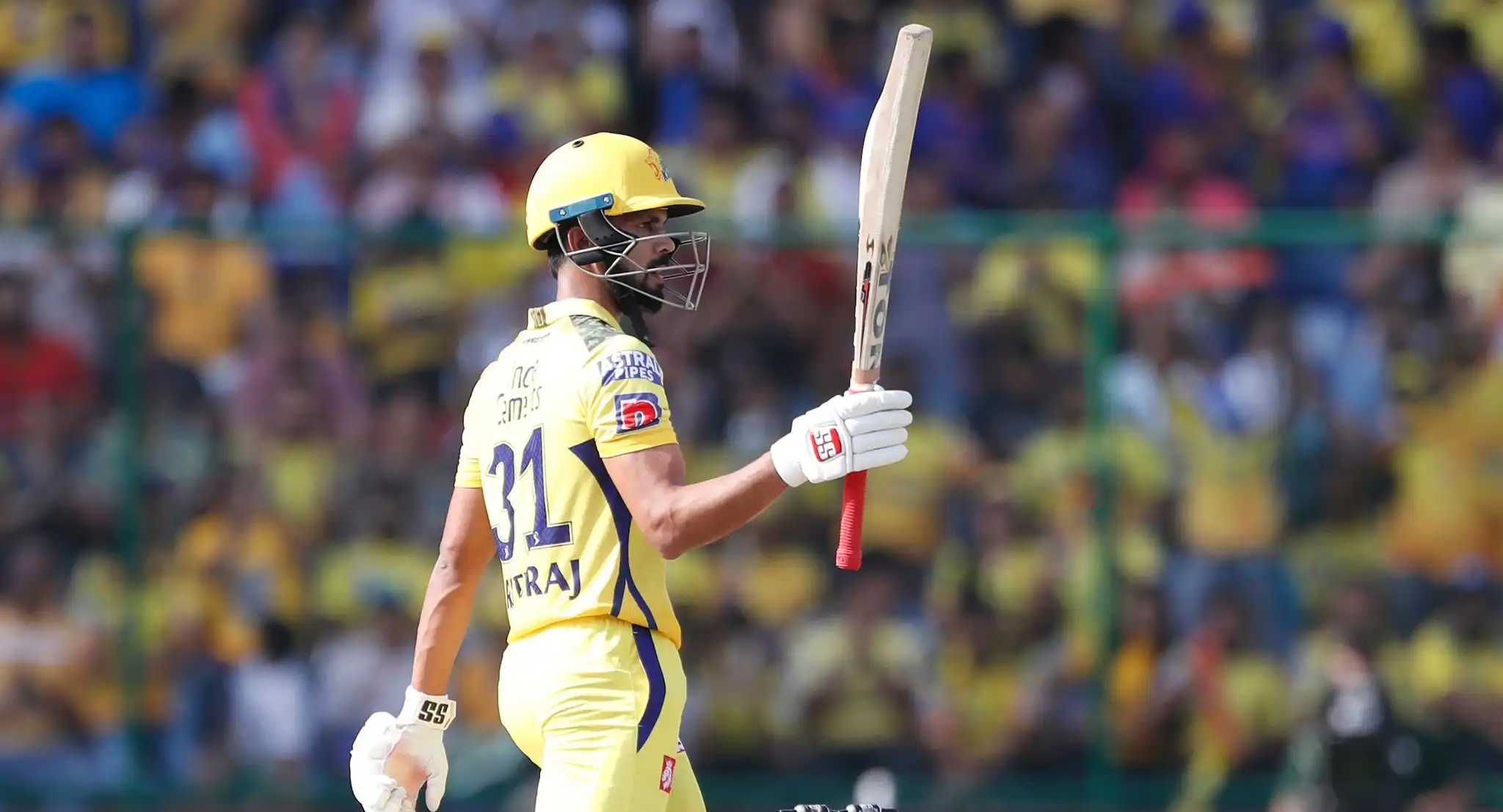 Ruturaj Gaikwad (Twitter)

Chennai Super Kings and Gujarat Titans are currently engaged in an intense battle for the race to finals. With openers Ruturaj Gaikwad and Devon Conway making it tougher by the ball for the Gujarat Titans to take a single wicket.
The 26-year old Gaikwad, would look to reaffirm his dominance in the match. However, his efforts might be hindered by the impressive performance of Mohammed Shami during the Powerplay overs.
The Chennai superstar, Ruturaj Gaikwad in a pre-match interview talked about the key to success in a tournament and the restrictions he faced due to an injury back in 2022. He also went on to say how his confidence level has changed over the course of games and how well-adjusted he is now.
"More than runs, it's about the preparations before coming into the tournament. I was injury-free this tournament. Last IPL, there were restrictions due to the injury. It took me four to five games to adjust. But that's not the case this year. It has helped me maintain my confidence level right from match one to this game. In T20 cricket, you can't score runs in every game but the effort is to try to score every time I go there to bat. "
He also talked about how important it is to strategise and to be headstrong while playing cricket and said:
"Obviously looking at the pitch, it's important to decide how to play. I have come this year with a different thought process. I have been trying to play cricket more expressively this season. I'm trying to have an intent right from ball one. Also, we need to see how much we have to score in the first six overs while chasing a target. Ajju bhai was playing at a very good strike rate and I thought I will take one step back. So I think it depends a lot on the situation and the pitch."
In IPL 2023, Ruturaj is one of only two CSK batsmen who have surpassed the 500-run mark. On the other hand, Shami shares the record for the highest number of wickets in the season alongside Rashid Khan. Despite Shami's previous encounters with Gaikwad resulting in no dismissals, the latter has struggled with a low strike rate of 70.17 in their head-to-head battles.