World Cup 2023 | Past Demons Await India As They Brace For NZ Challenge At Dharamsala?
---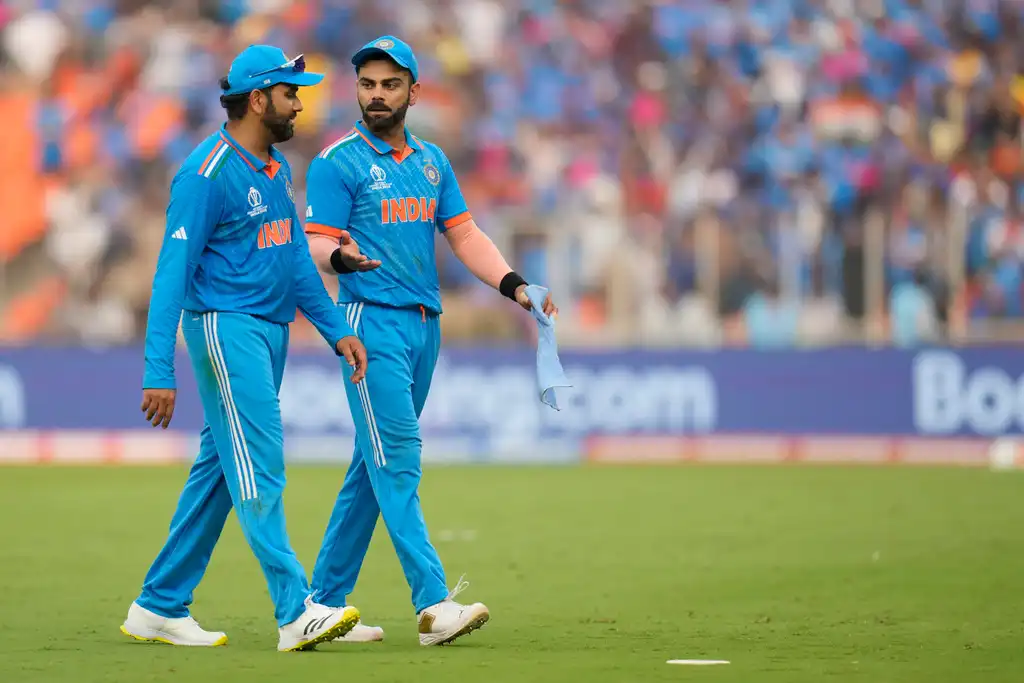 Kohli and Rohit will be tested against NZ pacers [AP Photo]
An unbeaten Indian side will face a high-flying New Zealand unit for a blockbuster World Cup 2023 showdown on October 22. Their much-awaited duel, in ways more than one, is sort of a World Cup rematch between the two teams since their 2019 semi-final faceoff in Manchester.
The proceedings from that action-packed 2019 Manchester day serves as a forgettable one for Indian cricket devotees, as they had witnessed the downfall of their in-form heroes against New Zealand's new-ball attack at the grand stage. With Rohit Sharma, KL Rahul and Virat Kohli all departing for virtually nothing against Trent Boult and Matt Henry, the then table-toppers eventually crumbled under pressure and allowed the 'Black Caps' to cruise towards the final.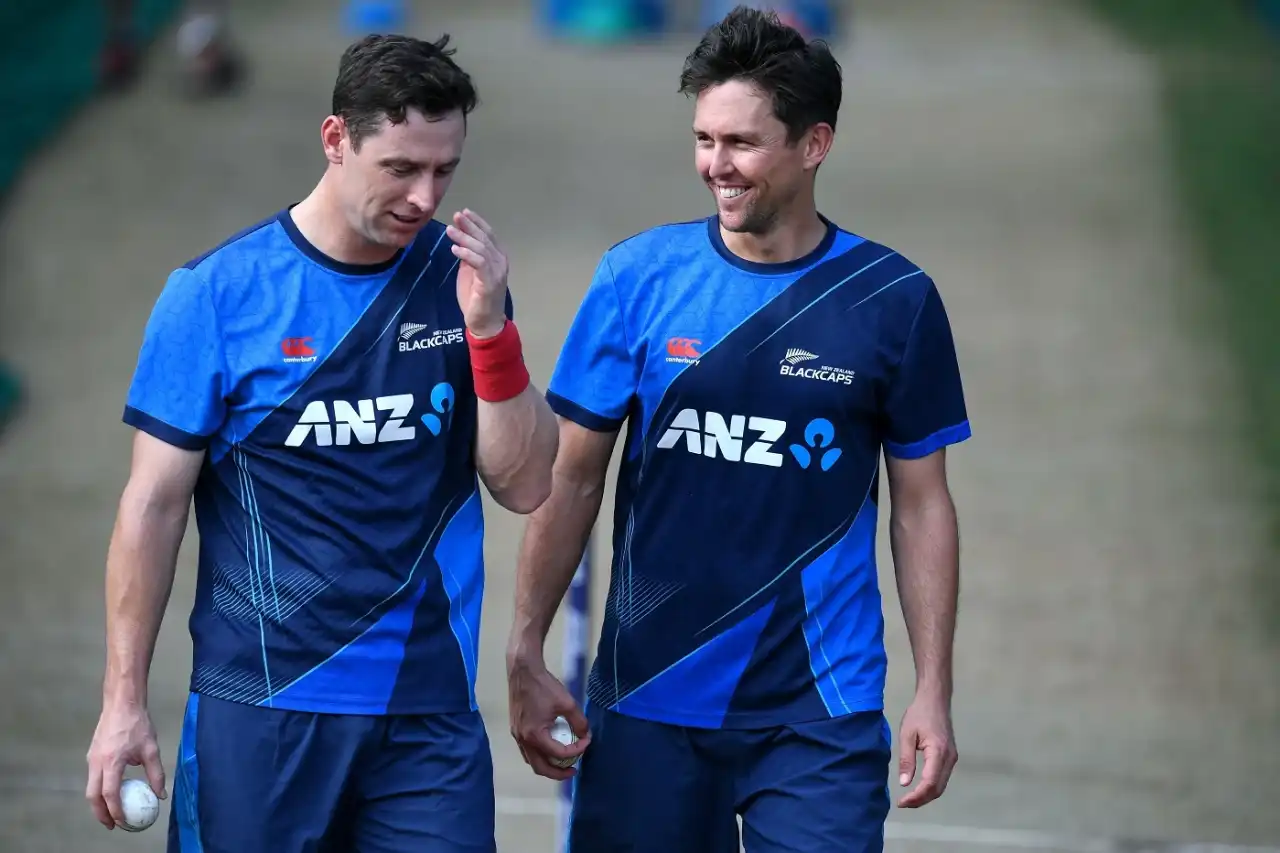 Matt Henry and Trent Boult during a World Cup 2023 training session (x.com)
As the two white-ball titans brace themselves for yet another World Cup run-in in 2023, the Indian top-order might well encounter a similar threat they did four years ago as they are slated to face the Kiwis on a lively Dharamsala track in match number 21 of the competition.
Swing at Dharamsala highest among all 2023 World Cup venues
Under cloudy Manchester conditions at the 2019 World Cup, India's in-form top-order Rohit Sharma, KL Rahul and Virat Kohli all combined just three runs between them and were collectively removed by New Zealand's new-ball speedsters Trent Boult and Matt Henry.
Fast forward to their forthcoming 2023 duel and the current Indian top-order will once again encounter Boult and Henry, and apparently, under similar playing conditions.
The surface of the HPCA Stadium in Dharamsala, the scenic venue slated to host the much-awaited India vs New Zealand match-up, has stood out for its exceptional swing in the ongoing 2023 World Cup. Among all venues hosting the cricketing carnival in India, the playing conditions at the HPCA Stadium has provided an average swing of 1.4, in comparison to 1.2 of second-placed Arun Jaitley Stadium in Delhi.
New Zealand's 2019 pace trio of Trent Boult, Matt Henry and Lockie Ferguson has already dismantled Netherlands and Bangladesh in successive games this year.
Moreover, India's top three from 2019 will also take field against the 'Black Caps' this time around albeit with a slight alteration. KL Rahul, who opened the innings for the 'Men in Blue' four years ago in England, has been transferred to the middle-order to make way for rising star Shubman Gill at the top.
While Rohit Sharma has since taken over team's captaincy reigns from then skipper Virat Kohli, both cricketers are set to reprise their usual batting roles as an opener and at number three respectively.