What Went Right for CSK in IPL 2023?
---
CSK qualified for the IPL 2023 playoffs after missing out last year (IPLT20.com)
In an inspiring reversal of fortunes, Chennai Super Kings (CSK) proved their mettle yet again in the Indian Premier League (IPL). The Men in Yellow gracefully rewrote their narrative from last year's setback, to secure a place in the coveted playoffs of IPL 2023, marking a record 12th instance in their remarkable journey. Notably, CSK finished second in the league stage this season, with a tally of eight victories, five defeats, and one match that culminated in a no result.
The current season did not start on the most promising note for CSK, as they faced defeat at the hands of defending champions Gujarat Titans in the inaugural match. However, they rebounded swiftly, setting the stage alight with their potent performances in the following games.
Out of their five losses, only two were hard-hitting whereas the rest were nail-biting affairs, tipping off to the opponents' side only by a hair's breadth. Notably, their performance this year has been a far cry from the last season.
CSK are now bracing themselves to square off against the table-toppers, Gujarat Titans, in Qualifier 1. The high-voltage clash will take place in their home turf at Chennai's MA Chidambaram Stadium on Tuesday.
As CSK get ready to take on the reigning champions, let us take a look at what went right for CSK in 2023.
The exhilarating opening pair of Ruturaj Gaikwad & Devon Conway
The opening duo of Ruturaj Gaikwad and Devon Conway has emerged as a formidable force for CSK in IPL 2023. Their sublime performances at the top of the order have not only garnered attention but also proven to be instrumental in CSK's triumphs.
Throughout the course of 13 innings, Gaikwad and Conway have forged an impressive partnership, amassing a staggering 688 runs. This includes two century stands and three half-century partnerships, underscoring their ability to deliver rapid and stable starts.
Devon Conway, currently ranked as the fifth-highest run-scorer in the IPL 2023, has been a standout performer for CSK. With an exceptional tally of 585 runs in 14 matches, Conway has showcased his mettle with an outstanding average of 53.18 and an impressive strike rate of 138.62.
The New Zealand sensation has displayed consistency by smashing six fifties this season, the best of which was a scintillating 92.
Gaikwad & Conway have been prolific in IPL 2023 (IPLT20.com)
On the other hand, Ruturaj Gaikwad has continued his splendid form with CSK in this edition of the IPL. Accumulating 504 runs in 14 matches, Gaikwad has maintained an impressive average of 42.00 and a striking strike rate of 148.33. The young prodigy has notched up three half-centuries so far, with a highest score of 92 to his name. Gaikwad's exploits have positioned him as the eighth-highest run-getter in IPL 2023.
As the playoffs beckon, the red-hot opening duo will undoubtedly be eager to replicate their phenomenal performances from the league stage. Their ability to provide CSK with solid foundations in most games has been pivotal in securing victories. With their cohesive partnership and immense talent, Gaikwad and Conway have the potential to propel CSK towards their fifth IPL trophy.
Shivam Dube's prowess against spin and Ajinkya Rahane's finesse against pace
Shivam Dube and Ajinkya Rahane have emerged as key players for the Chennai Super Kings (CSK) in the ongoing IPL season. Their distinctive abilities against different bowling styles have provided CSK with a formidable one-two punch, allowing them to overcome any challenges thrown their way by the opposition bowlers.
Dube has been in scintillating form throughout the tournament, leaving a trail of destruction in his wake. With an impressive tally of 385 runs in 13 innings, the southpaw has showcased his prowess with a commendable average of 38.50 and an astonishing strike rate of 160.42. The dynamic batsman has also registered three half-centuries, with a top score of 52 runs.
Notably, Dube's exploits against spin bowling have been nothing short of sensational. After 12 innings, he boasts a remarkable strike rate of 175.92 against spin, positioning him on the cusp of the top-five best spin-hitting performances in IPL history.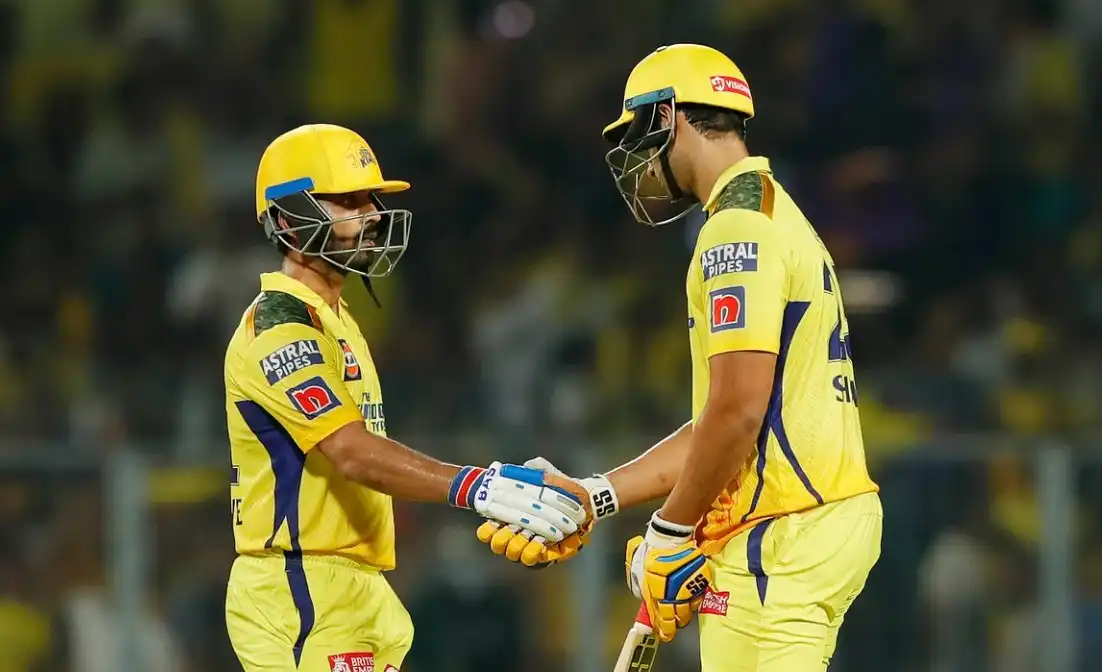 Dube & Rahane have provided CSK with much-needed impetus in the middle-overs (IPLT20.com)
Complementing Dube's spin-dominance is the finesse and elegance of Ajinkya Rahane's batting against pace. Rahane has reinvented himself in this edition of the IPL. Despite limited opportunities, the veteran batsman has accumulated 166 runs in 11 innings at a blistering strike rate of 169.88, accompanied by two well-crafted half-centuries.
The right-hander's ability to rattle along against fast bowlers added a valuable dimension to CSK's batting lineup, providing them with an additional weapon in their arsenal.
The floating nature of their roles has proved to be a masterstroke for CSK. Dube's proficiency in dismantling spin attacks has allowed him to take centre stage, while Rahane has seamlessly adapted to the situation, stepping up to counter the pace threats.
As CSK gears up to face GT on a spin-friendly surface where scoring becomes arduous in the middle overs, the duo's role will once again be of paramount importance.
MS Dhoni's masterclass in strategy and game reading
Leading CSK with panache and sagacity, Dhoni's captaincy has been nothing short of masterful. Time and time again, Dhoni's decisions have proven to be masterstrokes, catapulting CSK into contention when all seemed lost.
One such instance stands out vividly. Faced with the daunting task of defending a mammoth total of 227 against RCB, CSK found themselves on the ropes as the formidable duo of Glenn Maxwell and Faf du Plessis relentlessly plundered the Chennai attack. The spinners were struggling to contain the run flow, and by the 15th over, any other captain would have summoned the slinging pace of Matheesha Pathirana for a second spell.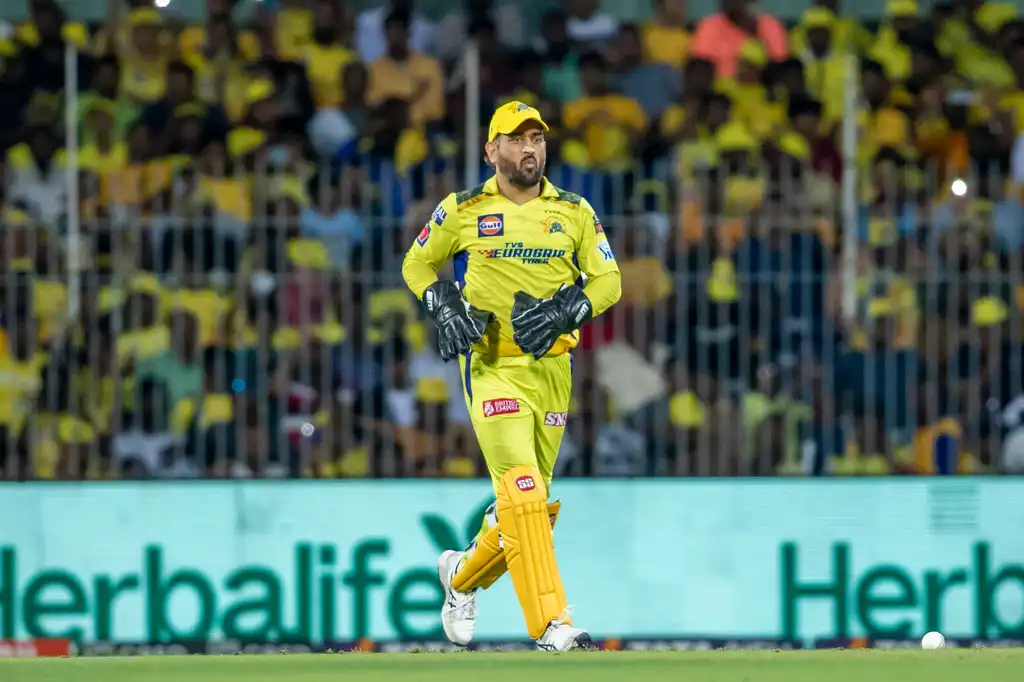 MS Dhoni has led CSK with panache (IPLT20.com)
However, Dhoni's astute game reading skills propelled him to make a bold and calculated decision. Recognizing the futility of trying to defend against the relentless onslaught of Maxwell and du Plessis, he chose a different approach—an attacking one. Dhoni turned to spinners Mahesh Theekshana and Moeen Ali, instructing them to bowl slower through the air. This subtle alteration in strategy invited Maxwell and du Plessis to attempt the audacious slog over mid-wicket, resulting in top-edges that spiraled high into the air.
It was the calmness and composure of Dhoni, reminiscent of his legendary cool-headedness, that allowed him to complete those crucial catches, snatching victory from the jaws of defeat. CSK went on to secure an eight-run win. This episode serves as a testament to Dhoni's brilliance on the field, where his sharp decision-making process has often turned the tide of matches.
The aforementioned incident is merely a glimpse into the treasure trove of Dhoni's captaincy acumen. Throughout the tournament, his shrewdness has been on full display, guiding CSK to victory from seemingly insurmountable positions. His ability to gauge the pulse of the game, adapt to ever-changing circumstances, and extract the best out of his players has been instrumental in the team's success.
Matheesha Pathirana and Tushar Deshpande's death over domination
When it comes to the art of death bowling, the Chennai Super Kings (CSK) have unearthed two exceptional talents in Matheesha Pathirana and Tushar Deshpande. The CSK duo has displayed remarkable precision and control during the crucial closing stages of the game, effectively stemming the run flow and claiming vital wickets.
Their proficiency in this high-pressure phase of the match has garnered well-deserved accolades, with both Pathirana and Deshpande emerging as the leading wicket-takers at the death in the IPL 2023.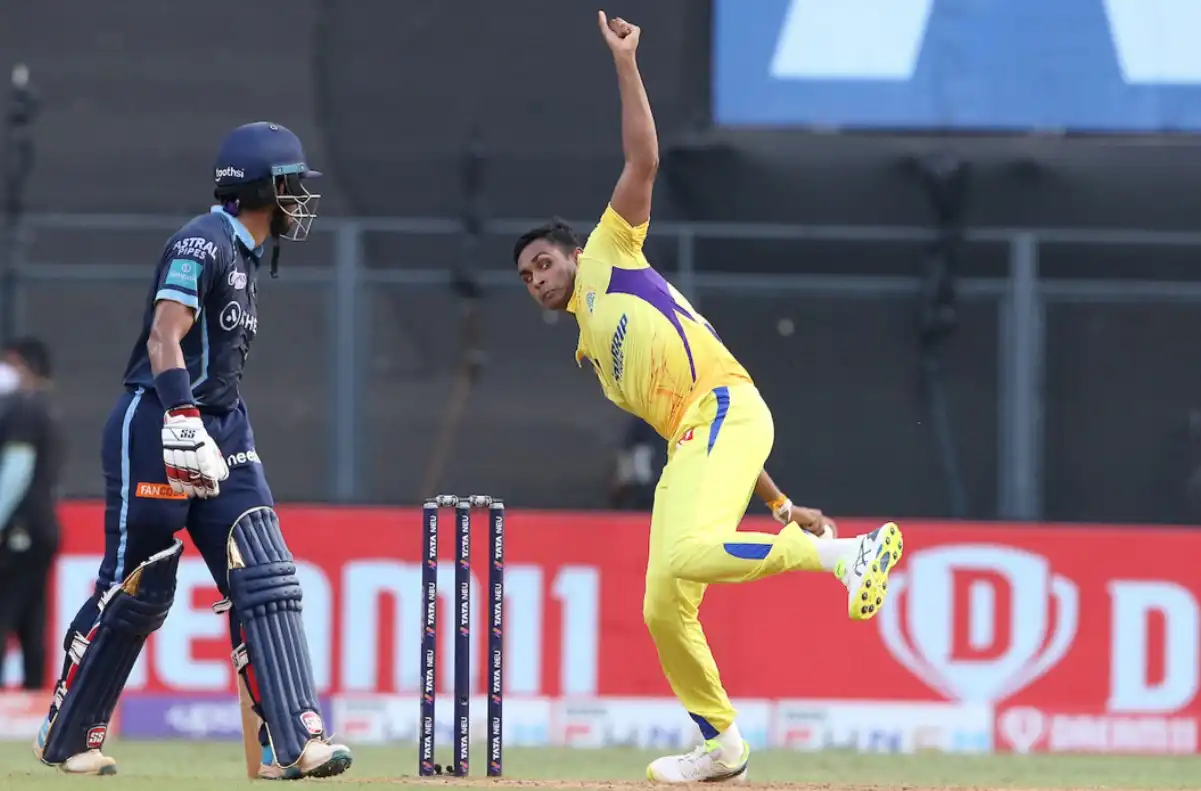 Pathirana has been impressive at the death (IPLT20.com)
With an impressive tally of 10 wickets apiece, Pathirana and Deshpande have been prolific. The duo's collective impact is magnified by their exceptional ability to seize wickets at critical junctures, which has played a pivotal role in derailing opposition innings.
Together, they boast an impressive tally of 35 wickets, with an astonishing 20 scalps claimed during the death overs, a testament to their mastery of this specialized craft. Pathirana and Deshpande's lethal exploits at the death have not only curtailed the opposition's scoring rate but have also served as a catalyst for CSK's success in IPL 2023.