What Went Right for GT in IPL 2023?
---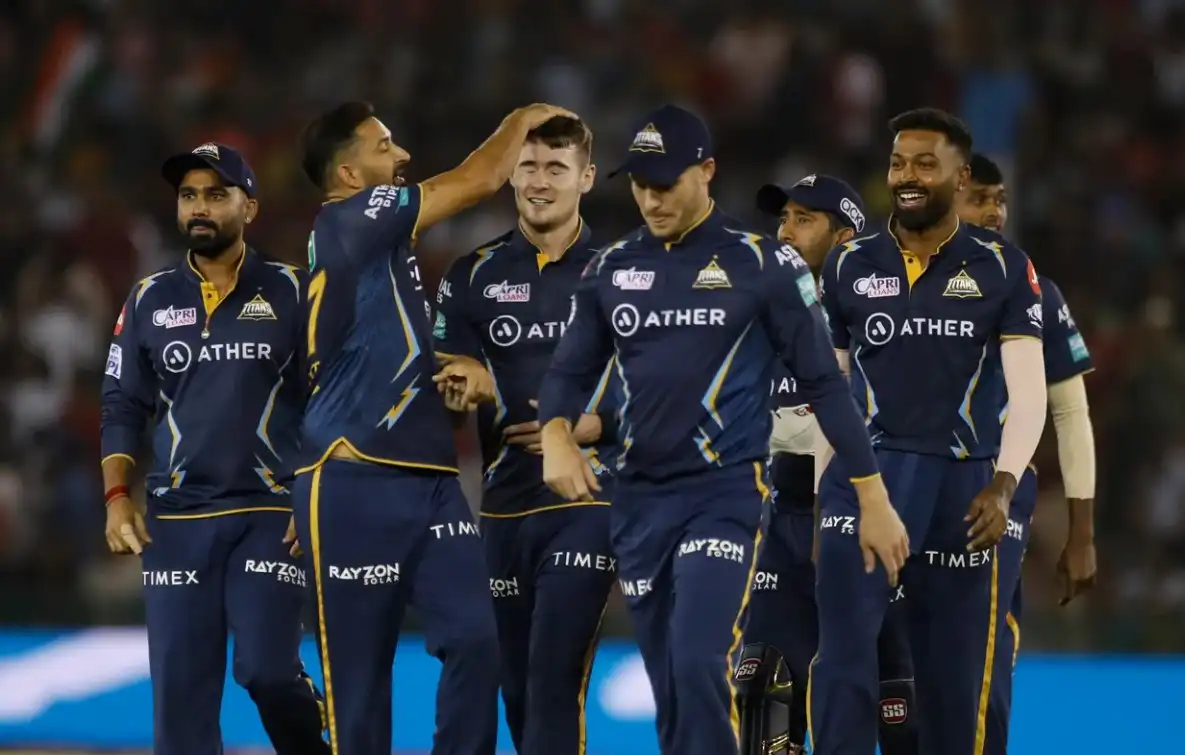 Gujarat Titans became the first team to qualify for IPL 2023 playoffs (IPLT20.com)
Gujarat Titans (GT) have emerged as an unyielding force in this year's edition of the Indian Premier League (IPL), leaving their rivals in awe of their exceptional performance. Under the leadership of Hardik Pandya and bolstered by a supremely talented squad, they have consistently showcased their mettle in every aspect of the game. The defending champions have exhibited remarkable consistency throughout the tournament, becoming the first team to secure a spot in the playoffs.
After contesting in 14 games, Gujarat emerged victorious in 10 matches while succumbing to defeat in only four, culminating in a remarkable league stage campaign that saw them reign supreme at the top of the table, amassing a commendable 20 points.
A profound strength of the Titans lies within their formidable batting lineup, an amalgamation of hard-hitting powerhouses and technically adept batsmen, proficient in crafting imposing totals or seamlessly chasing down targets. Furthermore, their bowling attack, adorned with experienced pacers and skilful spinners, has proven to be a force to be reckoned with.
As the Gujarat Titans prepare themselves for the highly-anticipated Qualifier 1 against the Chennai Super Kings at the MA Chidambaram Stadium in Chennai on Tuesday, let us take a look at what went right for the reigning champions in IPL 2023.
Shubman Gill's sensational symphony of runs and records
Shubman Gill seamlessly translated his exceptional international form into IPL 2023, playing an instrumental role in the title defence campaign of the Gujarat Titans thus far. Garnering a staggering tally of 680 runs with a remarkable strike rate of 152.47, this season has indisputably become Gill's magnum opus in the illustrious tournament's history. Notably, he has etched his name in the record books by amassing two centuries and four half-centuries across 14 riveting encounters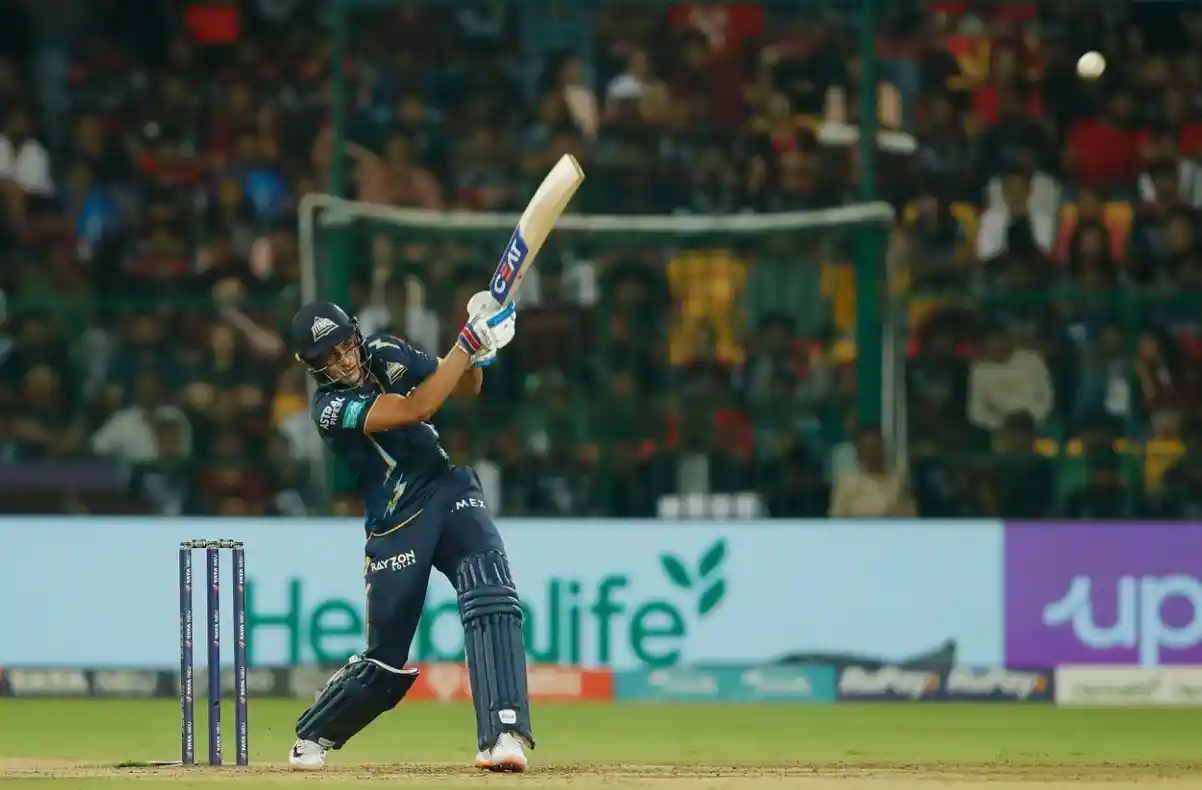 Shubman Gill has had his best IPL season (IPLT20.com)
Gill's magnificent performances have proven to be a catalyst for Gujarat's success, consistently providing them with explosive starts. While he faced some frustration during the initial stages of IPL 2023, squandering his promising starts, the tenacious batter has elevated his conversion rate in recent games, a testament to which is his exceptional back-to-back centuries in the last two matches, where he decimated both the SRH and RCB.
Imbued with an astonishing vein of form, Gill will now have his sights set on the highly-anticipated Qualifier 1, where he will look to carry his exceptional form and propel his team one step closer to securing their second IPL title.
Myriad of game-changers and match-winners
Initial glances at their squad left many doubters sceptical of their potential for success for the second consecutive, as their line-up lacked the star power commonly associated with dominating sides.
However, the Titans once again managed to defy expectations by unearthing an astonishing array of match-winners throughout the ongoing season. With an ever-changing cast of heroes, including illustrious names like Hardik Pandya, Shubman Gill, Rashid Khan, Mohammed Shami, Sai Sudarshan, Abhinav Manohar, Rahul Tewatia and Mohit Sharma, each game witnessed a new standout performer taking centre stage.
GT players celebrate after a wicket (IPLT20.com)
Every game has showcased a different individual rising to the occasion and steering the team towards victory. Whether it was the masterful strokeplay of Shubman Gill, the mesmerizing spin wizardry of Rashid Khan, the relentless pace of Mohammed Shami, or the accuracy of Mohit Sharma, each player's exceptional performance has played an instrumental role in the Titans' extraordinary success.
What sets the them apart is their collective spirit of shouldering responsibility in the face of adversity. When challenges arise, their players consistently step up, showcasing immense resilience and determination.
The Pandya-Nehra Combo
Since assuming the captain's mantle last year, Pandya has showcased remarkable composure in high-pressure situations, exuding a calmness that belies his relative youth. Beyond his leadership, Pandya has evolved into a dependable and mature batsman, instilling confidence in his fellow teammates and empowering them with the freedom to excel.
The all-rounder's transformation into an inspiring captain has been pivotal in the Gujarat Titans' meteoric rise to prominence. His ability to foster an environment of trust and belief among his players has emerged as a defining trait. The captain's self-assuredness has not only galvanized the team but has also elevated his own batting performances, anchoring the side with responsibility and class.
The Pandya-Nehra duo has always stressed on keeping things simple (IPLT20.com)
While the lion's share of credit rightfully rests with Pandya's captaincy, due recognition must be extended to the indispensable role played by head coach Ashish Nehra. The Indian veteran, with his laid-back personality and infectious humour, possesses an uncanny ability to infuse a sense of calmness into the team dynamics. His presence has been instrumental in shielding the Titans from succumbing to undue pressure, allowing them to perform to their fullest potential.
Nehra's coaching philosophy revolves around nurturing a fearless mindset within the players, assuring them that their positions in the team are secure, thereby liberating them from the fear of being dropped.
This belief in his charges has fostered an environment of camaraderie and trust, ultimately fortifying the bond between Pandya and Nehra. The duo's synergy has become the backbone of the Titans' triumphs, with Nehra's support bolstering Pandya's confidence and enabling him to lead with conviction.
Shami's swing sorcery and Rashid's spin wizardry
The performances of Mohammed Shami and Rashid Khan have transcended superlatives, leaving spectators spellbound. The two bowlers have spearheaded Gujarat Titans' bowling attack with precision, and have served as the bedrock of their unprecedented success in the competition so far. The duo stands tall atop the wicket-taking charts with an awe-inspiring tally of 24 dismissals apiece, bagged at an astonishing average of less than 18 respectively.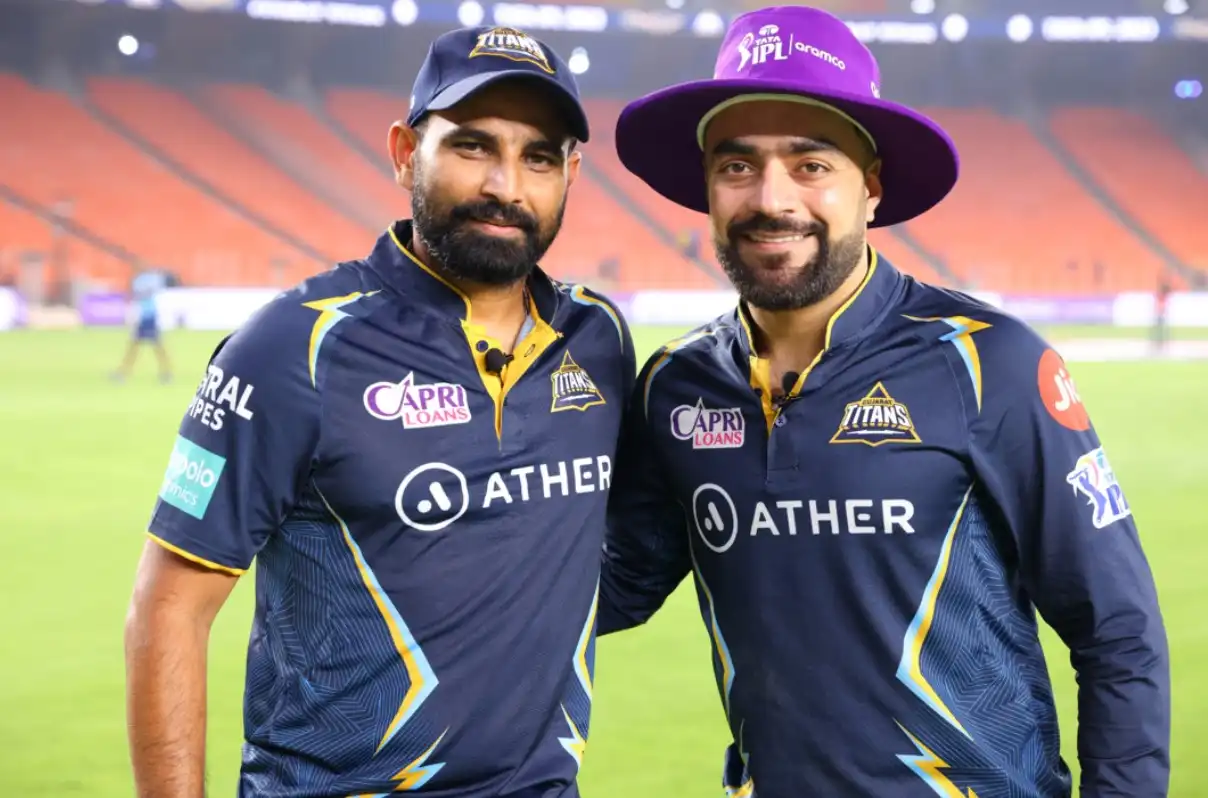 Shami and Rashid are tied for most wickets in IPL 2023 (IPLT20.com)
Shami's stunning swing has unravelled even the most resilient batting line-ups whereas Rashid's enigmatic spin has woven a web of intrigue around batters The profound impact of their extraordinary bowling exploits cannot be overstated, as they stand as the primary catalysts for the defending champions' lofty position in the tournament.
As the Qualifier 1 looms large on the horizon, the GT bowling stars will eagerly anticipate the opportunity to amplify their already impressive wicket tallies, as they strive to propel the team to their second consecutive final appearance.