'The Kyle Mayers Show' Has Begun With a Bang
---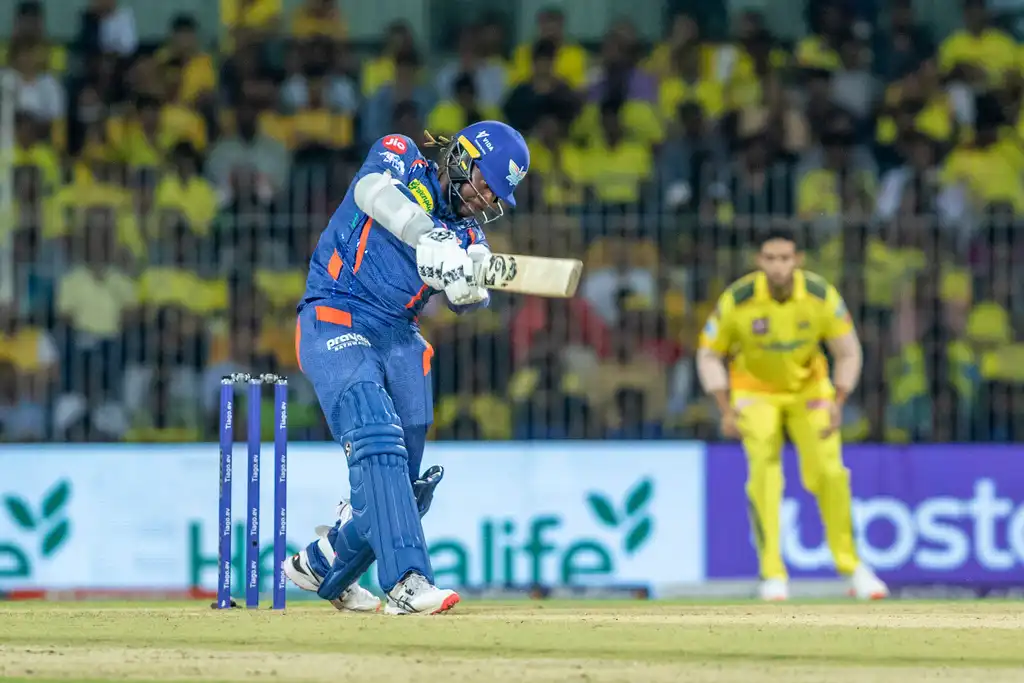 Kyle Mayers has scored back-to-back fifties [AP Photos]

It's one thing to be a rapid scorer in a T20 international and something quite different to outscore someone like a KL Rahul.
So when Kyle Mayers set the MA Chidambaram stadium on fire by launching some supersonic missiles from the middle, all that his captain KL Rahul could do was to just watch in pure admiration.
This is where it gets both interesting and if one might add albeit with a modicum of enthusiasm, inspiring.
For the amount of experience Kyle Mayers holds in the Indian Premier League when compared to his Lucknow outfit's captain is perhaps the experience a hare has in defeating a lion.
There's no match.
Yet, to have captured imagination in just his second game of the IPL is quite a feat. That's not to mention that striking eight boundaries and two sixes whilst consuming no more than 22 deliveries isn't.
To have come across a target as big as 218 was daunting enough. But despite the testing situation, the way the left handed opening batter of Lucknow went about bringing his side into some sort of position worth considering was authoritative and a statement in itself.
We learned an ample evidence of this in the rather dramatic over bowled by Deshpande.
An over that very nearly featured two given that's the quantum of the time it took to be completed saw the right arm medium pacer into into Kyle Mayers, who could perhaps be best described as a figure of intimidation.
For how else would one describe the scenario where perhaps out of a banality of imagination the IPL newcomer opted to bowl much wide outside off perhaps in a failing bid to keep the West Indian quiet.
Not that it helped. Not that Mayers or his team minded that. Not one bit.
Instead, the Chennai bowler ended up howling two no balls and three wides only to stir up some sort of restlessness in Mayers who launched one over extra cover only to follow it up with a massive hit over long on.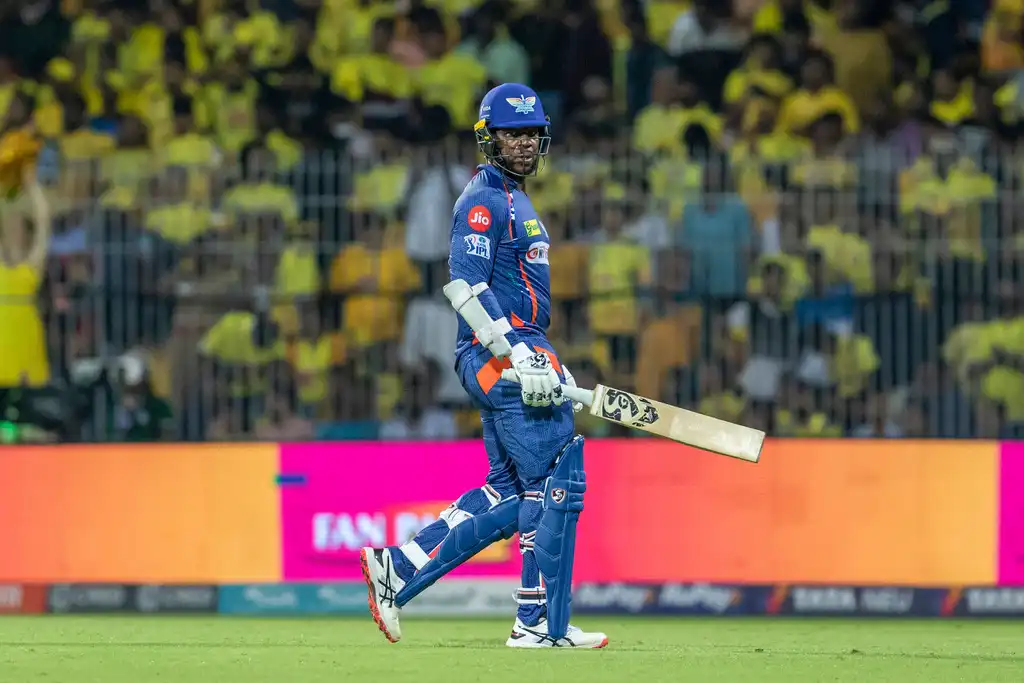 Kyle Mayers - The one man show
His first fifteen deliveries fetched Kyle Mayers 33. The next seven yielded another 20.
That whirlwind effort was enough to put Lucknow in a position of serious contention of completing the chase successfully before a flurry of wickets including that of Mayers upset Rahul's team's effort.
Though that wasn't before one witnessed what could arguably be called the shot of the evening with Kyle Mayers rocking back to the back foot and punching Moeen Ali towards the covers for a four.
A relatively laidback but well executed stroke that notched up a vital fifty; Mayers' second of the IPL as also his second on the trot.
But what was different about Kyle Mayers in the action packed Chennai outing was that there was more intent and connection than one saw miles away in the land of the Protean fire a few days ago.
Though the Barbadian had brought up a stroke filled fifty, he would get out too soon and perhaps out of too much anticipation in what was going to be bowled at him.
This time, however, Mayers seems to be enjoying himself a lot more. And he's only just begun.
The good news is that the IPL newbie has gotten off to a flier in his maiden season. The bad news, however, is that it appears as though the bowlers aren't going to enjoy it anyhow.
The only statutory warning one can offer is to "Fasten your seatbelt; for the Kyle Rico Mayers adventure has truly begun well and may cause some wreckage."