Andy Balbirnie is All Set to Undertake What Might Be His Sternest Test as The Test Captain
---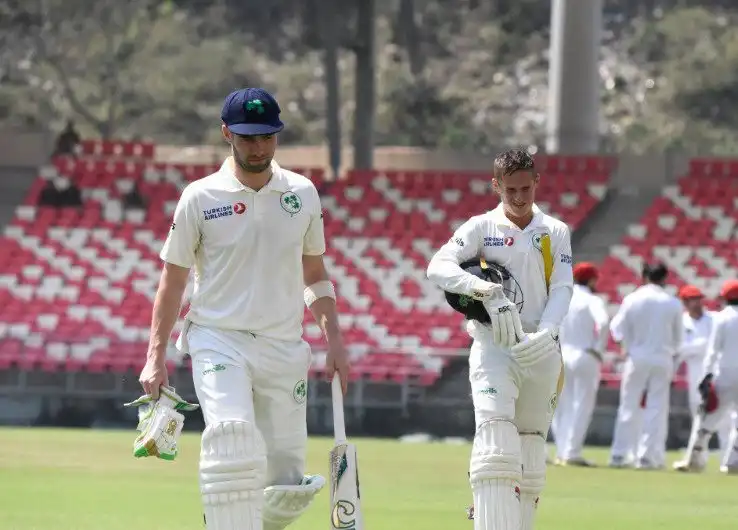 Andy Balbirnie (Source: Twitter)
2023 might seem to be the year of Indian cricket or to say it specifically, a lion's share of cricket being played in the Indian subcontinent.
And truth be told, the ongoing Indian Premier League is only a part of it, its duration to last for nearly 70 days.
2023 is going to see the World Cup, the mother of all sporting battles in the one-day arena taking place in India. But that's well after the second half of the year.
So much is happening right now in the sub continent. Pakistan are already playing New Zealand.
But even as the focus of much of the international men's game is transfixed on India, Ireland on the other hand, have a fair amount of spotlight on them.
They are here in the Indian subcontinent and it appears, they mean business.
Amongst the newest full-time members of the ICC, Ireland only got a chance to play 3 Test matches from 2018 until 2019.
2023, however, is all set to bring about a renaissance of sorts as far as the Ireland Test team is concerned.
For a team that hardly played any test cricket in the last half a decade with much useful time lost to the unfortunate pandemic, Ireland are bound to play no fewer than 6 Test matches in just a few days.
They've played one already in Bangladesh, where even as the result didn't exactly go in their favour, there were key lessons drawn and valiance shown with the bat particularly when nothing seemed to be going right for the first time visitors to the Shakib Al Hasan-land.
But as the big challenge in Sri Lanka beckons, this being the first time that Ireland feature in a 2-Test series, one man in particular will be keen to play a part.
He's someone who can't afford to find a corner and lie low. Nor is he a gentleman noted to eschew challenges and pretend that he's not to be blamed in the wake of an off day out in the field for his brightly talented side.
Of the several exciting names in the visiting Ireland side, Andy Balbirnie is a name that both commands interest and generates some curious brows particularly in the light of what's to come.
And just why's that?
In a contest where just about everyone, particularity the gifted troika of Harry Tector, Curtis Campher and Lorcan Tucker made runs, Andy Balbirnie, Ireland's inspirational captain and amongst the team's foremost batters failed to create any headlines.
In the recent Bangladesh Test, what made for a rather telling headline was that while the exciting trinity of Campher, Tector and Tucker made 121 runs between them, all that Ireland's most experienced man with the bat could do was score 15.
But that's just the first inning. It's not that things changed drastically in what was to follow.
The tall right hander was only able to last for 12 odd deliveries in the third inning of the contest and his team's final chance to make something of a show out there.
The captain's contribution wasn't really very captain-like; the top order willower departing for a lowly 3.
While he was at his usual gracious self admiring every single shot during his courageous teammate Lorcan Tucker's century, which unarguably was Ireland's biggest moment in Bangladesh, the failure to contribute to the batting order was Andy Balbirnie serious low point.
And it's exactly the thing that he'd to improve this time around. Although, what remains ahead, it's not hard to see, is a new albeit stiff contest again on what could be a challenging sub-continental turner.
Though Ireland are not entirely unfamiliar with what it takes to lock horns against a sub continental side in the longest form of the game considering they've locked horns with Afghanistan before, they'll be aware that Sri Lanka, with a flurry of spinners, won't make things any easy for them.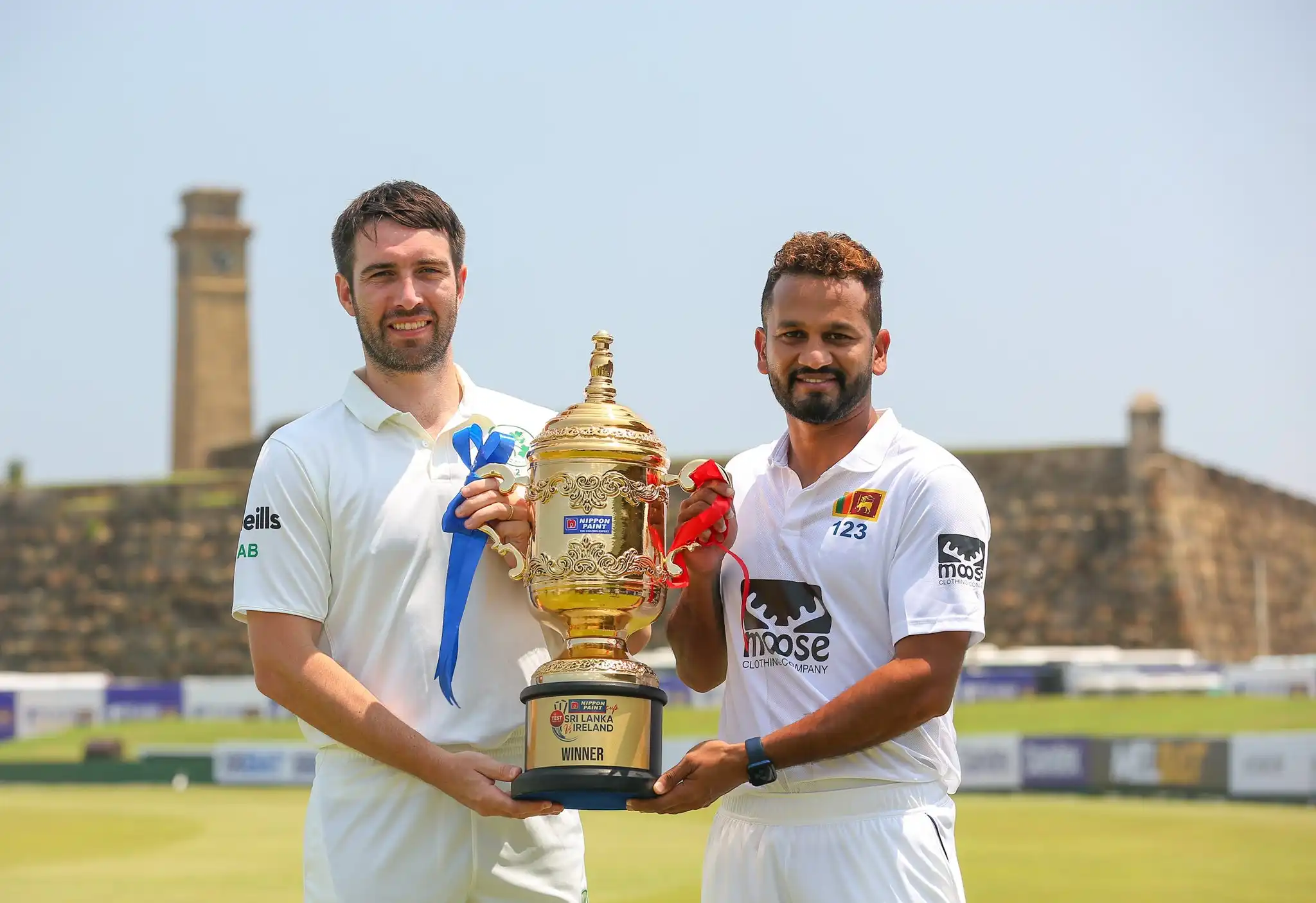 Andy Balbirnie and Dimuth Karunaratne (Source: Twitter)
There'll be Dhananjaya de Silva. There's going to be Lasith Embuldeniya. There'll be others.
And it's precisely here where Andy Balbirnie biggest challenge as also opportunity rests.
Having no proper or prior experience of playing Sri Lanka, let alone at the island nation, Balbernie will be facing some nerves but will rest on his usual calm disposition to change the weather in favour of his Irish troops.
Moreover, given that there's no Paul Stirling around this time, may possibly spur the nice natured Irish captain to some heights.
In this post-Kevin O'Brien era where there's no Ed Joyce or William Porterfield either, the technically sound Balbernie is Ireland's safest bet to set the tempo and lead by an example with the batting duties.
We've seen what he's done in the white ball format. Additionally, Andy Balbirnie has himself seen what his team is capable of at this level; being 12 down for 4 in Bangladesh to ultimately recovering to 292 thanks to Tucker's courage.
It's time to put up a fight and take the challenge to Sri Lanka. Right, Mr. Balbernie?
Lastly, if the Irish needed any further motivation to perform at this level, then perhaps recollecting that they've, so far, lost all the four tests that they've played may push them to bring about some change in fortunes.