[Watch] Virat Kohli and Gambhir Involved in a Big Fight after LSG-RCB Game
---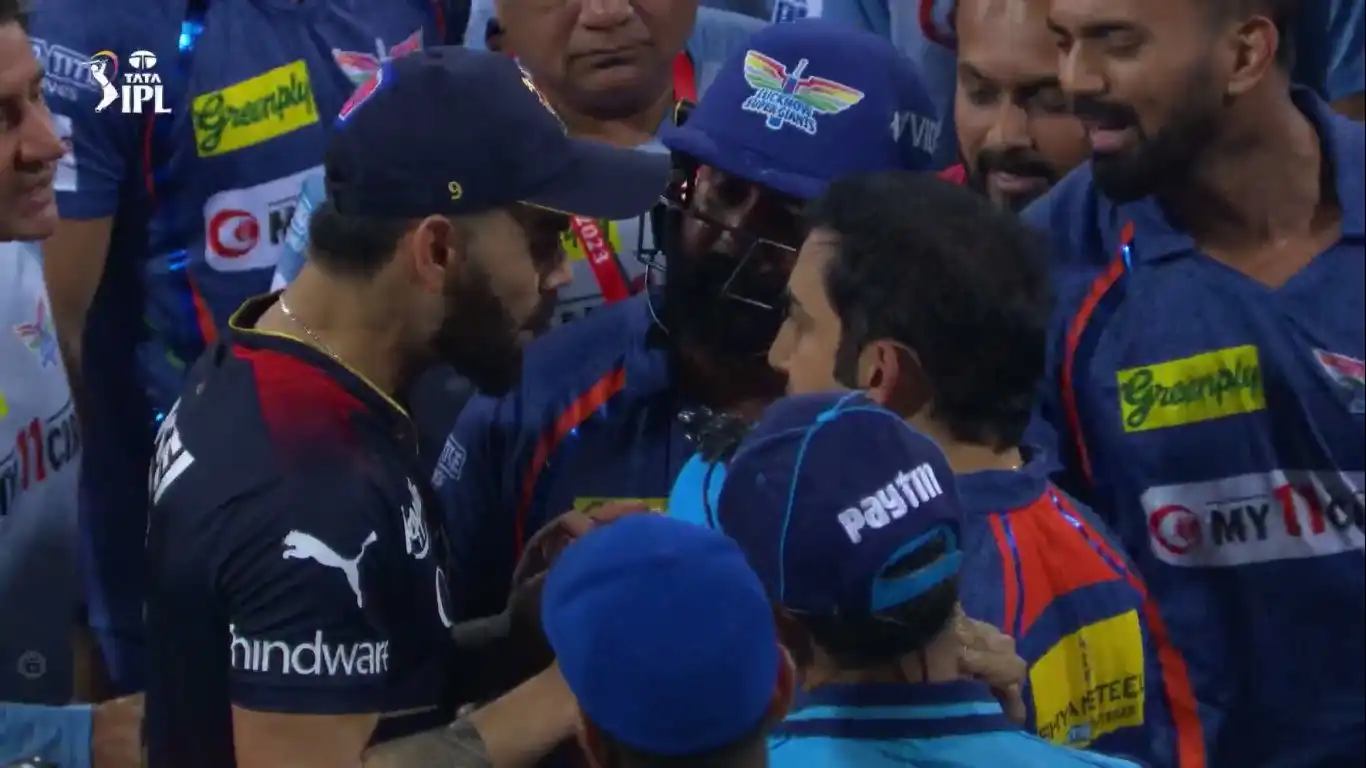 Virat Kohli and Gautam Gambhir fighting after the LSG-RCB Game (Twitter)
Virat Kohli and Gautam Gambhir rivalry and on-field tussle goes a decade back when Virat Kohli and Gambhir were involved in a big argument in a RCB-KKR game in the 2013 season of IPL.
Both players, since then have said time and again that there is nothing personal between the two but it always seemed that not all was well between the two stalwarts of Indian cricket. Gambhir has been under fire various times in the past for his comments on Virat Kohli. Also, in the RCB-LSG game at M. Chinnaswamy earlier this season, there were some tense moments between Gambhir and Kohli which created a lot of buzz on social media.
However, that tense exchange has now devolved into a full-fledged altercation between Virat and Gambhir, who were seen exchanging blows verbally and even making physical contact at one point.
It all started when Kohli and Mayers were having a chat after the game around the boundary ropes. Suddenly, Gambhir came into the equation and pulled Mayers away from Kohli. Both Kohli and Gambhir walked away from each other after that but then Kohli was triggered by some words from Naveen-ul-Haq which eventually got him talking again. This did not go well with Gambhir and he too responded aggressively.
Things went out of control when both of them charged towards each other. Kohli tried to take a calmer position at the start but Gambhir was not in the mood to back down and it got pretty ugly from both sides. Eventually, players from both sides did their best to pull both of them away from each other but this fight would surely go down as the biggest fight in the history of IPL.