[Watch] Ishan Kishan Toils away in Nets Ahead of WTC Final against Australia
---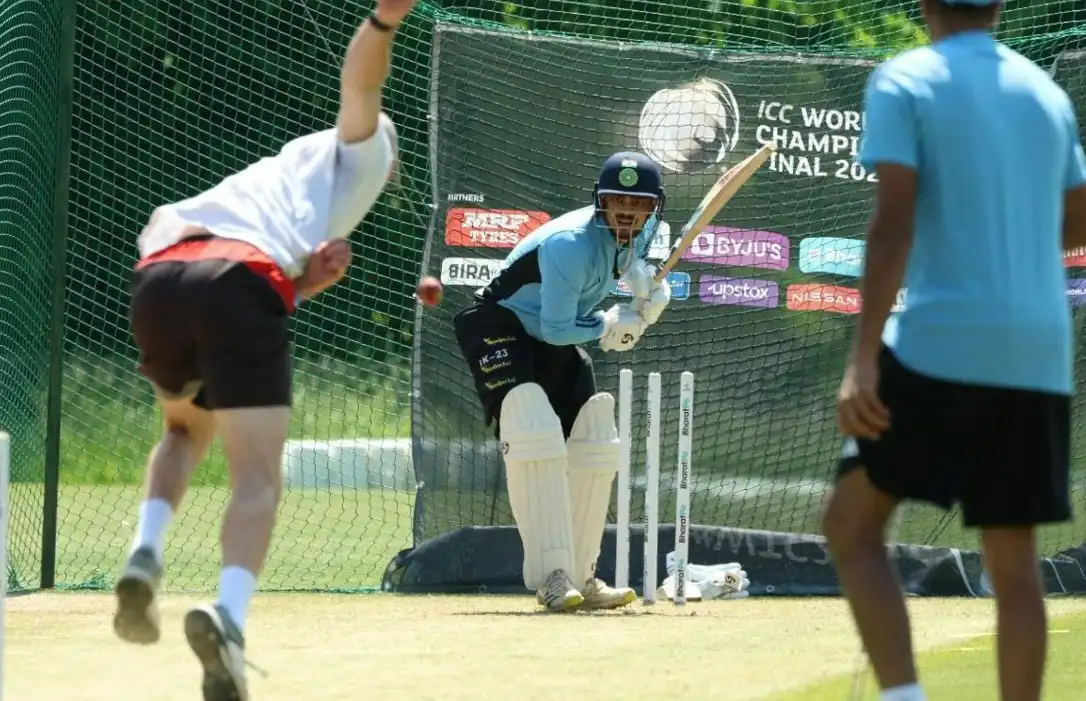 Ishan Kishan at the nets in England (Twitter)
Ishan Kishan recently touched base in England with the rest of his travelling Indian companions for the upcoming World Test Championship (WTC) final against Australia. Earlier, the dynamic wicketkeeper was included in the 15-player Indian squad in place of injured KL Rahul.
Kishan, while still untested in Tests, seems to be getting into the format's groove as evidenced by one of his recent training sessions in England.
Ishan Kishan gears up for WTC final with breath-taking shots
Ishan Kishan plundered over 450 runs for Mumbai Indians in their IPL 2023 campaign. After nearly two months of red-ball action, the cricketer seems to be shrugging off his T20 hangover with much success as evidenced from his recent Test training session in England.
In a video shared by the International Cricket Council (ICC), Kishan can be seen having a go at the nets. The 24-year-old, described as India's potential 'X-Factor' by ICC in the video, extensively worked on his defence and timing.
Ponting backs Ishan Kishan to make Test debut
Former Australian captain Ricky Ponting also recently backed Ishan Kishan to make his Test debut in the WTC final. The legendary cricketer believes that the youngster's presence in the Indian team might provide them the 'X-Factor' they will need to push for a win against the Australians.
Meanwhile, the WTC final is set to commence on June 7 at The Oval in London. The contest serves as a conclusion to the two-year championship cycle, where Australia and India emerged as the top sides on the points table.