"Players Will Be Isolated for....", BCCI Lays Out Strict Measures for IPL 2023
---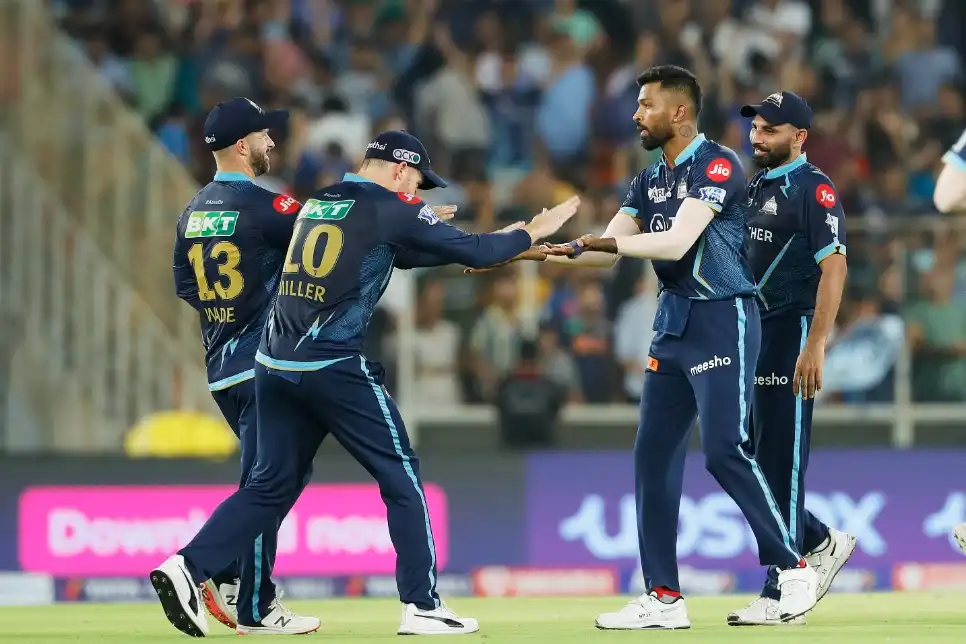 Gujarat Titans (Source: BCCI/IPL)
With few days left for the all-important Indian Premier League 2023, the organising body BCCI has announced stringent measures to curb the COVID-19 virus.
Although, the cases have fallen down but the board is against the idea of taking any risk and has announced similar measures like the 2022 edition of the league which didn't had a bio-secure bubble but followed some protocols.
The BCCI in its advisory mentioned that everyone needs to be careful of the new strains emerging which could be potentially dangerous in the longer run. Adding to this, they have called for a 7-day isolation period after the player tests positive.
Meanwhile, they are allowed to undertake tests only after the five days of isolation are completed. Moreover, no one will be allowed to participate in any activities for which they have to present two negative Test reports, 24 hours apart from each other.
"While there has been a decline in the number of Covid-19 cases in India we still have to be careful of the emerging strains which are becoming a concern at regular intervals.
"Positive cases must be isolated for maximum seven days. Positive cases will not be allowed to participate in any match or any form of activity/event during the period of isolation.
"From day five, they can undergo a RT-PCR, provided they must be must be asymptomatic without any medication for 24 hours. Once the first result is negative the 2nd test must be done 24 hours apart. Only after obtaining two negative RT-PCR tests 24 hours apart i.e. day five and day six, can they rejoin the group."
Furthermore, only those showing symptoms will be tested while the asymptomatic ones will be exempted.
All this comes in contrast to the regulations laid by the ICC where they allowed players to participate while being positive.