Live: Sting operation exposes Chetan Sharma; calls out Kohli-Ganguly ego war, unfair means Indians use for fitness
---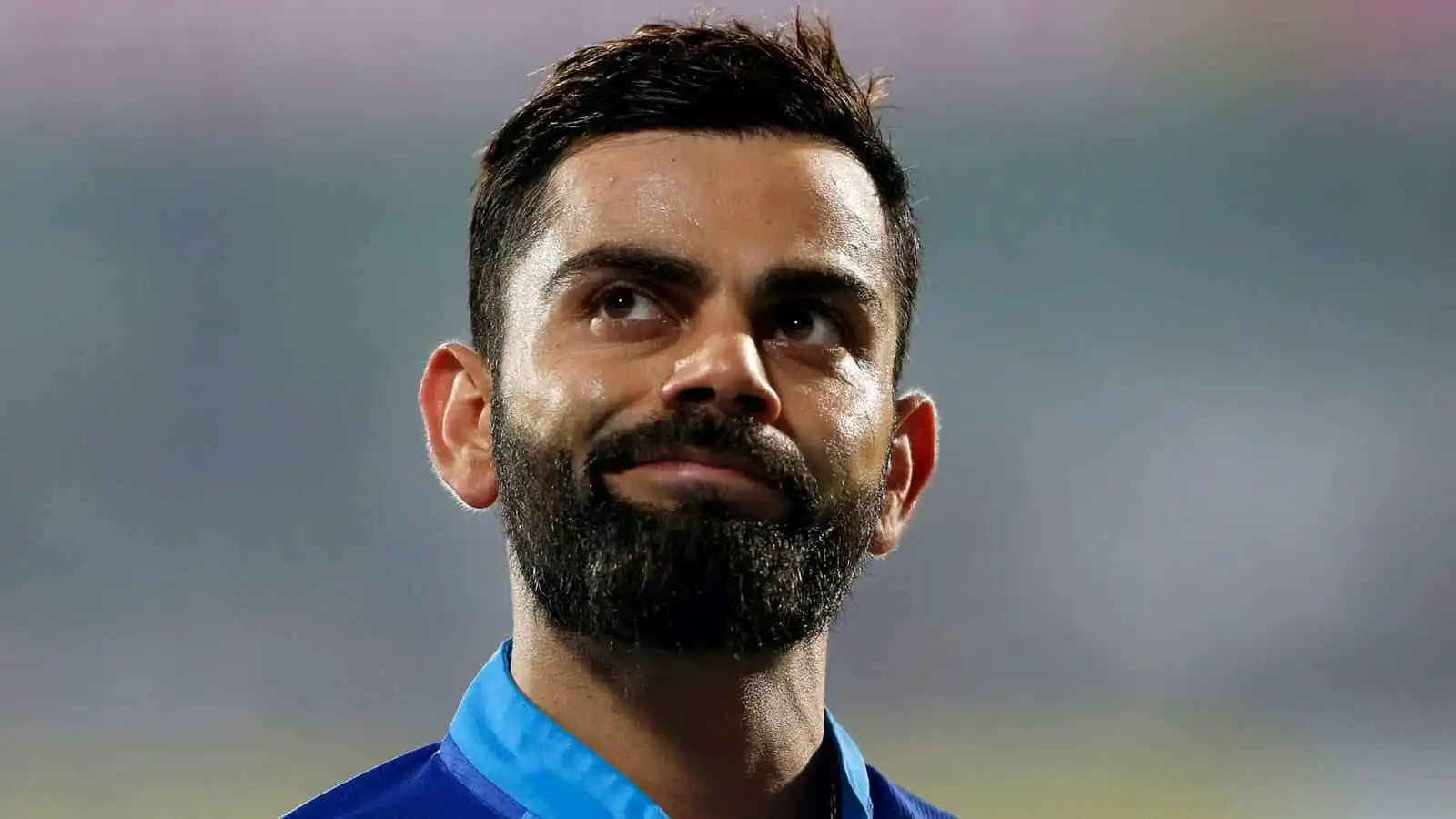 Virat Kohli [Source: Twitter]
In an explosive sting operation headed by Zee News, Indian team's chief selector Chetan Sharma has spoken unheard realities of the Indian Cricket Team.
The former Indian cricketer mentioned about unbelievable details about the Virat Kohli-Sourav Ganguly debacle, Jasprit Bumrah's fitness saga and the unfair means the Indians use to attain full fitness.
A renowned media outfit, Zee News, has pulled off a sting operation on the Indian team's chief selector. Here are the major findings of the operation.
Join our Live:
On Kohli-Ganguly spat
While talking about the Ego War between Kohli and Ganguly, Sharma said:
"Ganguly did not favour Rohit but he never liked Virat. You can put it in this way," Sharma revealed.
"Sourav Ganguly said that think once.. in what might be a video conference... Virat would not have heard... there were nine people sitting there... not one person. All the people were there... I was also there... all the selectors were there.. all the board members were there... Either Virat didn't listen or Virat did.. I don't know. We don't know, Virat will know. Why did Virat say? And someone... He was going to South Africa as a captain... The press conference is about the team... There was no need to bring this topic there but that topic. Now, this motive can be told...The truth was that there was talk.. 6 people.. 8/9 people were sitting and talk was happening...Ganguly had said ..Virat was lying... But why Virat lied, nobody knows till today... This is his personal matter... There was controversy in it... Board versus player."
The former Indian bowler mentioned about the phase where Kohli lost his captaincy to a tussle between the former captain and the BCCI.
"Virat Kohli felt he lost the captaincy because of BCCI President. There were 9 people in the selection committee video conference, Ganguly may have told him 'think about it once'. I think Kohli didn't hear it, there were 9 others there including myself and all other selectors, BCCI officials – Kohli might not have heard him."
On Jasprit Bumrah's injury layoff
Furthermore, Sharma disclosed the entire chapter regarding Jasprit Bumrah's injury, which has kept the ace seamer out of the team since the Australia home series conducted last year.
"He was fit when he came back. We thought we would include him for the third T20I against Australia, but Dravid and Rohit wanted him to play the second game, being rested for the decider. Also, they wanted Bumrah to land in Australia to play the practice matches we had before the T20 World Cup. When I talked to Bumrah regarding the matter, he said he would like to play the first game straightaway. But I convinced him to play the second one. But soon after he featured in the second match, he complained of a back problem and was sent for the scans."
Now, the question arises, was Bumrah rushing himself to be in the scheme of things?


On Players playing despite injury issues
As Sharma put it, the Indian players, including some household names, don't shy away from playing despite injury as they don't want anyone to replace them in the team.
The former pacer also claimed that some cricketers even take the help of injections to hide their injury and keep playing, undermining minor injuries that gradually hampers the team.
This shows the height of insecurity among the Indian players, who don't want to give an inch to each other for the team's betterment.
On Social Media influencing selections
Continuing, Sharma also reverberated how social media trends have influenced the team selection to a great extent these days.
He exemplified his point by reminding the outrage of the Indian public over Sanju Samson's exclusion from the squad.
"If you don't include Sanju Samson, on Twitter, people blow us off".
On Favouritism during team selection
On being asked if the selectors are influenced by their own favouritism for some specific players while picking the team, Sharma revealed,
"Favouritism is a wrong word. Yeah, there are some players you like a little more than others. But, conversely, another committee member might like a player you don't like that much. These things happen."
These leaked conversations clearly indicate that all things are not white in the Indian team. There are plenty of things going on backstage, from ego clashes to dirty intra-team politics. Even the players hiding their injuries is a shocking revelation which has tarnished the global image of Indian cricket. With a lot of chaos going around, it will be interesting to see the BCCI's clarification on the matter and the steps it takes going forward.
This is a developing story. Keep refreshing to read more.