Hardik Pandya Ready For IND vs PAK, Shares Pictures From Intense Practice Session
---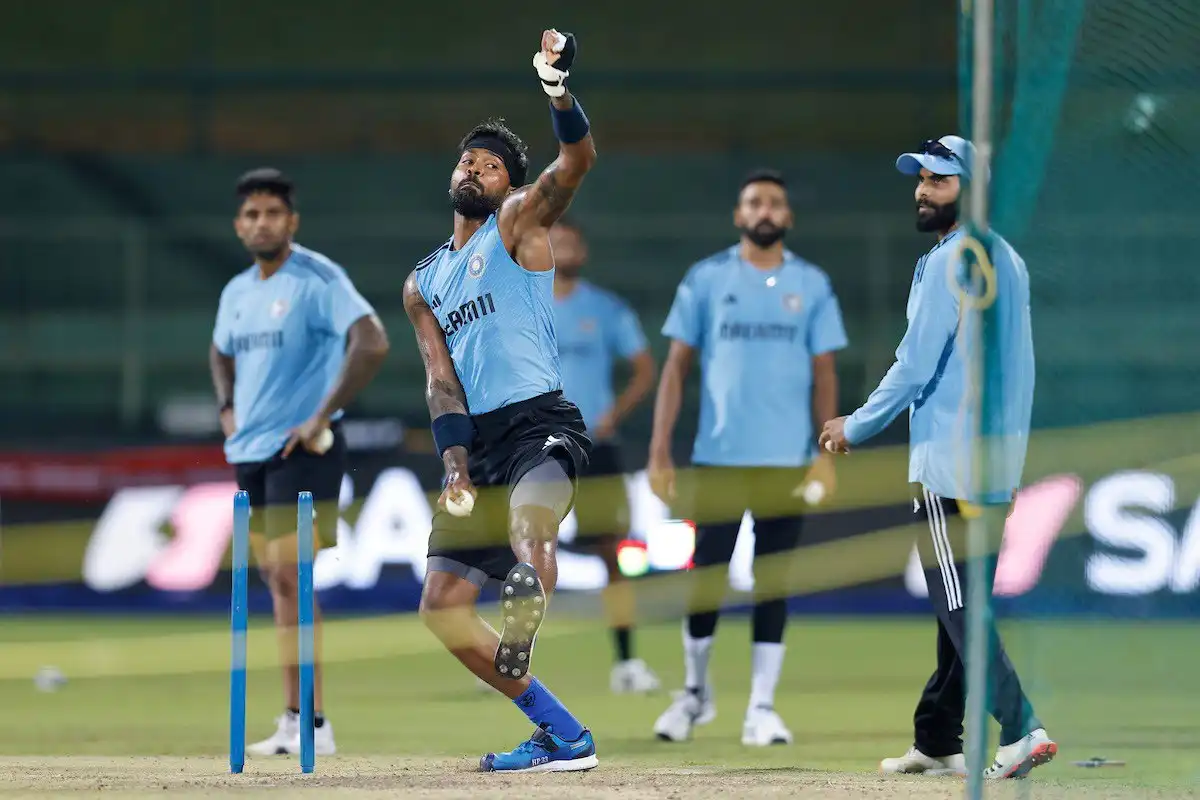 Hardik has charged his battery for IND vs PAK (x.com)
India's all rounder Hardik Pandya has shared few glimpses from India's last night practice sessions. Sharing these pictures on social media, Hardik looked focused and prepared to take on Pakistan in India's first match of Asia Cup.
On Friday, both the teams practiced together side by side in the Pallekele stadium. It was one of the rare occasion when both these teams have practiced together before a clash.
The Saturday match will be a day-night affair starting from 3 PM IST. So, before that they needed to have a practice session under lights to get accustomed.
Pakistan reached Sri Lanka after playing their first match at Multan. On the other side, Men in Blue went to the island few days back. From yesterday's practice sessions, India's team combination looks clear.
It will be Ishan Kishan batting in the middle order and donning the glove work. No place for Tilak Verma, Suryakumar Yadav and Axar Patel. Whereas Babar Azam-led Pakistan has already announced their unchanged playing XI from the last match.
For India, Hardik Pandya's form will be crucial going forward into this tournament. Since last year and a half, Hardik has immense growth as a cricketer. He has led the sides quite a few times and now an integral part of leadership core. Besides his batting, he will be playing the role of fourth seamer in the team.
In the last practice session he grinded his skills in every department. Last time, when India met Pakistan in the World T20 game in Melbourne he played a crucial role with the bat leading up to the win.
And he certainly believes these matches test character and personality of each cricketer. Adding to that he further stated, teams taking better calculative risks stand more chances to perform better.