WTC Final | How Is Kennington Oval London Weather?
---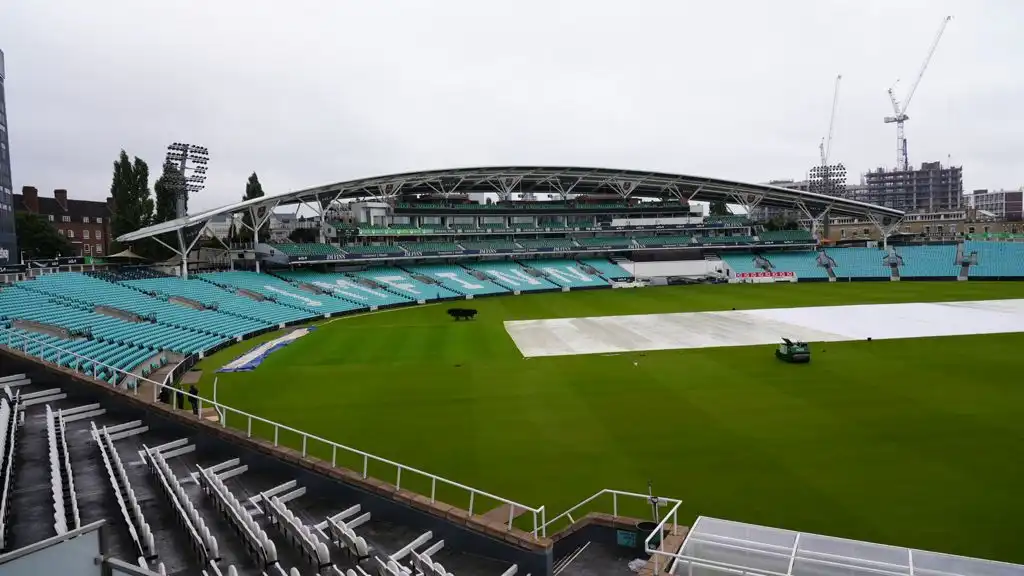 Kennington Oval in London [Twitter]

The wait is almost over and the most anticipated match is just around the corner. Team India is all set to take on Australia in the finals of the World Test Championship (WTC) at the Kennington Oval, London on June 7.
It has been a topsy-turvy road to the finale for both the sides, but both India and Australia have done well to reach here, and now have a chance to become the first nation to have bag all the ICC trophies (T20 World Cup, 50-over World Cup, Champions Trophy, and WTC trophy).
However, when you are in England, there is another aspect that decides the fate of the contest - the weather. England weather is unpredictable, and that could be one of the deciding factors in the upcoming WTC final.
How Is Kennington Oval London Weather?
London weather is unpredictable, that's for sure. However, the period between June 7-12 (including the reserve day) looks better than most of the days. It's only on the first day of the WTC final on June 7, that the weather looks bleak, with cloudy weather on the cards. There is no rain expected on June 7, as per the weather department.
The second and the third day will be a lot cooler, and again there is no chance of precipitation. A gentle breeze will blow throughout the five days of WTC final, which will help the swing bowlers to trouble the batters.
On the reserve day, the temperature will rise to 23 degrees celsius, and if it goes that far, the batters will certainly enjoy the day.