WI vs IND, 1st ODI - Head to Head
---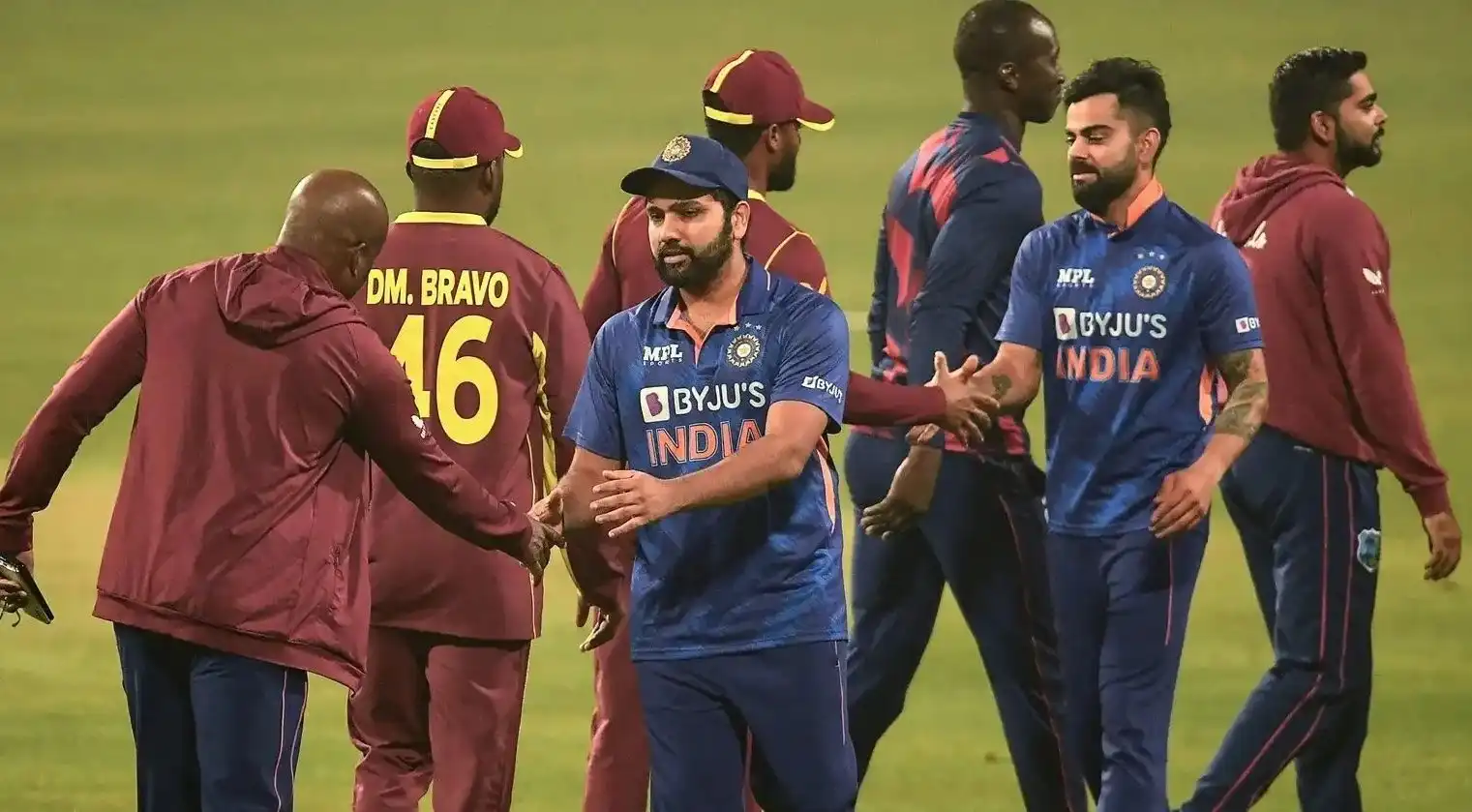 India and West Indies back in 2022. (Twitter)

India's much-needed win after the disheartening loss at WTC Finals came at the right moment as the team started the new 2025-27 cycle in full glory, after their dominating win over West Indies in the Test Series which concluded this Tuesday.
But the job remains unfinished as Indian's men's cricket squad would now shift their focus to white-ball cricket. The upcoming contest comprises a three-match ODI series and a five-match T20 International series.
For Rohit Sharma and his team, the ODI series holds immense importance as it provides them with an opportunity to address their concerns and fine-tune their strategies before the 2023 ODI World Cup, scheduled later in the year. On the contrary, the West Indies, who failed to qualify for the ODI World Cup for the first time ever, may not be as future-oriented in their approach. Their primary focus will likely be on securing a series victory in the ODIs after a close call in the Test series, which was marred by rain interruptions.
WI vs IND, ODI - Head to Head Record
| | Wins | Losses | Ties | No Result |
| --- | --- | --- | --- | --- |
| India | 70 | 63 | 2 | 4 |
| West Indies | 63 | 70 | 2 | 4 |
(At the time of publishing, India and West Indies have played 139 ODIs against each other)
Over the past decade, India have been dominant against the West Indies in the ODI format. The Caribbean side's most recent series victory over India in ODIs dates back to 2006. In the head-to-head record between the two teams, India has emerged victorious in 70 out of the 139 matches played, while West Indies secured 63 wins. Additionally, there were two matches that ended in a tie, and four matches concluded with no result.
WI vs IND, ODI in West Indies
| | Wins | Losses |
| --- | --- | --- |
| India | 19 | 20 |
| West Indies | 20 | 19 |
Although India have been a powerful force to reckon with when it comes to ODI, West Indies have won most of their matches against India at home.
The first two matches of the One-Day International (ODI) series are scheduled to be held at the Kensington Oval in Bridgetown, Barbados, on July 27 and 29, respectively. The third and final game of the series will take place at the Brian Lara Stadium in Tarouba, Trinidad, on August 1.It would be interesting to see how things unravel at the field this Thursday.