MI, CSK, RCB, LSG in Qualification Conundrum After RR Eliminate PBKS
---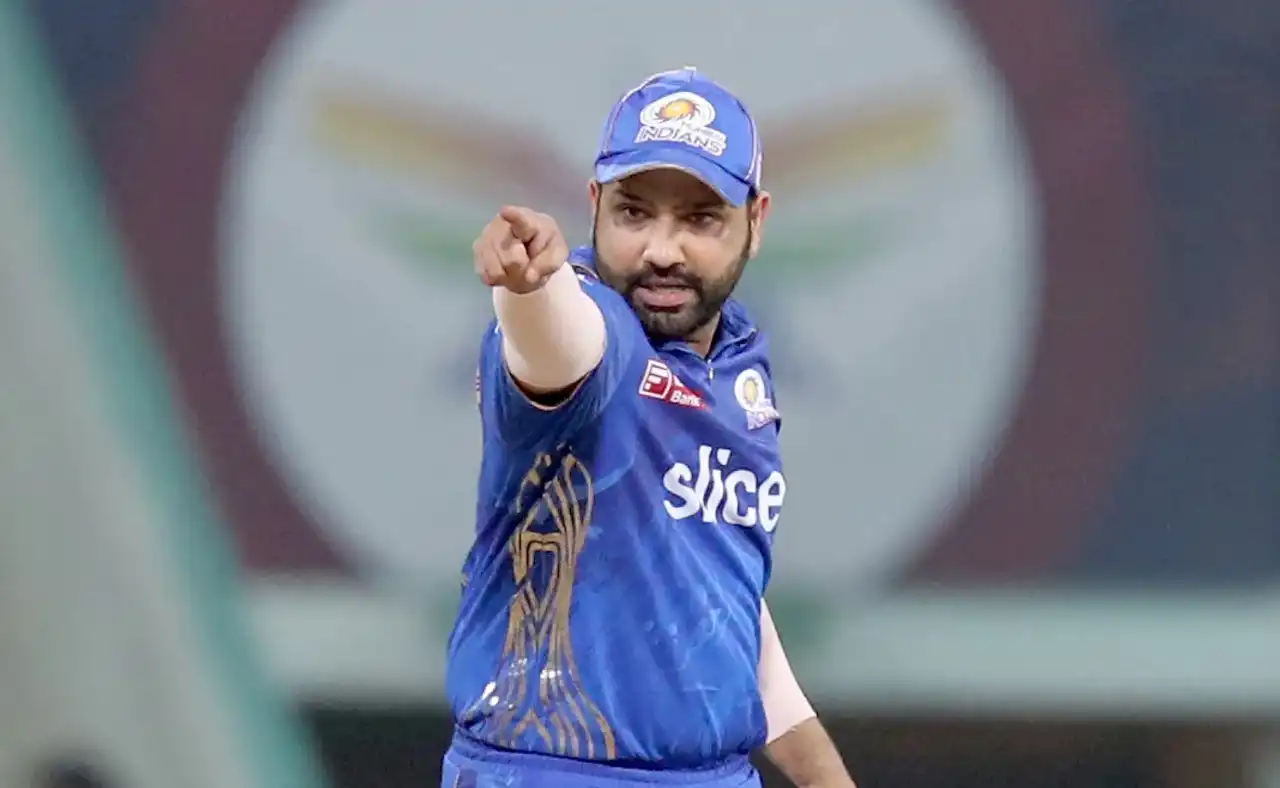 Rohit Sharma (Source: BCCI/IPL)
The battle for the playoffs is getting intense between the top sides of the Indian Premier League (IPL) after the match between Rajasthan Royals (RR) and Punjab Kings (PBKS) ended in the former's favour. However, the match was won in 19.4 overs as opposed to 18.3 for the RR which would have helped them get over Royal Challengers Bangalore (RCB) on Net Run Rate Scenario (NRR).
Now, the fact that teams could be tied on the 14 points by the end of the season would mean that NRR would hold even more significance for the teams lying in the middle. With Chennai Super Kings (CSK) and Lucknow Super Giants (LSG) at 15 points currently, they would be fighting themselves in case both of them lose their respective games or in an alternate case, win.
Whereas RCB and Mumbai Indians (MI) would be competing against RR for what they could see as a potential outside chance if somehow results go their way.
Chennai Super Kings
The Super Kings-led MS Dhoni are in a straightway battle with their fate when they face Delhi Capitals at Arun Jaitley Stadium in Delhi. Now, to qualify a win would be enough and along with that Qualifier 1 spot will be up for grabs. But if they lose, the door would be half shut which means they would need three other results to go their way. Their NRR is better than LSG but if LSG manages to win their game by a fine margin then first qualifier would be debatable.
In case of a loss, CSK would hope that two of LSG, RCB and MI lose their match because then their points would exceed the one team left.
Lucknow Super Giants
LSG are in a similar situation as CSK and hence, whatever was mentioned above is applicable for them as well. They have one game against Kolkata Knight Riders (KKR) which if they win by a fine margin would confirm their top-2 spot whereas a loss would put them in a spot of bother.
Additionally, two teams out of CSK, RCB & MI should be losing their games which would put LSG in a commanding position.
Royal Challengers Bangalore
The Bangalore-based side will be going head-to-head against Gujarat Titans (GT) and they have an advantage in their hands as it will be the final match of the group stage. This provides them with an opportunity to know what the situation is when the match starts.
Coming to their scenario, a win would mean that they are through if MI doesn't secure a victory inside 14 overs or somewhere around that. In the losing cause, RCB's chances would be based on how MI performs in their match and if they win, RCB are out. But if MI loses as well, then RCB would have to ensure that they don't lose by a margin of 6 runs or more.
Rajasthan Royals
Rajasthan Royals won their clash against PBKS and ended their campaign on 14 points. Their further involvement in the tournament isn't in their hands due to the fact that RCB, MI and to some extent KKR hold key to them. If all three of them loses then they will have to be depended on NRR. More importantly RCB, as a six-run loss or even more than would give them much needed hope.
Mumbai Indians
MI have a job to win and win by a huge margin to ensure they get points alongside some hefty NRR. SunRisers Hyderabad (SRH) will be their opponents and it looks way too difficult for them to get ahead of RCB at any stage. Their only hope is if RCB loses their game versus Gujarat.
Kolkata Knight Riders
They have a chance but an outside one considering their NRR is -0.256 which is worst of all the teams in contention. First, they should win their game against LSG by a significant margin, then hope both RCB and MI have their worst day on the field.