'No Doubt About Rayudu's Selection' - Kumble Takes Dig at Kohli-Led Management For 2019 WC's Sin
---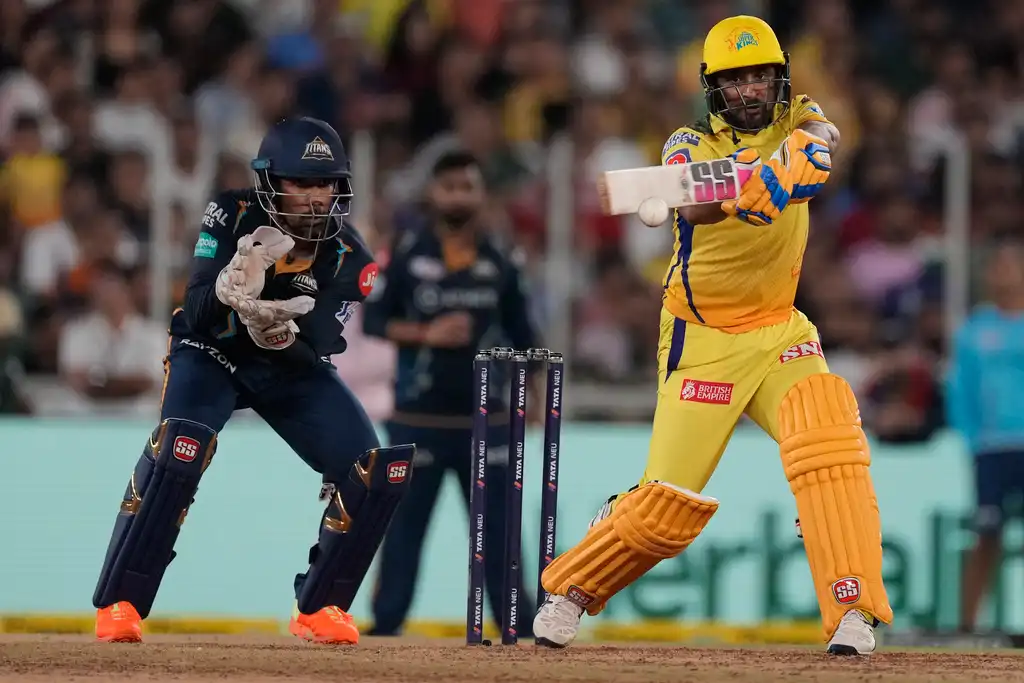 Rayudu played an impactful cameo in IPL 2023 Final (AP Photo)
Former Indian head coach Anil Kumble believes that the national selectors made a big blunder by dropping Ambati Rayudu from the 2019 World Cup squad. Rayudu was being tipped as India's answer to their long quest for a reliable No.4 batter ahead of the World Cup, with then-skipper Virat Kohli himself admitting that the team may have locked in on the middle-order batsman a few months prior to the completion.
However, a couple of poor series in the lead-up to the WC meant Rayudu was shockingly dumped out of the squad in place of three-dimensional cricketer in Vijay Shankar.
Rayudu recently called it quits from cricket following his fairytale knock in the IPL final against the Gujarat Titans. Speaking on Jio Cinema post the 2023 IPL final, Kumble opened up about Rayudu's infamous snub.
"Rayudu should have played the 2019 World Cup. Oh yes, there's no doubt about it. It was a huge blunder. You prepared him for that role for so long and his name just disappears from the squad. It was surprising nonetheless," Kumble said.
The right-handed batter wasn't even picked as an injury replacement after Vijay Shankar was ruled out mid-way through the tournament. Enraged by the snub, he immediately announced his retirement, only to make a U-turn a few months later.
India, meanwhile, dominated the round-robin stage, but bowed out of the competition in the semi-final following a heartbreaking defeat to NZ.