From Hobbs to Root: Top 10 England Cricketers of All-Time
---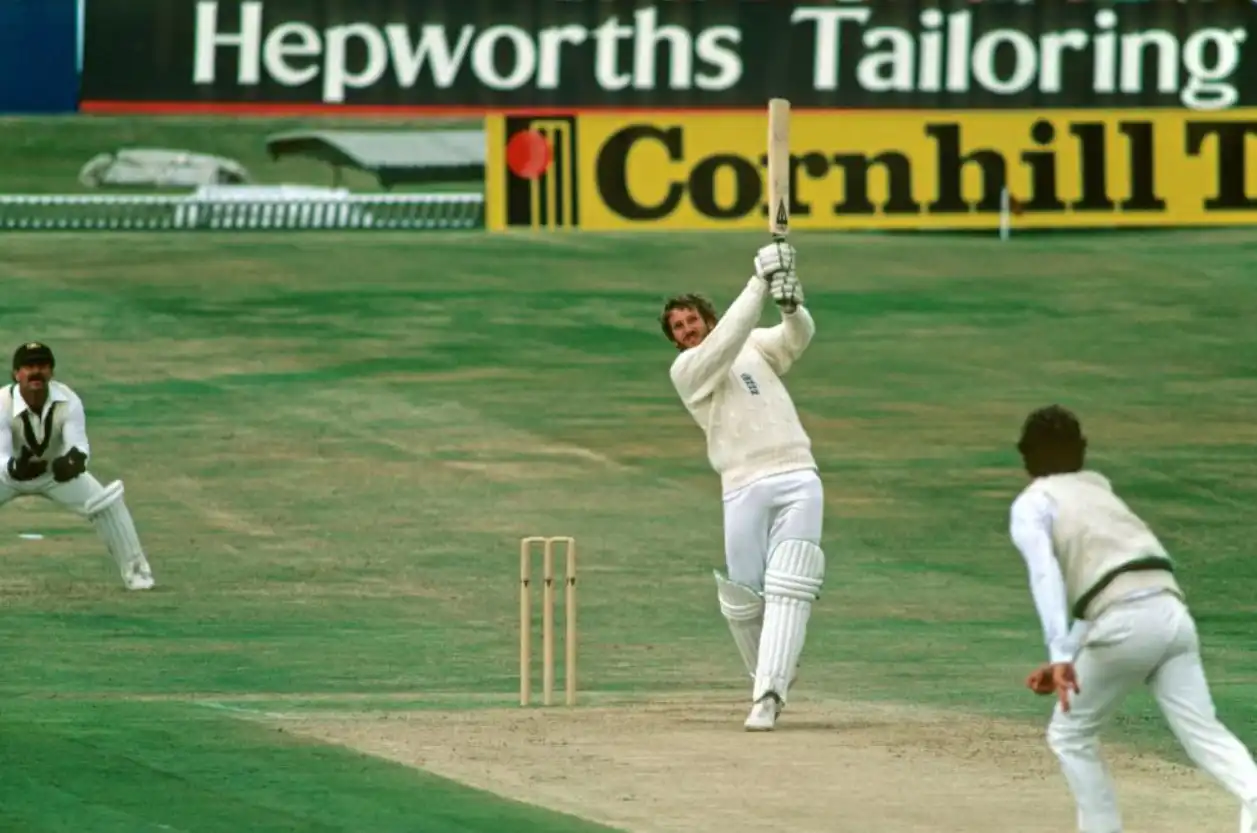 Sir Ian Botham vs Australia in 1981 at Headingley (ICC Twitter)
Cricket, widely regarded as England's national summer sport, boasts a remarkable and storied history within the country. Over the years, England has nurtured and produced a plethora of exceptional cricketers, whose contributions have left an indelible mark on the sport's global landscape.
From iconic batsmen who mesmerised spectators with their elegant strokes, to fearsome fast bowlers who instilled fear in opposing batsmen, and brilliant all-rounders who showcased remarkable skills in both batting and bowling, England's cricketing heritage is adorned with a rich tapestry of extraordinary players.
In this article, we take a look the top ten England cricketers of all time whose legacy continues to inspire generations of aspiring cricketers around the world.
1. Sir Jack Hobbs
In cricketing history, Jack Hobbs stands alone as the sole batsman to conquer the extraordinary milestone of scoring a colossal 61,760 runs and 199 centuries in 824 first-class games. With his nickname "The Master," bestowed upon him as the first of its kind, Hobbs solidified his irrefutable significance in England's sporting legacy.
Sir Jack Hobbs (ICC Twitter)
Although the ravages of the First World War curtailed his prime, the right-handed stalwart notched 5,410 runs from 102 innings at a splendid average of 56.94 to go with 15 centuries and a best of 211. Notably, the epitome of longevity in cricket, Hobbs, is also the oldest centurion in cricket as he scored 142 against Australia at the age of 46.
2. Sir Ian Botham
Sir Ian Botham, a cricketing maverick, forged his legacy as England's most fascinating player. With 383 Test wickets at an average of 28.40, he stood tall among the elite bowlers of his time. His explosive batting garnered 5,200 Test runs, boasting an astonishing strike-rate of 60.71, including 14 centuries and 22 fifties.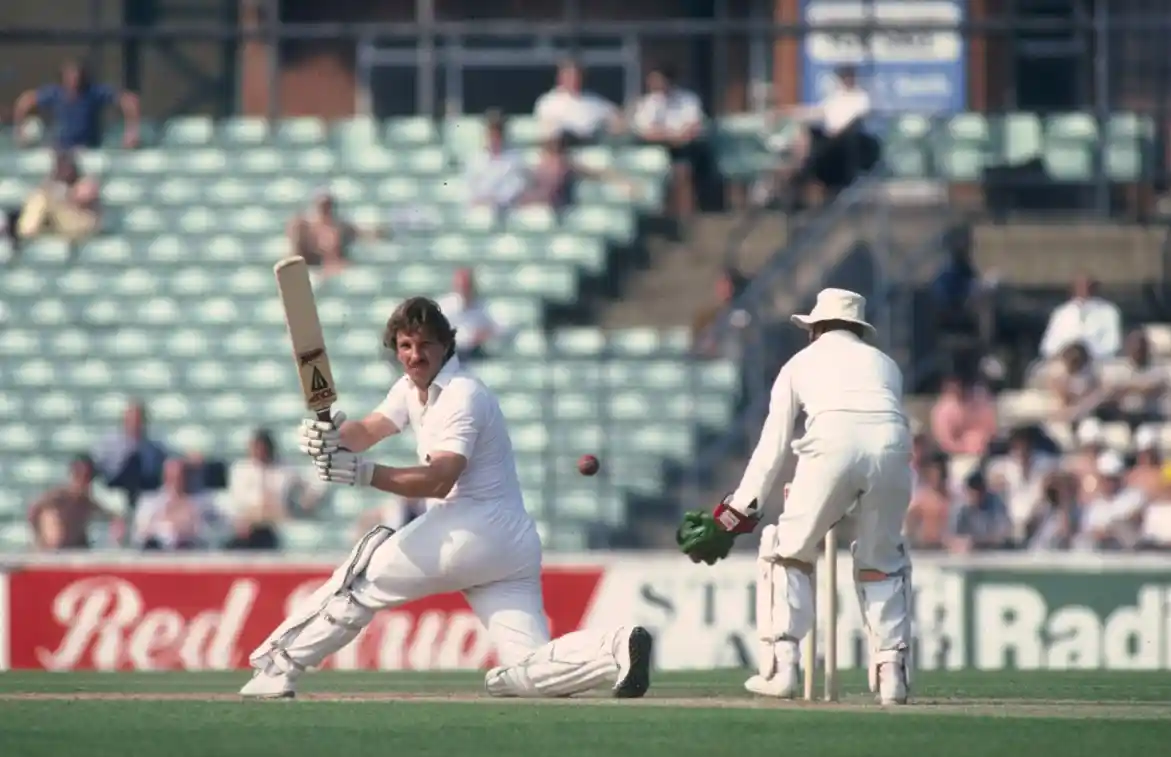 Sir Ian Botham (ICC Twitter)
Botham's remarkable displays in the Jubilee Test and the legendary 1981 Ashes are etched in cricketing history. In ODIs, Botham's versatility shone brightly. With 145 wickets from 116 matches at an average of 28.54 and an economy rate of 3.96, he proved to be a formidable force with the ball. Yet, his impact extended beyond bowling. With 2,113 runs at an average of 23.21 and a strike rate of 79.10, the England veteran showcased his flair for batting, including nine half-centuries.
3. Sir Len Hutton
Sir Leonard Hutton, England's first professional Test captain, not only etched his name in cricketing history but also triumphed over adversity. Despite enduring a severe injury and undergoing multiple bone grafts that left his left arm shorter, Hutton refused to succumb to despair.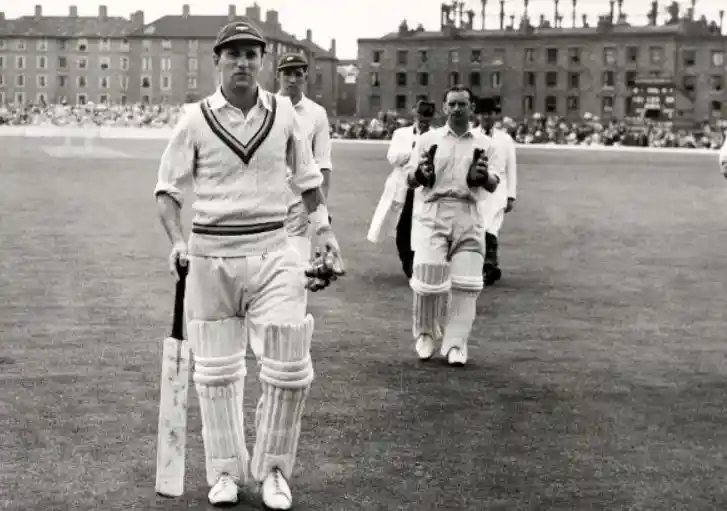 Sir Len Hutton (ICC Twitter)
His career, spanning from 1937 to 1955, amassed a staggering 6,971 runs, averaging an impressive 56.67 with 19 centuries and 33 fifties. His most notable achievement was his unbeaten 364 against Australia at The Oval in 1938, which stands as the highest individual Test score for an England batter till date.
4. Sir Alastair Cook
Sir Alastair Cook, the unparalleled run-machine of English Test cricket, etched his name in the England cricket's folklore with an illustrious career spanning over a decade. Revered for his unyielding fortitude, unwavering focus, and impeccable batting technique.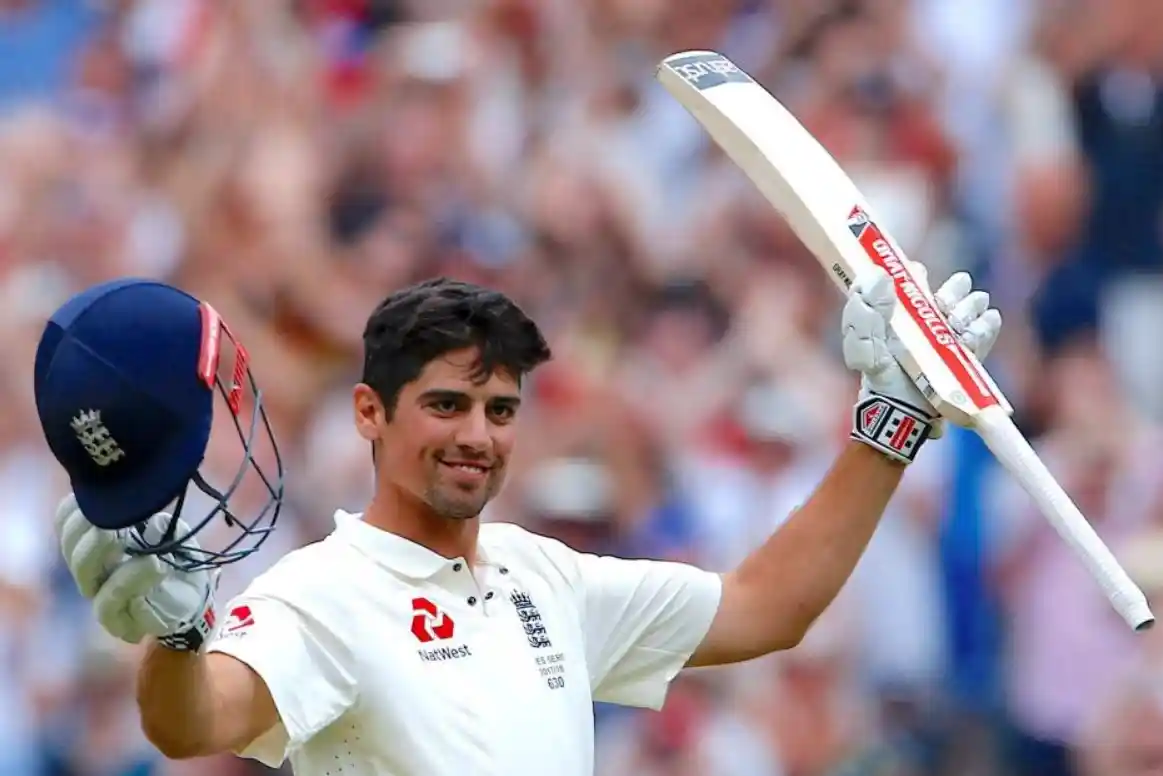 Sir Alastair Cook (ICC Twitter)
Cook's contribution to England's triumphs cannot be overstated. His monumental tally of 12,472 runs in 161 Tests, adorned with 33 centuries, places him among the top batters in the world in the longest format of the game. He also has 3204 runs in 92 ODIs to his name with five centuries.
5. Fred Trueman
Fred Trueman unveiled his relentless mettle as an enigmatic fast bowler during the 1950s. The pacer etched his name in the annals of the cricketing history as the pioneering purveyor of 300 test wickets.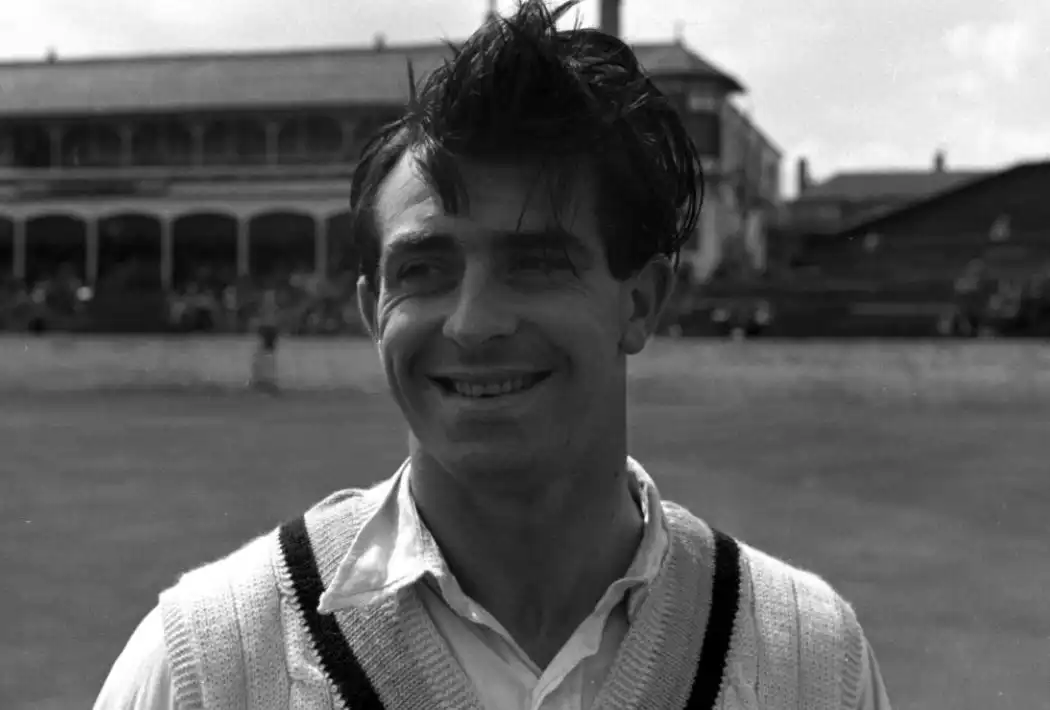 Fred Trueman (ICC Twitter)
Displaying his prowess, Trueman's best return of 8/31 and back-to-back ten-wicket hauls exemplified his thunderous pace and unwavering resolve. Spanning 1952-1965, his 67-match career witnessed saw him grabbing 307 wickets at an average of 21.57 and a strike-rate of 49.4, accompanied by 17 five-wicket and three ten-wicket feats.
Kevin Pietersen undeniably possessed prodigious batting skills that set him apart as one of England's most gifted cricketers. His debut in the 2005 Ashes series marked a pivotal moment as he played a crucial role in England's bid to secure the coved trophy for the first time in 18 years. Noteworthy among his 23 centuries was his match-saving 158 at The Oval.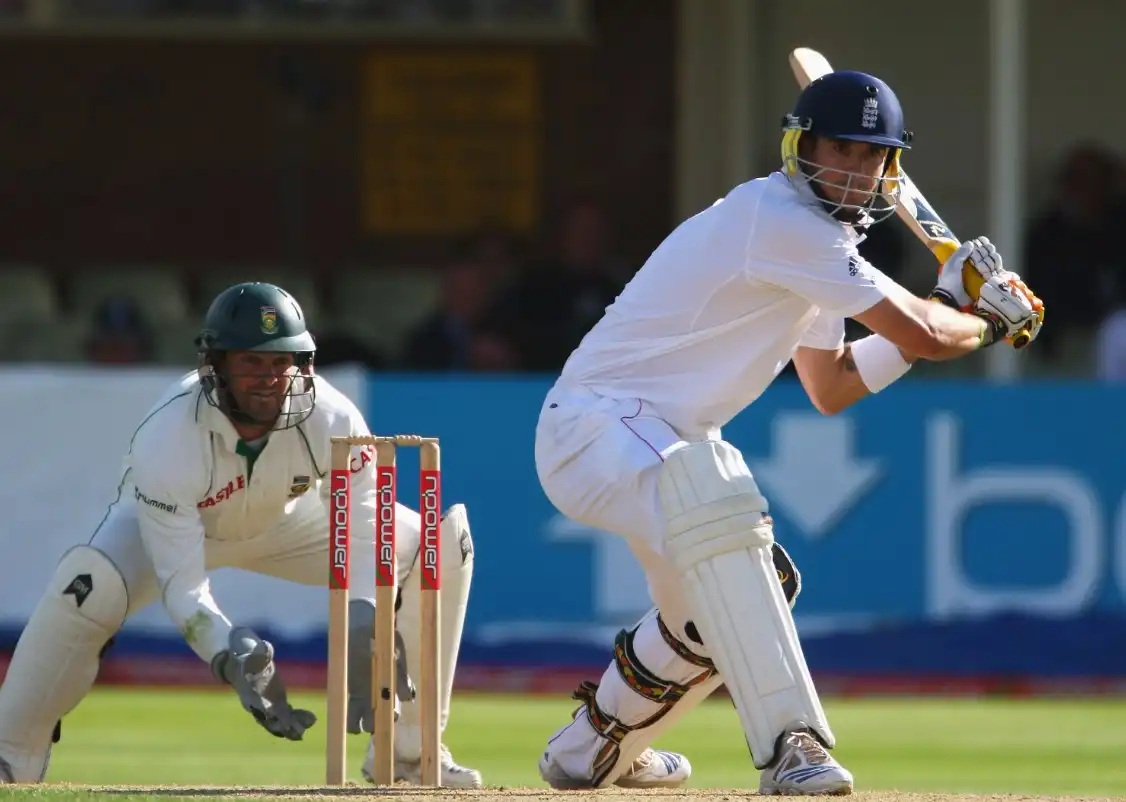 Kevin Pietersen (ICC Twitter)
In his truncated Test career of 104 matches, Pietersen accumulated 8,181 runs at an average of 47.28, showcasing his undeniable brilliance. In ODIs, he amassed 4,440 runs from 136 matches, averaging 40.73 with nine centuries and 25 fifties, exhibiting his adaptability across formats.
7. James Anderson
Hailing from Burnley, James Anderson has emerged as a modern-day icon of English cricket, etching his own distinctive legacy. A maestro of seam bowling, Anderson has displayed an elegant ruthlessness, preying on the techniques of accomplished batsmen. With a silky smooth action, he has orchestrated the ball to converse fluently amidst overcast skies.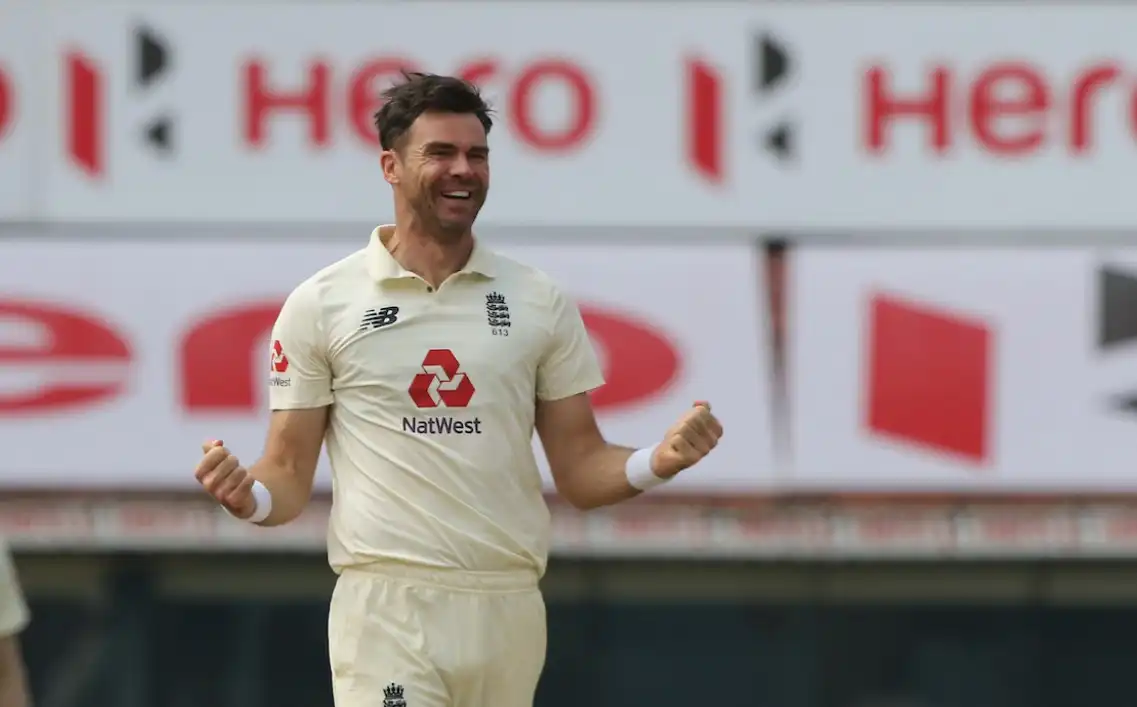 James Anderson (ICC Twitter)
In his illustrious career, Anderson has grabbed 685 Test wickets in 179 matches, averaging 26, with 32 five-wicket hauls and three ten-wicket hauls. With the way he is going, it wouldn't be long before he reaches the 700-wicket milestone. Moreover, In ODIs, he has claimed 269 wickets in 194 matches, averaging 29.22, with an economy-rate of 4.92, and two five-wicket hauls.
8. Joe Root
Joe Root, a modern-day cricketing maestro, has captured the imagination of cricket enthusiasts with his elegant strokeplay, impeccable technique, and consistent run-scoring ability. As the backbone of England's batting lineup, Root has evolved into one of the finest batsmen of his generation.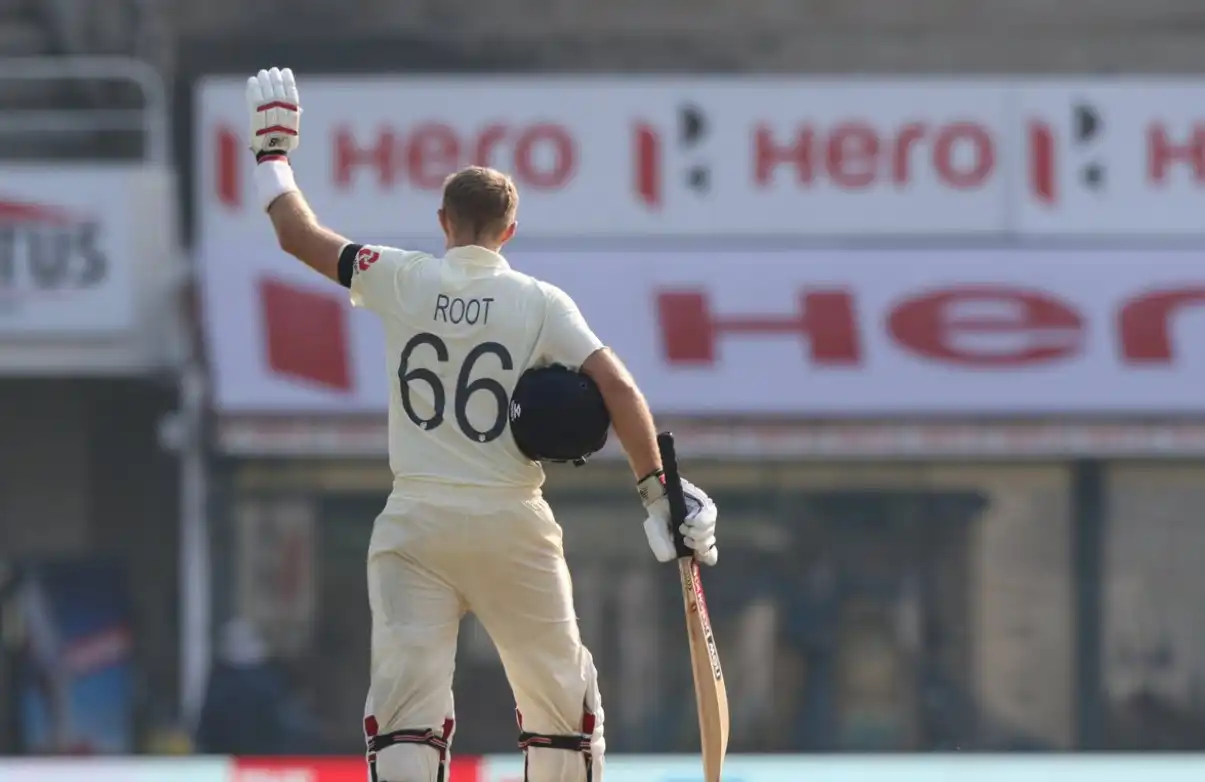 Joe Root (ICC Twitter)
The legendary batter has amassed over 10,948 runs runs in 129 Tests at an impressive average of around 50.2 with 29 centuries, 57 half-centuries and a highest score of 254. His ability to score big runs consistently has solidified his position as England's premier batsman. Additionally, in 158 ODIs, he has scored 6,207 runs at a splendid average of 50 to go with 16 centuries and 36 fifties.
9. Wally Hammond
Walter Hammond had firmly established himself as the preeminent run-scorer in international when he played his final Test in 1947. Although subsequent players, may have eclipsed his tally of 7,249 Test runs, Hammond's enduring legacy remains unparalleled.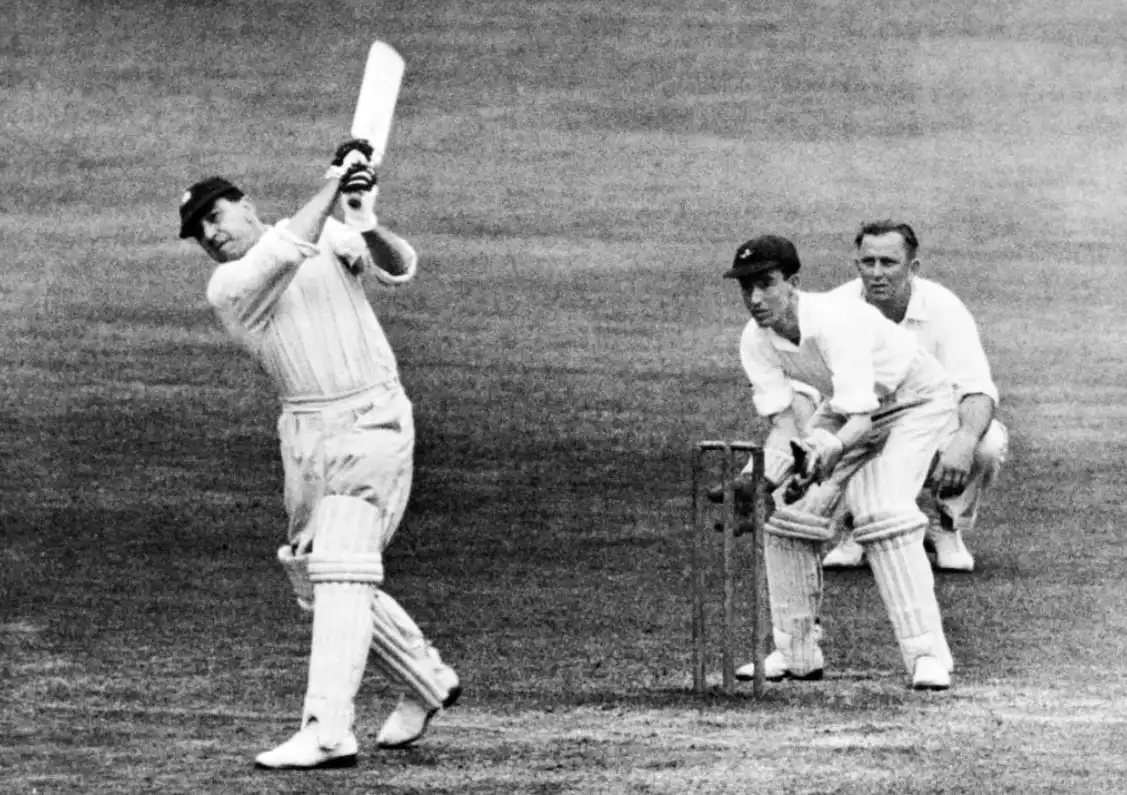 Wally Hammond (ICC Twitter)
A career spanning from 1927 to 1947, saw Hammond play in 85 matches, yielding 7,249 runs at an astounding average of 58.45. Amongst his illustrious record are 22 centuries and 24 fifties, encapsulating his consistent brilliance and unrivalled impact on the game. He also bagged 83 wickets and grabbed 110 catches which is proof enough of his versatility.
10. Graham Gooch
Graham Gooch, an iconic figure in English cricket, reigned supreme for two decades amidst an era of formidable world-class bowlers. Amidst the destructive wake left by the fearsome West Indies fast bowlers in the 1980s and early 1990s, Gooch emerged as one of the rare batsmen to remain intact.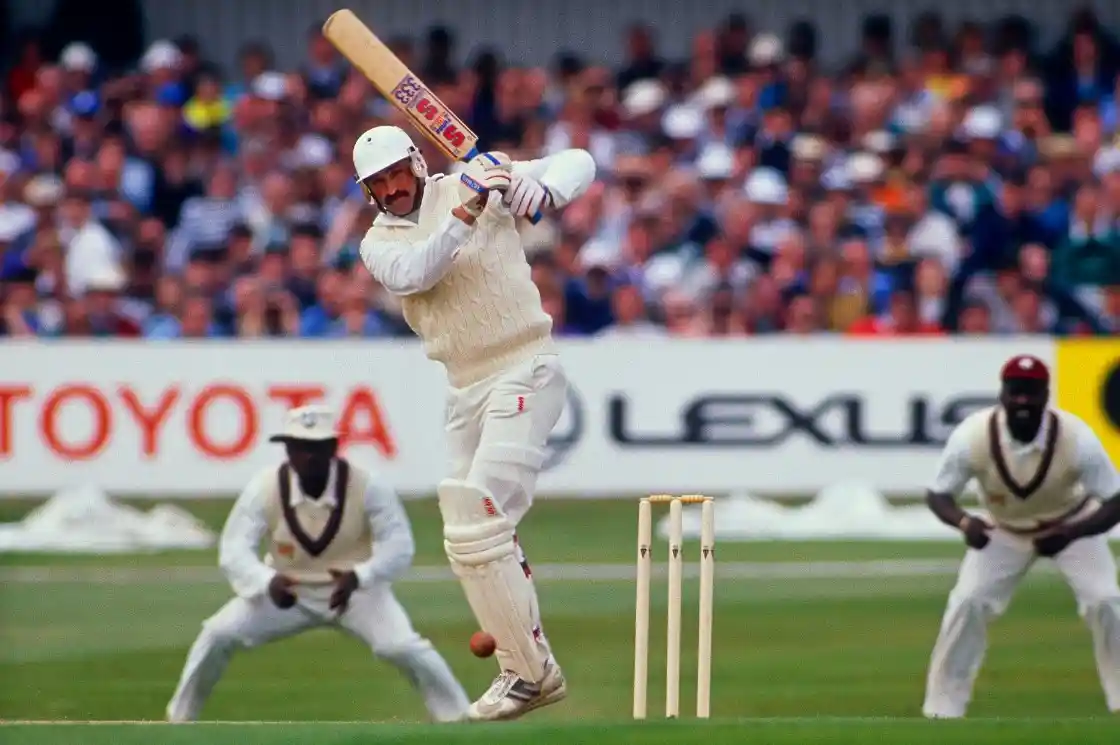 Graham Gooch (ICC Twitter)
Spanning from 1975 to 1995, Gooch's Test career encompassed 118 matches, where he amassed 8,900 runs at an average of 42.58. Among his impressive statistics are 20 centuries and 46 fifties, illustrating his consistency and ability to score big runs. In ODIs, he compiled 4,290 runs in 125 matches, averaging 36.98, including eight centuries and 23 fifties, highlighting his adaptability across formats.