Include England, Make it Euro-Asia Cup: Former PAK Captain
---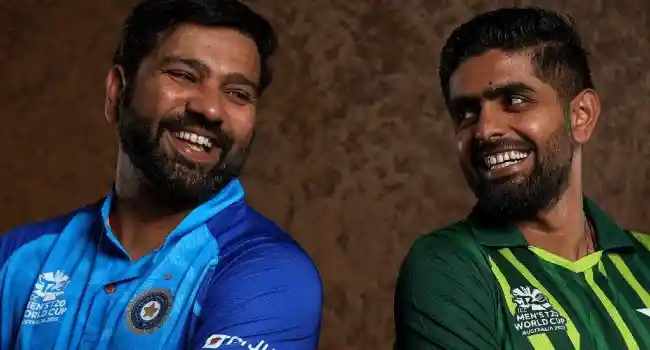 India and Pakistan have not shared cordial cricketing ties since 2008 [Source: Twitter]
The suspense behind the venue for the upcoming Asia Cup 2023 continues as both the Pakistan Cricket Board (PCB) and Asian Cricket Council (ACC) struggle to find a clear-cut pathway. The PCB has proposed the ACC multiple hybrid models for staging the Asia Cup 2023 after the Board of Control for Cricket in India (BCCI) expressed reservations to tour Pakistan.
PCB chairman Najam Sethi, speaking to Indian media revealed that the tournament could be shifted to England according to a suggested model, apart from being played in UAE and Pakistan.
Former Pakistan skipper Salman Butt has expressed his concerns about the competition taking place in England, which would undermine the whole idea of an Asia Cup.
As per Cricket Pakistan, Butt also pointed out that if PCB is keen on shifting the Asia Cup to England, they should include European teams and name it 'Euro-Asia Cup' altogether.
Here's what Butt said
"A neutral venue like this [England] is not viable for Asia Cup, it will not make sense as it will mean that there is not a single venue in Asia where it could be held. You can include England in it and make it Euro-Asia Cup. You can also give this suggestion. In the past, Austral-Asia Cup used to take place in which Australia participated. You can also include Ireland and Netherlands in it."
"It would be a World Cup-like event, as it will have six teams from Asia and four countries from Europe, so it will be a ten-team tournament. It will be a dress rehearsal for the World Cup. You can come up with as many ideas as possible but you also have to see what is practically possible."
The six-nation tournament is due to be played between September 2 and September 17 and will feature first-time entrant Nepal as well.
Sri Lanka are the defending champions having beaten Pakistan in Asia Cup 2022 in UAE.