Sachin's Test hundreds are going to be a big mountain for Kohli to climb: Sanjay Manjrekar
---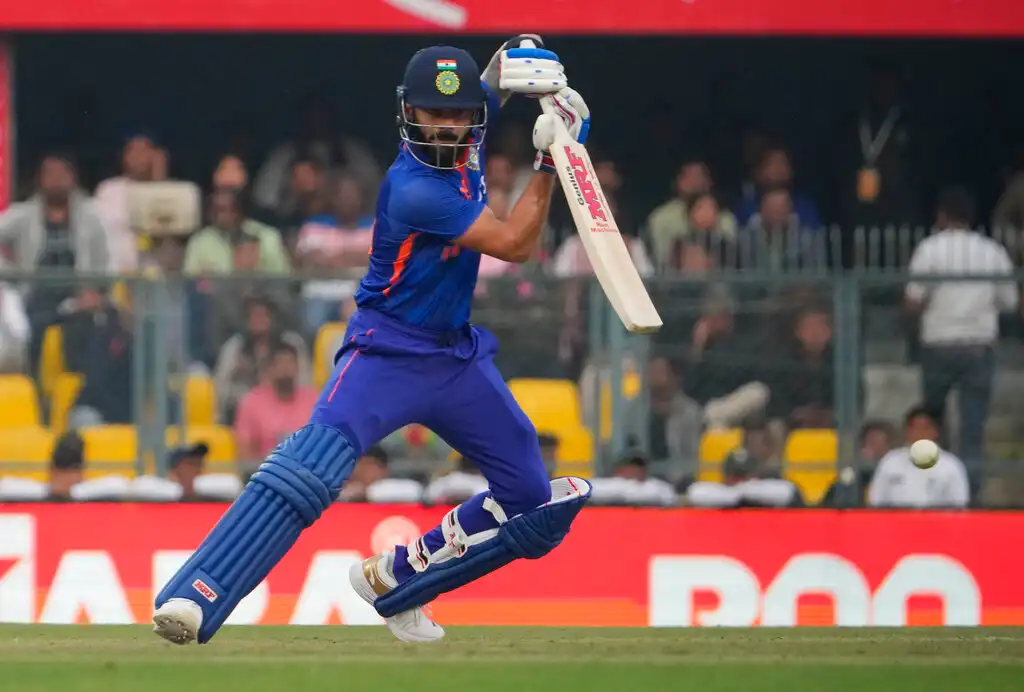 Kohli plays a shot against Sri Lanka [Source: Associated Press]

Former India batter Sanjay Manjrekar feels that the Indian batting maestro Virat Kohli will overtake Sachin Tendulkar in terms of ODI tons. However, surpassing his Test centuries will be a real challenge for the Delhi batter.
Kohli notched up his 45th ODI hundred in the first of a three-match ODI series against Sri Lanka in Guwahati on Tuesday, January 10. Coming to bat at 3, Kohli charted 113 off 87 balls, taking India's total to a mammoth 373/7.
Speaking to Byju's Cricket Live Show, Sanjay Manjrekar said he is pretty confident that Kohli will surpass his Mumbai teammate to achieve the major ODI milestone in next few months. However, getting close to Tendulkar's Test tons will be the real Test for the batting maverick.
Here's what Manjrekar said:
"It's Sachin's Test hundreds that are going to be a big mountain for Kohli to climb. He (Kohli) is an all-time great in this format (ODI); not saying that he is not a Test match great. Tendulkar's real greatness was 51 Test hundreds."
"That's the one which is going to be a real pursuit for him, and I hope he carries that aspiration and gets there."
Virat Kohli took 257 innings to complete 45 ODI hundred while Sachin Tendulkar had taken 424 innings before finishing his 23-year-long ODI career with 49 centuries. Tendulkar clobbered 51 Test hundreds to become the first and only batter in the history of cricket to hit 100 international centuries.
The 34-year-old meanwhile has got 27 centuries in the longest format of the game, 45 tons in ODIs while a single hundred in T20Is.
---
ALSO READ: Melbourne Stars name Simon O'Donnell as the injury replacement for Marcus Stoinis