Karma Will Get You: Ravindra Jadeja Shares Cryptic Post After Crowd Chants 'Dhoni, Dhoni'
---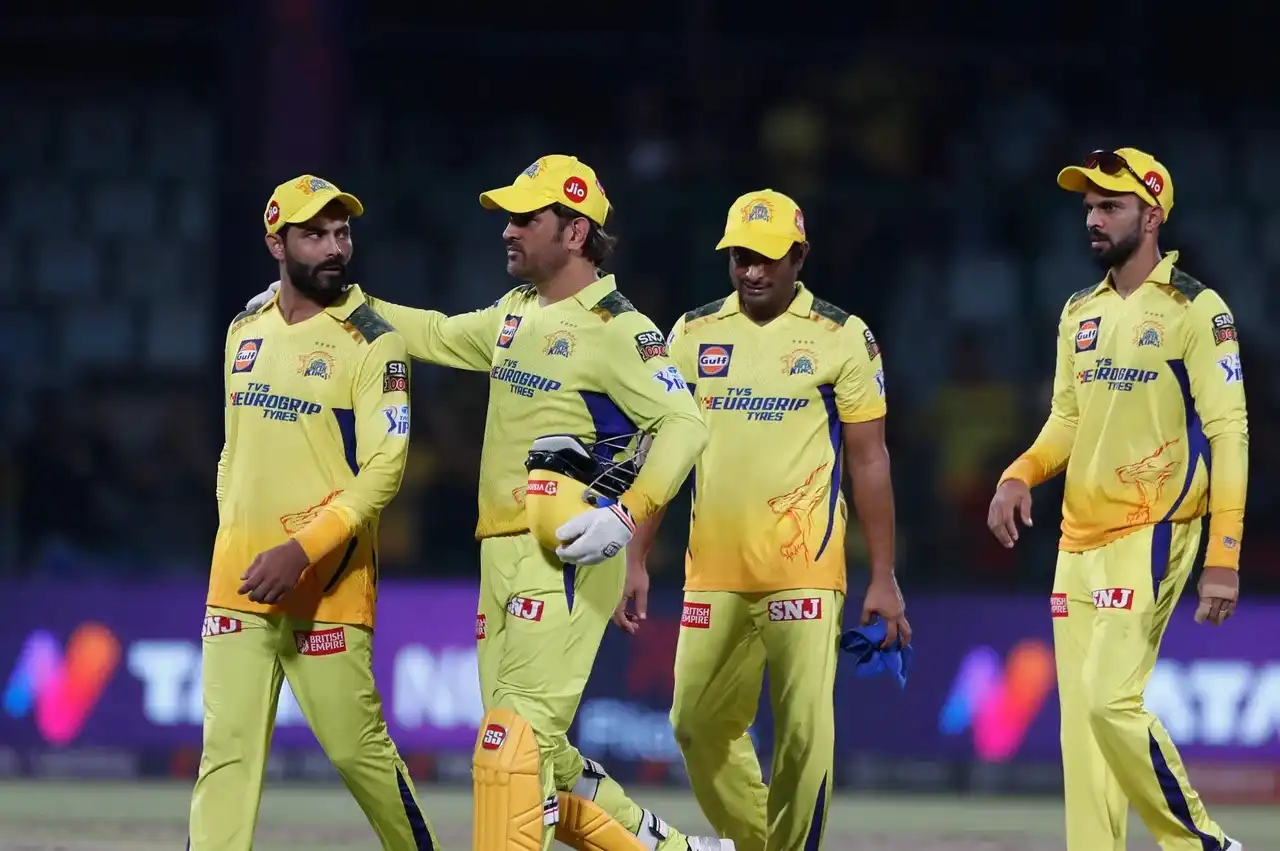 Jadeja alongside Dhoni in Delhi (iplt20.com)
In a season touted to be MS Dhoni's last one in the Indian Premier League, the Chennai Super Kings (CSK) captain is getting chanted wherever his side is playing. However, Dhoni's fandom is the cost of the other CSK players, especially the batters, getting trolled and mocked as the crowd wants to see Thala bat in the fag-end of the innings.
The same has happened with Chennai's star all-rounder Ravindra Jadeja, who has been batting at Number 6 in IPL 2023 above MSD in the batting order. And repeatedly, the crowds have seen chanting 'Dhoni, Dhoni' during the all-rounder's time at the crease, wishing he gets out to see the captain bat.
Earlier in the tournament, the experienced pro spoke about the crowd being unfair to him by saying:
"If I go out to bat down the order, the public screams for Mahi bhai. If I go up the order, they would wait for me to get dismissed."
And during the recently concluded clash against Delhi, where the southpaw scored a blistering seven-ball 20, the veteran stumper was again chanted in a disrespectful manner towards Jadeja.
After the game, the 34-year-old posted a cryptic message on his social media, which seemed like a dig at Dhoni's fans.
"Karma will get back at you, sooner or later it surely will," Jadeja's tweet read.
Last year as well, the Saurashtra-born was in part of a controversy when he was named to be the skipper of the franchise before the start of the IPL 2022, but a poor stint saw Dhoni getting back the reigns from the all-rounder.
Nevertheless, after finishing in ninth position last season, Chennai made an inspirational comeback this season, becoming the second side to qualify for the playoffs. After ending the league phase at the second spot, CSK will face Gujarat Titans in Qualifier 1 at Chepauk on Tuesday.