Bazball might not work against Australia: James Anderson
---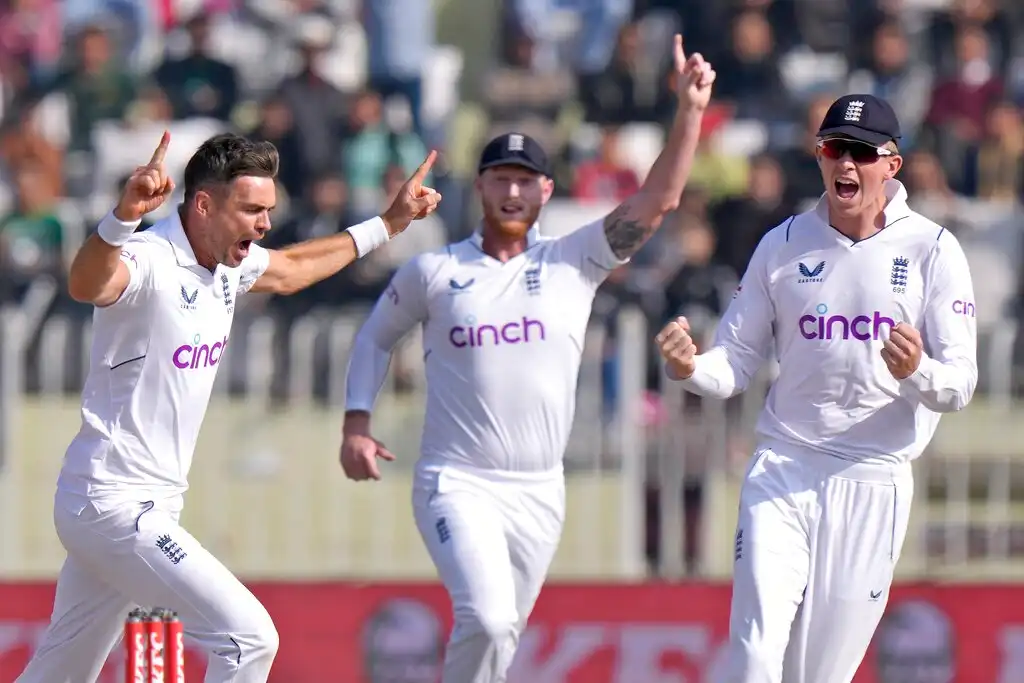 England Cricket Team (Source: AP Newsroom)

England's iconic 'Bazball' has been the talk of the town in recent times with teams having a tough time dealing with the style of play led by coach Brendon McCullum and captain Ben Stokes.
Turning out to be an outstanding series already, England have gained an unassailable lead against Pakistan in the Test series with two games already in their bag. While the series has been no short of the class by the English side, one standout is 40-year-old pace bowling magician James Anderson.
The right-arm seamer grabbed eight wickets in two matches before being rested out for the final game in Karachi. The veteran bowler has been the core architect of the new style of play where he has been phenomenal in the golden run.
Anderson, in a recent interview, when asked about how the Bazball will fare once they are up against their rivals Australia, replied that it might not be able to produce the desired result but they will try their level best to ensure they succeed.
Moreover, he mentioned that people before the current Pakistan series were questioning it whereas now as the results speak, they have managed to overcome this hurdle as well.
"People asked whether it will work in Pakistan and we are 2-0 up. For us it is a case of trying to keep improving. We know the style works for us and we have the talent to be able to do it. It might not work against Australia but we are going to give it a good crack and hopefully it does."
Currently, Pakistan and England are engaged in the third Test of the series which is crucial to the host's chances of progressing to the World Test Championship Final.
---