'I certainly don't fear anyone' - Jos Buttler on facing Bhuvneshwar Kumar
---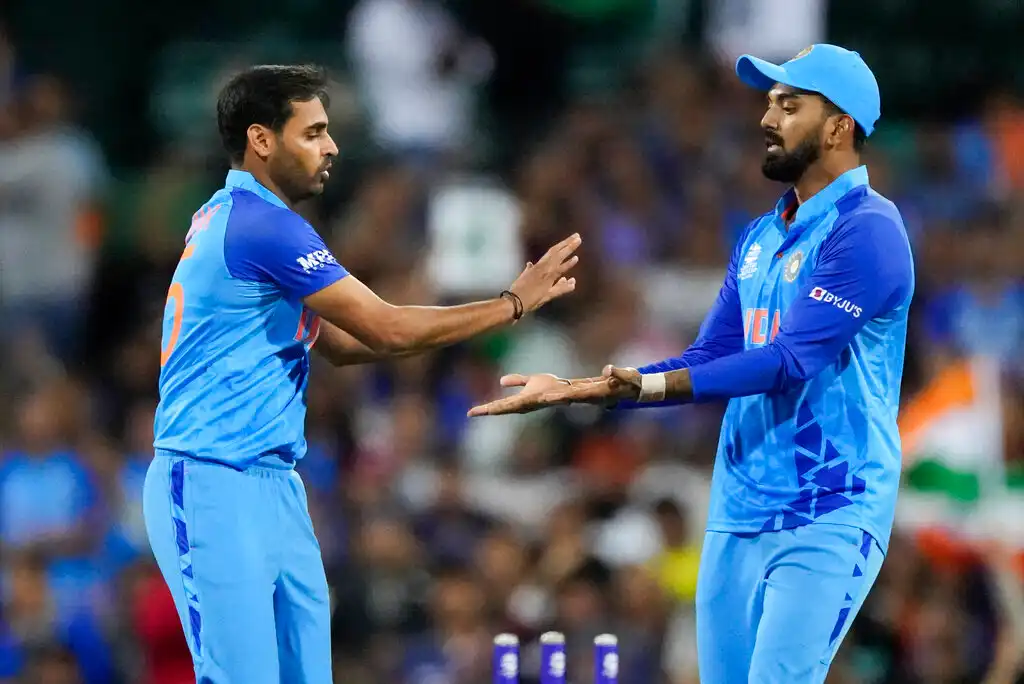 Bhuvneshwar has dismissed Buttler five times in T20Is [Source: AP]
England skipper Jos Buttler opined on his match-up against India's Bhuvneshwar Kumar, stating that no bowler intimidates him.
Bhuvneshwar, who has dismissed Buttler five times in eight T20I innings, will be up against the latter on November 10 at Adelaide as India go head-to-head versus England in the semi-final of the 2022 T20 World Cup.
Emphasising on the point, the 32-year-old said how he faces the ball instead of the bowler who is in front of him. He also talked about the experience that is going to unfold tomorrow at the Adelaide Oval, which will be packed by the Indian fans.
Here is what Buttler said
"I'm always confident in my own game. I think there are always certain bowlers that you potentially find harder than others and or at certain times in your career. You have good times against them or bad times against them. But I certainly don't fear anyone. I always prepare well and I look to play the ball in front of me and not the bowler,
"We are all really excited about the match. You know in my opinion in one of the best stadiums in the world against a brilliant Indian team which will be well supported tomorrow. So, it's going to be a great occasion and you know these are the times that you want to be involved as a player."
Meanwhile, Pakistan entered the final of the tournament by beating New Zealand, while India and England will fight it out for the remaining spot.
---
Also Read: T20 World Cup 2022: Will India opt for a 'Horses for courses' approach?