Gautam Gambhir Tweets a Cryptic Message After Lucknow Saga
---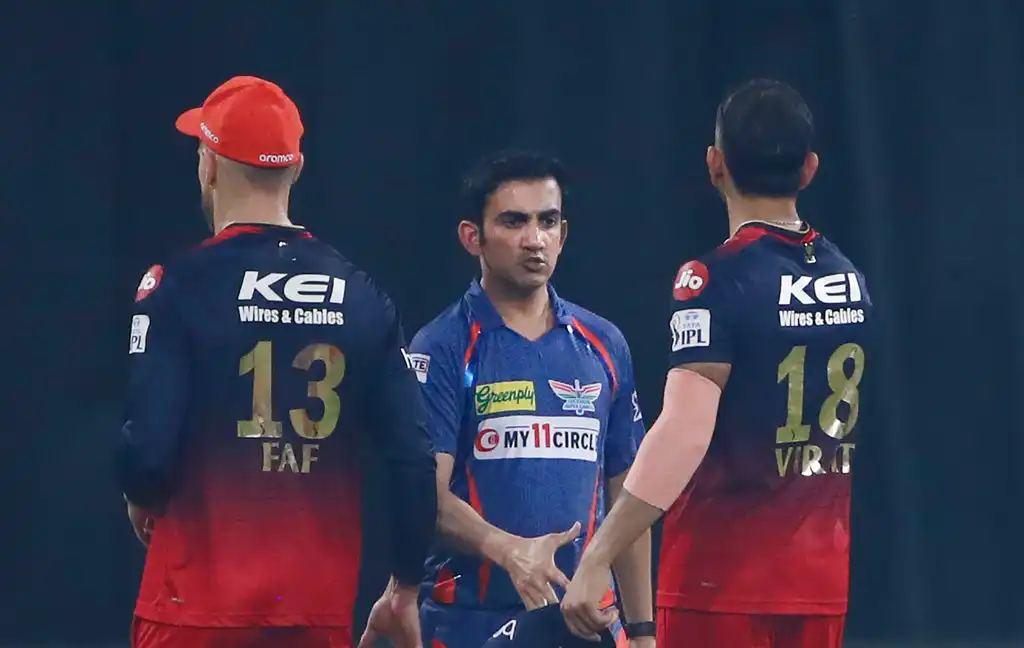 Gambhir-Kohli spat made huge headlines (AP Photo)
It has been a controversial phase for the former Indian captain and Lucknow Super Giants mentor Gautam Gambhir. A few days earlier, the veteran opener got into an ugly spat with Royal Challengers Bangalore's Virat Kohli during a low-scoring affair in Lucknow.
At the Ekana Stadium of Lucknow, post-Lucknow versus Bangalore clash, the home team's mentor and RCB's former captain got in an almost physical tussle after Kohli was seen at his animated best during the IPL fixture.
The post-match spat made a huge buzz over social media, with supporters dividing into two halves favouring and speaking against the two Indian legends.
Meanwhile, Gambhir's old political nemesis and famous TV presenter Rajat Sharma has picked Kohli's side, mocking and question the Minister of Parliament's sportsman spirit on his news show.
Rajat Sharma's opinion on Kohli-Gambhir spat
However, Gambhir - who is known not to take anyone's rubbish - has reverted to Sharma's opinion in his cryptic tweet.
"Man who ran away from Delhi Cricket citing "pressure" seems over eager to sell paid PR as concern for cricket! यही कलयुग़ है जहां 'भगोड़े' अपनी 'अदालत' चलाते हैं (This is the Kalyug (age of darkneess) where the 'fugitives' run their 'court')," Gambhir tweeted.
After the infamous episode, Kohli and Gambhir got backlash from former cricketers, pundits and fans. Even BCCI deducted 100% of their match fees as a punishment.