CSK Star's Father Says He Foresaw Son's Potential At a Young Age
---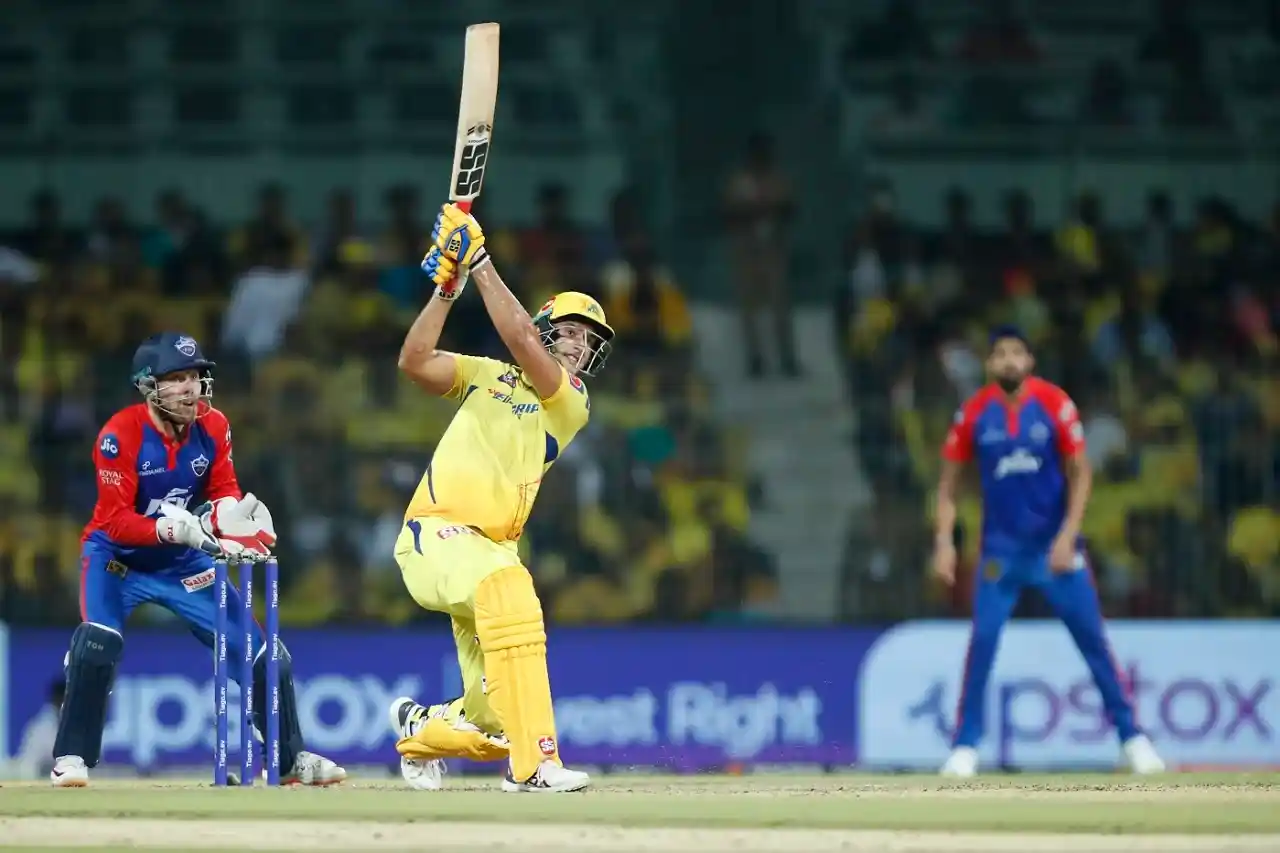 Shivam Dube launches a maximum against Capitals (IPLT20.COM)
Shivam Dube has sent the ball flying over the ropes 33 times this IPL 2023 season. His sixes tally marks the highest by any Indian batter this year and the second most overall after current 'Orange Cap' holder Faf du Plessis. The RCB skipper is three sixes ahead of Dube, as he cleared the fence 36 times during the same period.
Notably, while Dube has smoked 33 maximums in the first 14 league matches for CSK, he has struck just 12 boundaries, i.e., almost three times lesser than his sixes tally this competition.
The 29-year-old Mumbai all-rounder is also enjoying his personal best IPL season, considering he has already piled up 385 runs at a scorching strike rate of over 160.
Apparently, his father Rajesh Dube foresaw Shivam's potential, when the CSK star was just four years old.
Rajesh Dube says he knew his son would become a big-hitter
In an interview with The Indian Express, Rajesh Dube revealed that he had pictured his son Shivam becoming a six-hitting brute long before anyone else did.
As per Rajesh, he first saw Shivam's big-hitting potential at the age of just four. He added that thereafter, he started taking his son to practice and has been working hard with him for more than 20 years since then. He said:
"He was four years old when I understood he had a knack for big hitting. I started making him play since then. He used to hit the tennis ball far off, so I started to make him practice from morning to evening myself. I've worked hard with him for 20-24 years,"
Rajesh, a wrestler during his younger days, stated that he also massaged his son with mustard oil for an hour and a half after practice.
"After practice, I'd massage him for an hour and a half with the mustard oil from our village. I did so for 20-21 years,"
He added that it is his dream to see Shivam play for India again. Notably, the all-rounder made his international debut for India in 2019 and played an ODI and 13 T20I matches in a three-month period till early 2020. The cricketer was subsequently dropped from India's international setup following his trip to New Zealand. His father said:
"My only wish is to see him play for India."
Shivam Dube will now reprise his role for the CSK in the upcoming must-win clash against defending champions Gujarat Titans. The match will be played out in Chennai on May 23.