Aaron Finch Hails Indians as 'Top bowlers in the World' Ahead of WTC Final
---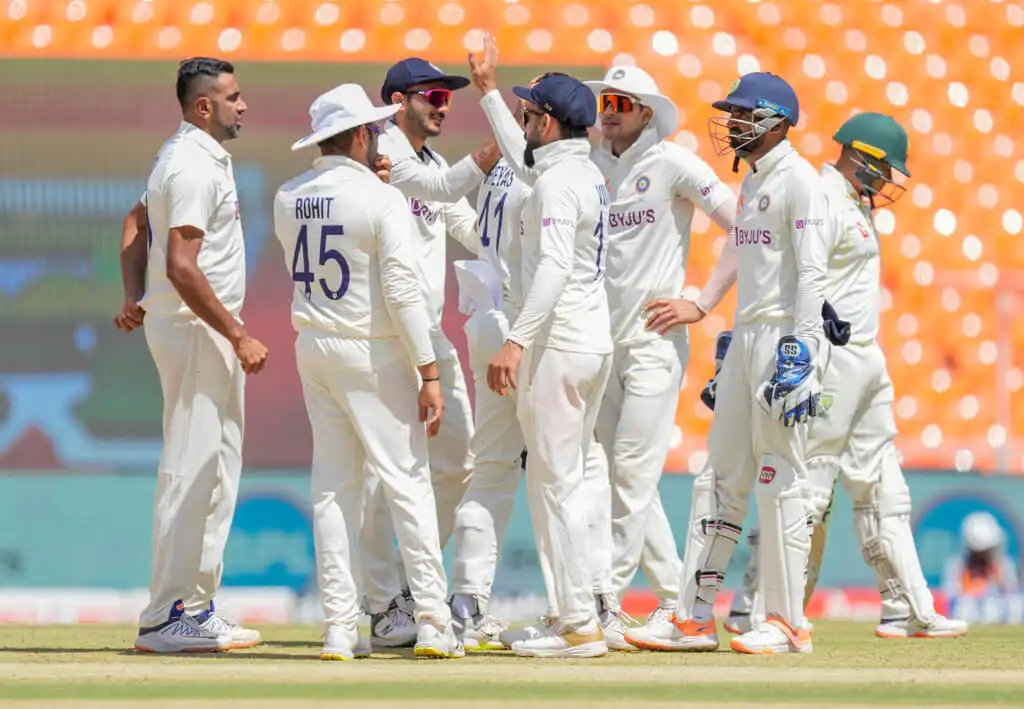 India retained the Border-Gavaskar Trophy 2-1 (AP Photo)

Former Australian captain Aaron Finch has expressed his belief that the Indian pace attack, consisting of highly skilled bowlers such as Mohammed Shami, Umesh Yadav, and Mohammed Siraj, will be instrumental in determining the outcome of the highly anticipated World Test Championship Final (WTC) against Australia.
The highly anticipated World Test Championship Final, featuring India and Australia, is set to commence on June 7 at The Oval in London. Despite losing the inaugural WTC to New Zealand in 2021, Finch believes that history will not repeat itself when India take on Australia in the high-stakes encounter.
Speaking to Hindustan Times at the Legends League Cricket event in Doha, Finch expounded on the factors that could determine the outcome of the match. Finch expressed uncertainty regarding the return of Hardik Pandya to Test cricket, but he did acknowledge India's formidable pace attack.
"I am not sure what Hardik (Pandya)'s Test match plans but when you look at Shami, Umesh, Suraj and these guys, they are really very very good fast bowlers. Siraj is among the top bowlers in the world at the moment," Finch said.
According to the former Australian captain, India pace battery's ability to swing the ball is a game-changer, and it could give India a significant advantage in the match. He emphasized the significance of the Indian victory over England in England last time.
Furthermore, the former batter stated that India has a wealth of options, whether they choose to play one or two spinners from Ravichandran Ashwin and Ravindra Jadeja.
"They beat England in England last time. So India have a huge chance for the final. They have a lot of bases covered whether they play one or two spinners," he added.
In addition, the Aussie veteran suggested that Australia should have won the recent Border-Gavaskar Trophy series against India, but a "hour of madness" in the second innings of the Delhi Test match changed the outcome of the series.