That's All I Wanna Say...,' Rohit Sharma After A Heart-Breaking Loss Against LSG
---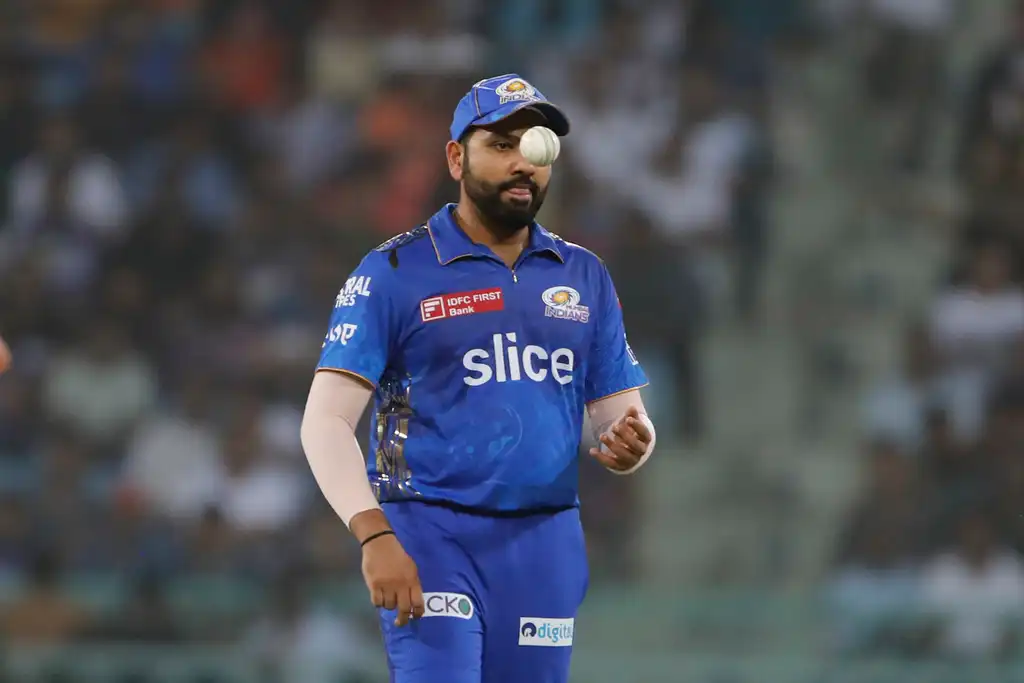 Rohit Sharma in MI colours (AP Photo)
Mumbai Indians (MI) came into Lucknow for a crucial game against LSG with high in confidence after nailing some fantastic run-chases at their home ground. Rohit Sharma, the MI skipper won the toss and elected to chase again looking to emulate the brilliance of the last few games. However, they were handed a heart-wrenching blow in the final over by Mohsin Khan as MI failed to get 11 runs in the last over and now are stuck on 14 points with one final league game to go.
Talking after the match, Rohit Sharma was naturally very disappointed and started off by saying that they lost the game and that is the only thing what he wants to say. He added that they did not win the little moments in the game and they need to keep their heads high after the loss. Rohit mentioned that it was a good batting pitch and they gave some extra runs in the last overs but it was a chaseable total and they lost their way.
" We just lost the game, that's all I wanna say. We didn't win the little moments in the game. In the end, it's unfortunate, we need to keep our heads high. We assessed the pitch really well, it was a really good pitch. It wasn't the pitch we saw in the other games. It was a good batting pitch. I mean in hindsight if you look at it, in the end, we gave more runs. In the last few overs, we lost our way. It was a chasable total but in the 2nd half, we lost the game."
Mumbai Indians will now play their last game against SRH at the Wankhede Stadium, Mumbai on 21st of May.