Ricky Ponting Unveils Ultimate Combined XI for India vs Australia WTC Final
---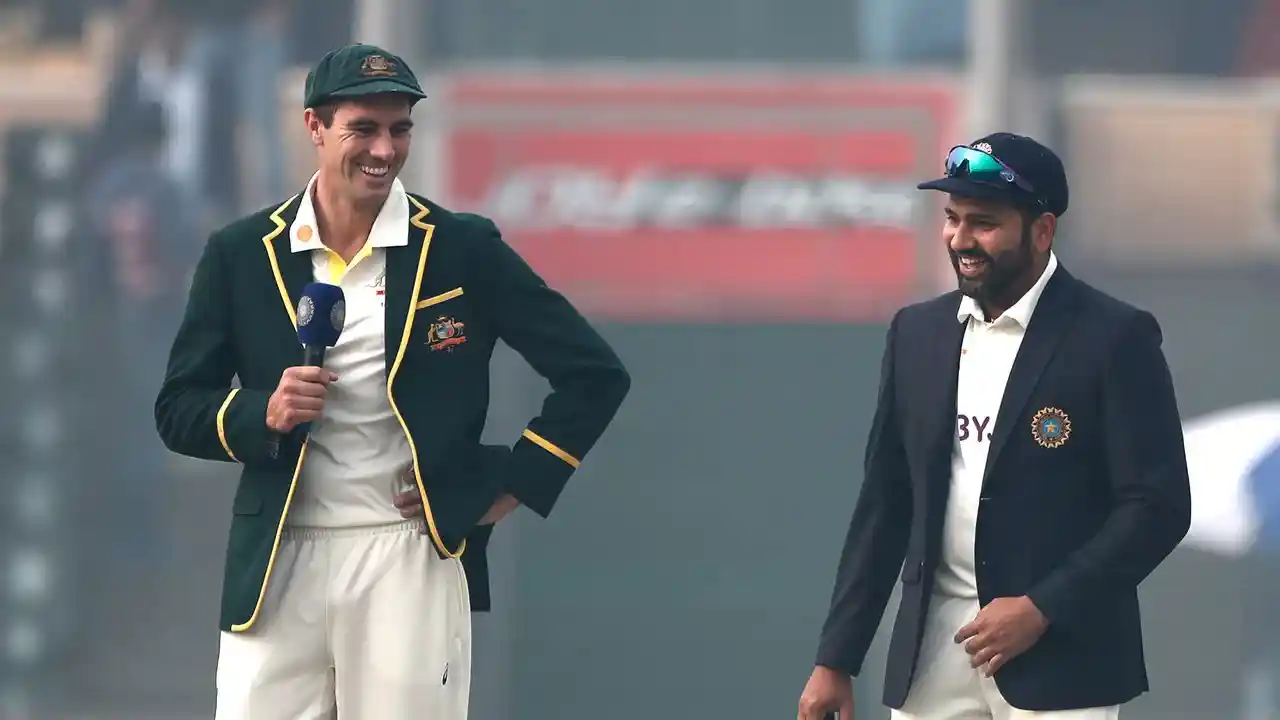 Cummins and Rohit Sharma - Two Captains [Twitter]
Ahead of the highly-anticipated World Test Championship (WTC) Final between India and Australia at The Oval, former Australian captain Ricky Ponting has carefully handpicked his ultimate combined playing XI from both teams. The Australian stalwart opted for a formidable line-up that showcases a blend of experience, skill, and versatility.
For the opening spots Ponting strategically selected a left-hand-right-hand combination of Usman Khawaja & Rohit Sharma to open the innings. Recognizing Rohit's vast leadership experience, Ponting appointed him as the captain of the combined team.
Speaking about this decision, the legendary batter emphasized the Indian skipper's extensive captaincy tenure compared to the emerging leader Pat Cummins, who nonetheless secured a spot in the team due to his prowess as a bowler.
"Pat Cummins, I'll mention him later, he'll be in this side, but just from the experience point of view with Rohit, he's obviously been captain a lot longer than Pat has, so I thought he deserved to be the captain of this team," said Ponting in the latest edition of the ICC Review.
The middle-order boasts the terrific trio of Marnus Labuschagne, Virat Kohli, and Steve Smith. Ponting lauded their outstanding contributions to the game over the past decade, hailing them as prominent figures in the sport. Joining the middle-order, Alex Carey assumes the crucial role of wicket-keeper.
"Pretty hard to go past the next couple I've got in the batting line-up, which are Virat Kohli and Steve Smith. If you talk about great players of the last decade, both of these guys will be right at the top of anyone's list," added the former Aussie skipper.
When it comes to all-rounders, Ravindra Jadeja secured a spot in Ponting's combined Australia vs India XI. He commended the Indian all-rounder's remarkable growth as a batsman in Test cricket over the last few years.
"What I've seen with Ravi Jadeja the last two or three years in Test cricket is how much his batting has improved, and he can easily hold down a number six or number seven spot," reckoned the erstwhile cricketer.
The bowling attack predominantly consists of Australian bowlers. Ponting's lineup features the trio of Pat Cummins, Mitchell Starc, and Nathan Lyon, all renowned for their exceptional skills in the Test format.
The sole representative from the Indian camp is the prolific Mohammed Shami, whose exceptional performances in Test cricket over the past couple of years have been instrumental in his inclusion according to Ponting.
Meanwhile, the impending clash between India and Australia promises to be a riveting encounter, with both teams fielding a stellar line-up capable of delivering a magnificent spectacle on the grand stage of Test cricket.