Why There'll Never Be Another Even Close To Meg Lanning?
---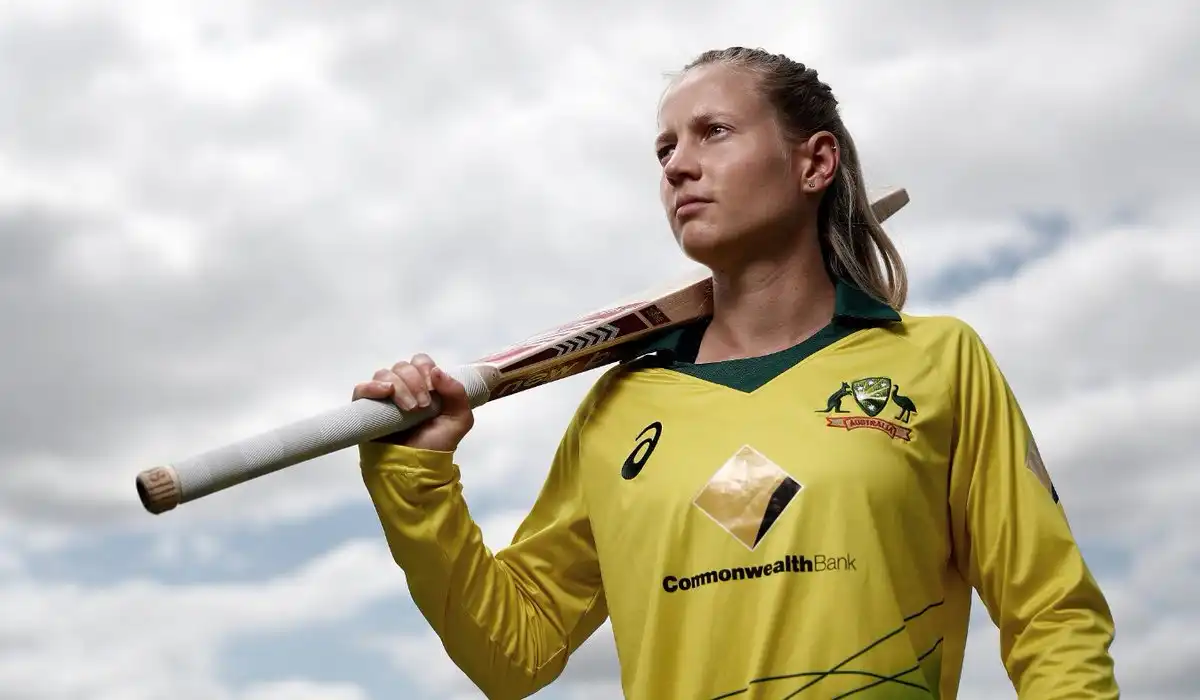 Meg Lanning retired from international cricket on Thursday [X.com]
Make no mistake. Meg Lanning's retirement will not increase the price of fish. It won't de-escalate tensions in some conflict zones of the world where butchery and barbarism are everyday occurrences.
Nor will Meg Lanning's retirement make Cricket's governing body, the revered ICC, suddenly lean towards Cricket Australia in a way that would make the mighty BCCI feel less significant.
And yet, what Meg Lanning's retirement will do for sure is it'll take the fan away from the world of limitless possibilities that came to life when one of the greatest stroke makers occupied the crease.
It'll take away from the fan the liberating experience of watching a true Wonder Woman of the international game whose achievements draw both envy and respect from anyone and everyone.
That's whether one talks about fans who can't think of life sans apps and online shopping or fans who don't only obsess about cricketing stats alone and focus on skills like leadership as well.
For Meg Lanning's shock retirement, one akin to a deeply respected family member suddenly distancing herself from the familial set-up despite all being well, is a loss to the cricketing fraternity. It's not merely a loss to the Australian cricket team alone; it'll take time to absorb the situation.
If the Australian women's side is a bastion of excellence today, which is, well, a result of endless love, consistency and excellence, then Meg Lanning's contribution to that end is an endless one.
The seven World Cup titles, let it be spelt clearly, not one or two or four or five, but seven ICC World Cup titles, are just some of the achievements Lanning wears with much pride, upholding the team's effort whilst considering herself just a small part of the "special group" despite being in the know that hers was a mighty contribution.
There are some who bat and give big numbers. You have the Hayley Matthews, the Smriti Mandhanas, and the Amy Satterthwaites of the world.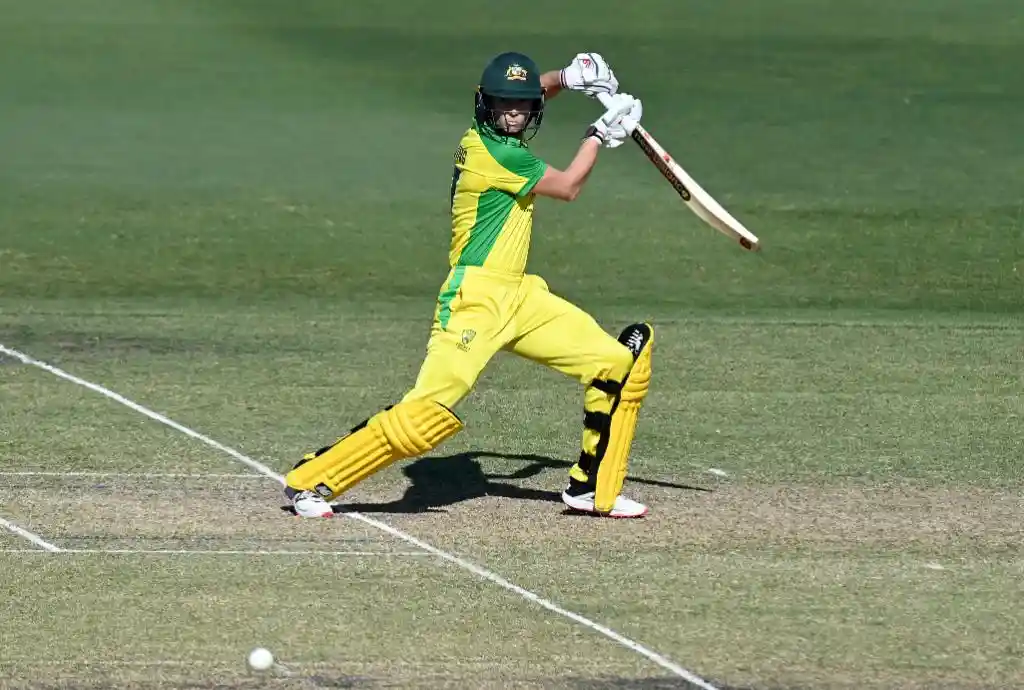 Meg Lanning was an absolute superstar with the bat [X.com]
There are those who submit bowlers to a sense of fear- do they not? There's Deandra Dottin and Harmanpreet Kaur in the game, the former still a part of T20 leagues. But not everyone leads by example just as well while being a great example to follow for her contributions as a batter.
Meg Lanning belongs and shall belong to this checkered albeit rare league. She has scored well over 3,000 T20I runs whilst facing way lesser than 3,000 deliveries from 121 innings. She did that along with two hundreds and 15 fifties. In nearly a fourth of those innings, she remained unbeaten.
She sports- not boasts-a best score of 133 in the game's dominant and shortest format and she didn't even get out in that effort. In Meg's world lay a remarkable passion for batting and the instinct for dominating the best of attacks, which explains why she was such a delight to watch for the batting-obsessed fan as well as an impact creator for the number crunchers.
Not a lot is spared to appreciate that for someone who didn't muscle big sixes, scored no fewer than 1,620 of her T20I career runs by way of just boundaries. The likes of big hitting and world famous T20 icons Kieron Pollard, Andre Russell and even MS Dhoni have lesser T20 run aggregates. Did you ever note?
However, Meg Lanning's numbers in the other white ball format are about as convincing as staring at a pristine diamond while being aware that it can't be afforded by all.
36 of her 102 One-day innings saw Meg Lanning end up a fifty or a fifty-plus score: that's 15 centuries and 21 fifties, to be precise.
As she steps away from the game despite not having actually experienced some lean patch that went on and on scarily or anything of that sort for her to entertain any guilt, her name stands beside a batting average of 53.
Let it sink in. But in her case, perhaps it just makes sense as to why Meg Lanning was called the Mega Star, her common nickname.
Perhaps it's because despite all that ravishing greatness, her ability to stick around her team during moments of glory or duress, being the rock alongside Beth Mooney, and inspiring the young careers of Tahlia McGrath and Annabel Sutherland, Meg Lanning didn't gloat about all she did.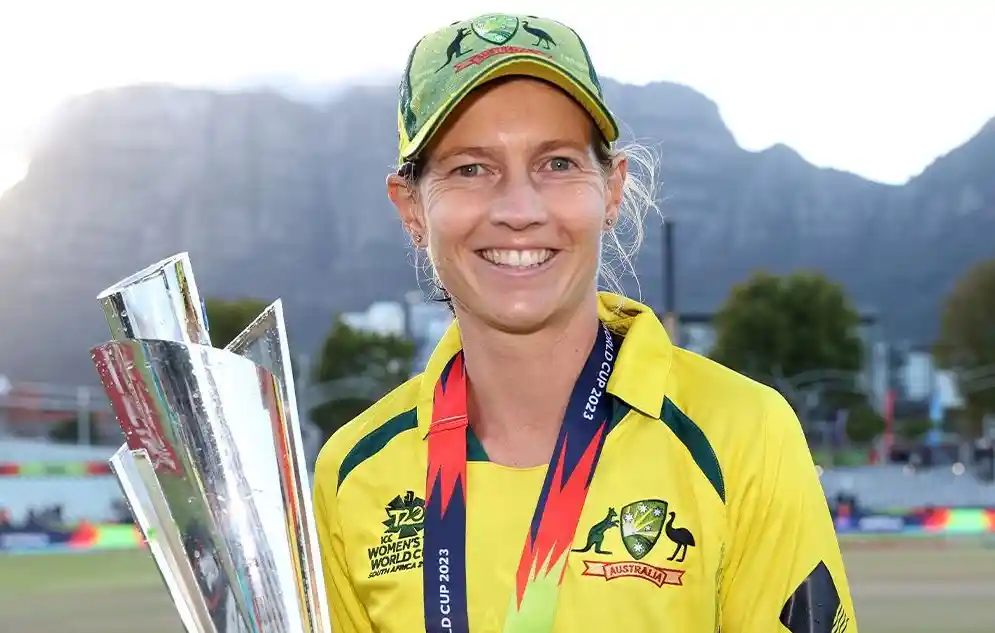 Meg Lanning is the greatest-ever captain in Women's cricket [X.com]
She always decided to remain humble and formed the backdrop of a team where other names, whether or not as big as her, were encouraged to take the limelight- Healy, Jonassen and Perry being the great exceptions.
Not only did bowlers of the world- whether Katherine Brunt, Jhulan Goswami, Sophie Devine, Suzie Bates, Sana Mir, Diana Baig, Stafanie Taylor, or Shamilia Connell- were found struggling in front of Lanning, her Meg'a' appetite for run-scoring seldom allowed Australia to have an off day; between 2018 and 2021, the Australian women's team enjoyed an unbroken winning streak of 26 one day internationals.
Dark clouds of nostalgia shall continue to envelop the Australian women's team wherever they play in the imminent future. But what's also quite certain is that for as long as each member of this bastion of cricketing excellence plays, they'll do so with the inspiration they'll gladly draw from their greatest figurehead- Meghann Moira Lanning.
All hail, legend Lanning!