Just what is the Shai Hope enigma?
---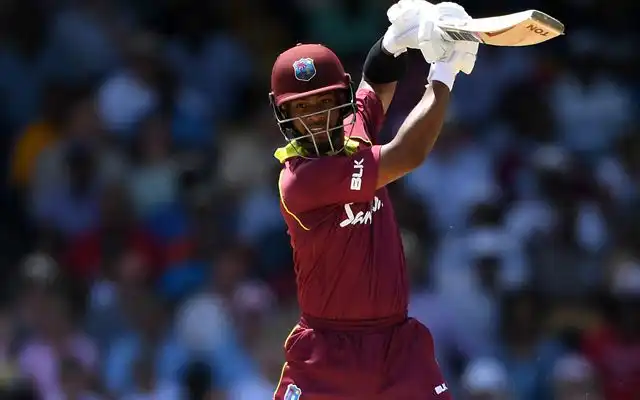 Shai Hope in action [Source: Twitter]

There are things that can be fixed and those that just cannot be. Truth of life. And ditto for Cricket.
For instance, if world cricket does care about Diversity and Inclusion, such a vital mantra of the day, then Cricket will have to involve the rising teams (so called minnows); the game cannot be about the big teams alone.
Now that's an issue that can be fixed
But an issue that seemingly isn't is Shai Hope's Test career.
How is possible that a batsman who hit not one but two consecutive centuries at the highest possible level of the sport and that too, against Broad, Anderson and Woakes averages just 25?
Furthermore, how's it possible that the very batsman who lorded at Headingley in 2017, hasn't been able to manage a single Test century in any contest thereafter?
There are batsmen who take maybe a single Test to make an impact or at the most, five.
Take India's once-noted Karun Nair, the man who thudded a triple century in his maiden Test (played in India).
Then, there are gifted strokemakers of the class of Hope, who failed to reach the three-figure-mark in the 25 Tests since the West Indies tour of England in 2017.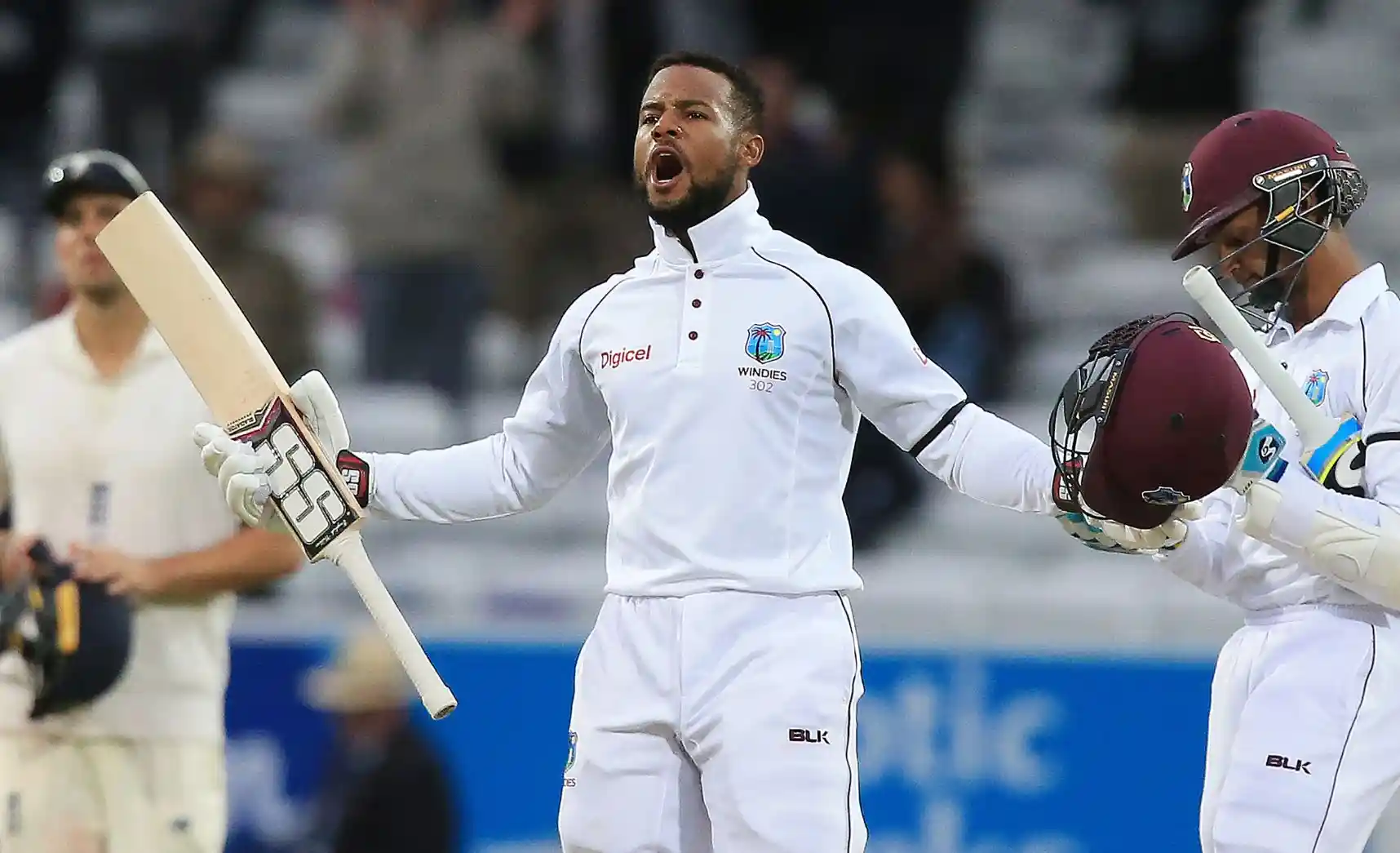 Shai Hope after scoring a Test ton [Source: Twitter]

And if you think the above is a lie concocted deliberately to cause angst to Caribbean fans, then let it be reminded that it isn't.
Surely, Shai Hope isn't the greatest batsman to have come from the Caribbean and nor will he be held, arguably speaking over and above the likes of Sir Sobers, his legendary compatriot from Barbados.
But what Shai Diego Hope brings to the West Indies side is precisely what the once mighty team craves and truth be told, desperately so.
He's all calmness and grace, dedication and focus; the very values that today's Caribbean youth obsessed with big hits fail to bring to the table.
Shai Hope shows scant regard for histrionics and mad hoists that would bring a premature end to an inning that otherwise deserved to last.
He's exactly what the very talented West Indies white-ball captain Pooran isn't, but may like to be.
Shai Hope is the survival of patience over petulance that a Rovman Powell, the white ball side's deputy, ought to learn given the Jamaican's natural flair for Cricket.
And that's not all; Shai Hope doubles up as a thinking, mind-over-heart cricketer, which is such a departure from the usual DNA of big-hitting West Indies cricketer.
With such gorgeous strokes in the book, including a cover drive that, let's face it, greats like Kohli don't exclusively hold the patent of, Shai Hope is a true find.
He's made the history books courtesy his against the English. He's made a 170 against Ireland in a record opening run stand that came thousands of miles away from the balmy sunshine of the Caribbean.
And forget not, Hope's struck multiple centuries against a Virat, Dhoni, Rohit, Jadeja and Kuldeep-powered India.
He's done that in the sub-continent, where just this year, he pummelled the likes of Shaheen Shah Afridi and Haris Rauf to on way to a glorious 127 off 134 (first ODI, Multan).
It's taken him just six years to become a cricketer who's more than a mainstay of West Indies batting.
Shai Hope is the humbling reminder that not all things West Indian need to be about power hitting or aggression or bulky muscular display.
Surely, wear bling and shades even in day nighters. That's not a crime- how can it ever be?
Hope in action

But then perform too when the team needs it. And not sure whether the much loved and respected Ian Bishop would agree, but also play the anchor to guide a side that in absence of orderliness would most certainly capitulate.
In his still developing career that began in 2016, Shai Hope's faced some of the fastest and mightiest of his generation- be it Bumrah or Boult, Adil Rashid or Kuldeep Yadav, R. Ashwin or Shadab Khan, Shaheen Afridi or Suranga Lakmal, and lest it is forgotten, Starc, Mujeeb and Rashid Khan.
But seldom has one of Barbados's finest exports to West Indies seemed uncomfortable whether against pace or spin.
But the thing that turns quite a lot and spins many a discerning mind is that how despite such finesse and class is Shai Hope still not been able to become a Test mainstay for his West Indies?
Maybe the birthday boy alone can answer that!
---
Also Read: T20 World Cup 2022: India's report card